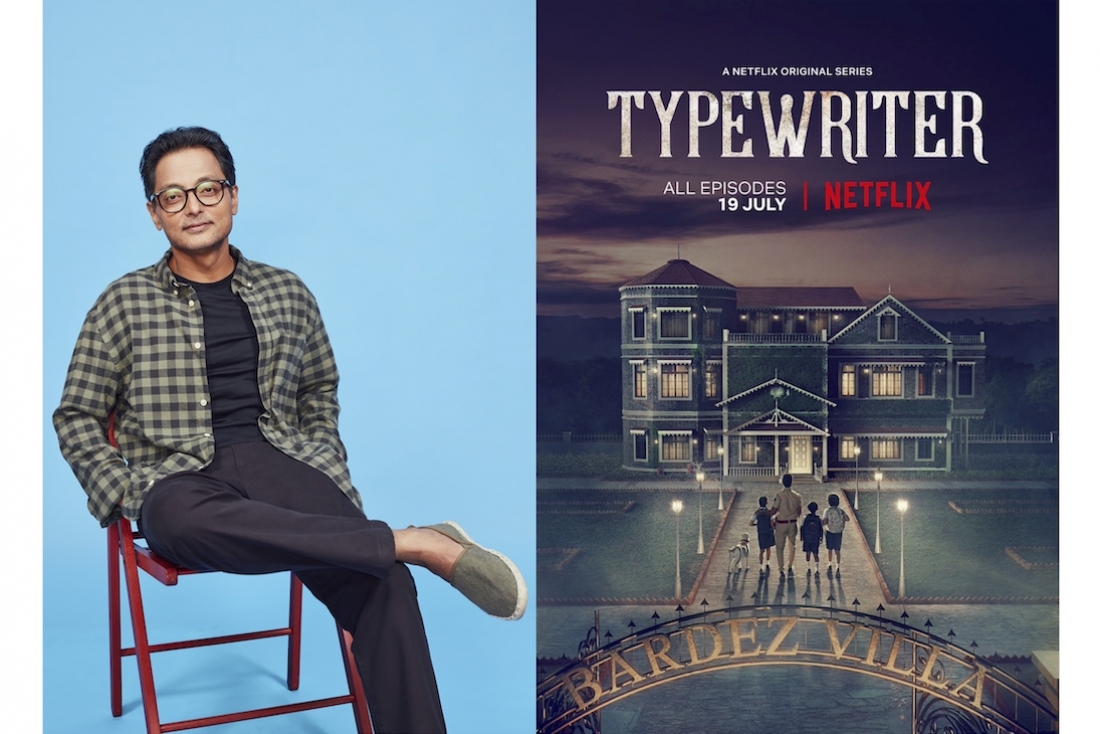 Big Digital Debut: Sujoy Ghosh

The all-new horror series on Netflix, Typewriter—it marks Sujoy Ghosh's big digital debut—has all the classic Sujoy elements. A non-descript city, extraordinary suspense, and surprises that keep you on the edge of your seat, but here the kids take centrestage.
Typewriter is about a haunted house and a haunted book that stir the imagination of a group of young, wannabe ghost hunters, and a dog, determined to capture the ghost that plagues the notorious home in their neighbourhood in Goa. When a new family and their captivating daughter move into the haunted home, the crew finds it difficult to balance the demands of school and chores with the renewed urgency to capture the neighbourhood ghost before it is too late...
How are you feeling about your big digital debut? Are you still nervous before the release of any of your projects?
I am freaking out to be honest! It's very nerve racking because it is worse than a film release for me. That is because films don't have this kind of expectations and challenges...as now the audience is used to seeing global content so somewhere they will be, subconsciously, matching my product to the rest of products they've seen. You'll be expecting it to be better than the product and I don't know what is that product that is best in the audience's head which my product has to live upto. Everyone has their own benchmark now...the comparison here is very different than films and hence the nervousness.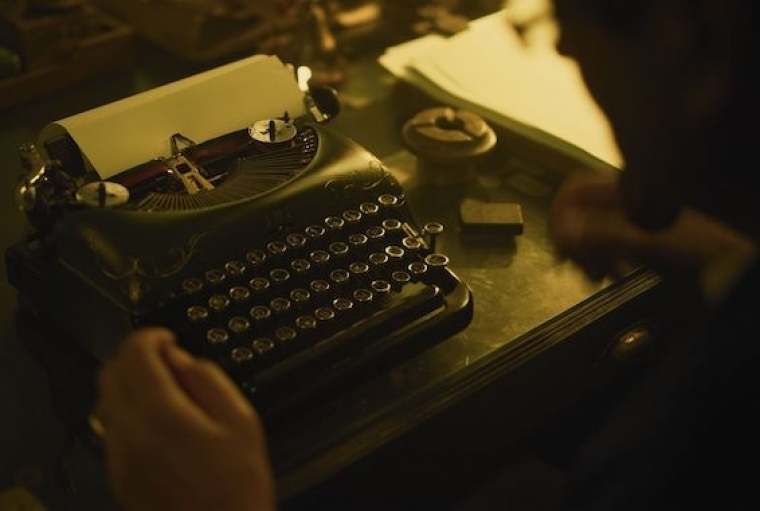 What inspired Typewriter?
What inspired me basically was the need to tell this story. The story where the children are the protagonists...similar to the stories that I have grown up reading. I am a huge Alfred Hitchcock, Nancy Drew, Hardy Boys fan. That is what I wanted to show—a world where young kids are the heroes! Taking over the responsibility of saving the world. A sense of adventure, a sense of ghosts which adds to the mystery and when I actually met the kids who are in the film, they seemed to be very enthusiastic about the whole thing. Also I feel, we are lacking content for the younger generation...that drove me too.
Do you believe in ghosts at all? Or do you believe in a superpower that is out there and guiding us?
Yes, I do believe in them. I would like to believe that there are ghosts. Unfortunately, I don't have any proof but I would like to believe that there is definitely a supernatual power out there in different forms.
Will you tell me a little about the casting process?
For the first time, all the actors I got on board for Typewriter were auditioned and selected...which I am very proud of! It was a great experience and I am very thankful to all the cast members because they didn't have to audition, they didn't have to do any of that but they did it for me. It was great actually for my characters and matching their faces to them. And I would honestly like to follow this for my films as well now.
When I was writing Typewriter, I had an image of how the kids, Purab (Kohli) and when I saw them then gradually things started falling into places.
You've now successfully experimented with all the three genres of filmmaking—features, short films and now web series. What do you enjoy the most and which one is the most challenging?
Please don't make me choose. When I was making Ahalya (A short film by Sujoy that came out three years ago) I was crying my eyes out as to why I have to tell a story in 12-minutes only, I need two hours. Now I got five hours and I was crying still as to why I am getting five hours to tell a story. I don't need so much time! So the grass is always green on the other side. But I think each format has its own learning mechanism. The technical process maybe the same but each has its own demand, especially because the competition is also changing. It took me a long time to do a short film because I didn't know how to stand out among the millions out there already. So a filmmaker just hopes to strike the right content. Like when you put out something like Typewriter on Netflix, there are millions of other things to watch too but I am hoping that the content I have put out will encourage one person to watch it and then that one person will ask others to watch. That's what I am hoping for!
Text Hansika Lohani Mehtani