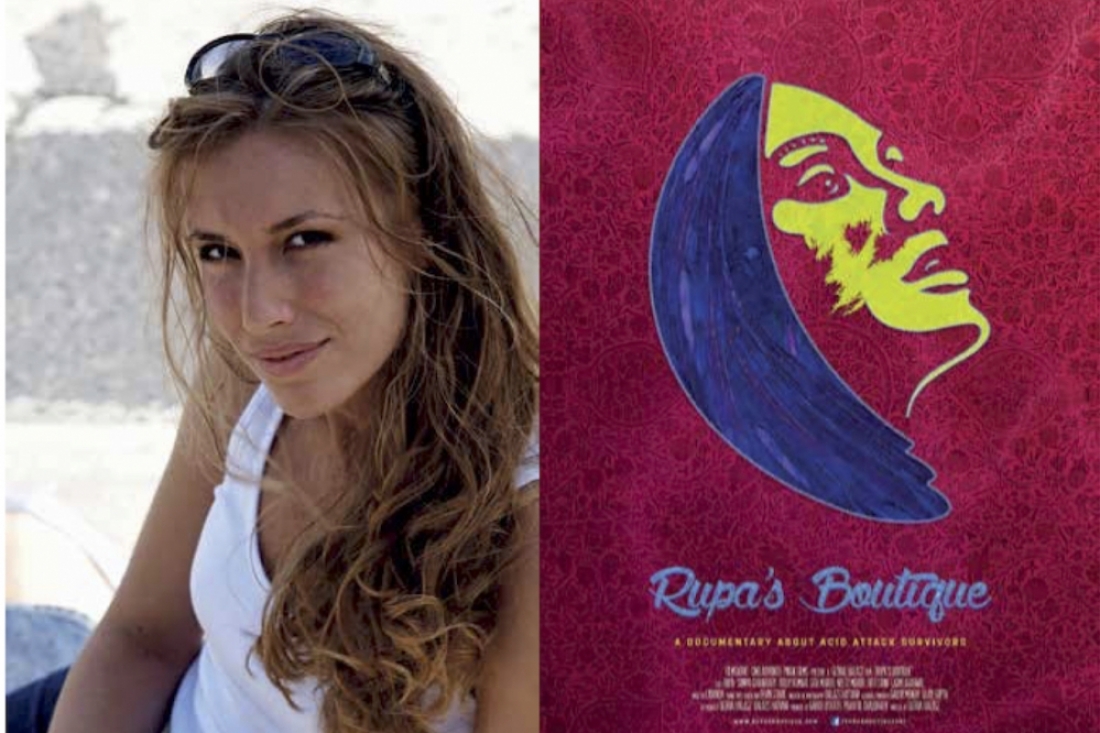 Gloria Halasz
Rupa's Boutique
Born in Budapest, documentarian and filmmaker Gloria Halaz has been drawn towards Creative Arts and Visual Stories since childhood. Even though she studied Law, she always knew her path was filmmaking and she further pursued that and got a degree in cinematography from one of the leading universities of Hungary. Documentaries have been a constant in her filmography and have won her many awards and accolades. 'What has always attracted me to this genre is that in a documentary there is room for curiosity, social sensitivity, creativity and narration at the same time—nevertheless, it's also possible to create work that bears social significance, something that can even make a difference.'
Her award-winning documentary,Rupa's Boutique, was inspired by an article she read years ago about acid attacks. What really excited her were the personal stories of the survivors, which carried a universal message. Even though the girls were attacked, they did not stand defeated and carried on dreaming and working on making their dreams come true. After research- ing further on acid attacks and survivors, Rupa and her desire to open a fashion boutique became the premise of the documentary.
Can you tell me a little about Rupa's Boutique?
The protagonists are women who have survived acid attacks, but after the tragedy they didn't turn in on themselves. They've got back on their feet, become complete in some kind of an activity, and found their way back into society. They pursue fashion design, wish to open a beauty parlour, learn Bollywood dancing, sing, run a cafe%u0301 or work as activists.

Acid attack victims—their fears, hopes and dreams—the subject you deal with is sensitive. What were some of the challenges you faced?
Prior to the shoot, we had a preparation period of one-and-a-half years. This was the time we raised funds and obtained the necessary permits, but it was also at that time we became more familiar with the subject matter and the possible protagonists. Regarding the latter, we were greatly helped by the Chhanv Foundation, an organisation that supports acid victims, and their campaign. It was through them that we were able to com- municate with the girls even before the shoot. Since the film features women whose life had been sorted out thanks to the Foundation, they opened up more easily to us, ready to share their stories. Perhaps it also helped that I am a female director. Of course, these encounters were very moving for us, and many times even the characters found it hard to talk without tears. In cases regarding acid attacks, it's quite common that the victims do not get help after the tragedy even society casts them out. They turn in on themselves, and distance themselves from the world. This is another reason why I think organisations such as Chhanv are crucial.
How did you find your characters and stories?
At first I read about acid attacks in an article, then I approached Chhanv Foundation with the idea that I wanted to make a movie based on this topic. It was through them that I met the characters who were later featured in the film: Rupa, Soniya, Dolly, Gita, Neetu, Ritu and Laxmi. One of my partners, Praaful Chaudhary played a significant role in the preparation phase. It became evident at the very first stage that Rupa would be the main character, and the preparation work prior to the fashion show, which showcased her clothes would make the core of the film. In every girl's story, it's exciting to see the contrast between the horrible events that happened in their life and their dreams that they strive for, whether it's fashion design, dance, singing or operating the coffeehouse where they work with other acid victims.
What is it about India that fascinates you?
India is an amazing country with many colours. On its palette, there is a place for the greatest extremes, such as light and shadow, fairy tale and reality, thousands of years of tradition and 21th cen- tury technology. These are the things that have attracted me to India ever since my childhood.

Now that Rupa's Boutique has been released and has garnered tremendous appreciation—what did you take away from the documentary?
In 2017, the film won the best feature film's prize at WOMEN Media Arts and Film Festival organised as part of Sydney Fringe in Australia. It won first prize in Barcelona and Sarajevo, was screened in various countries from the United Kingdom through Kenya to China, and was presented with Grand Prize of the Jury at UNAFF [United Nations Association Film Festival] in Stanford, United States. The last one is most probably the greatest acknowledgement I have received in my career so far, and I hope that due to the prize, more and more people will hear about our protagonists' stories in the world. By making this film I have also benefited as a human being, as I could draw much strength from meeting these girls and following the story of how they built themselves up again.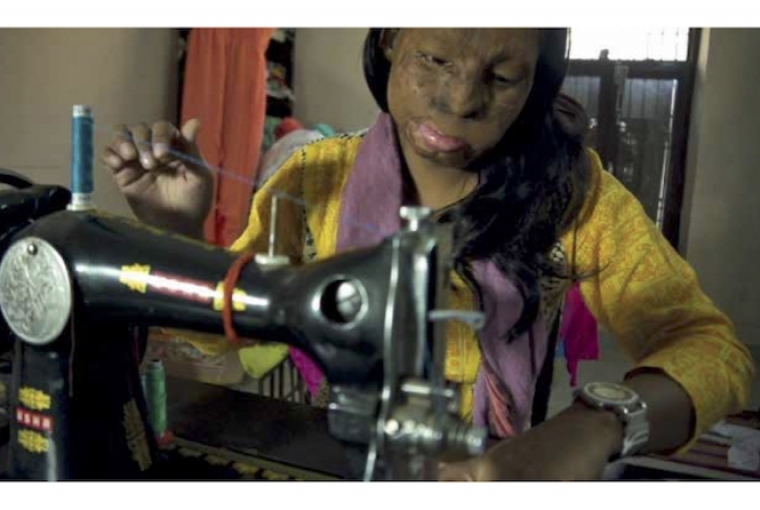 What would you like viewers to take away from the documentary?
What most of the juries highlighted about the film was that although the stories stemmed from a sad and tragic event, their conclusion was not negative, but something hopeful. It is also my sincere hope that the girls' struggle to find their dreams will give strength to anyone in the world who is looking for the way out of a difficult situation, be it any form of physical or mental assault.
You are greatly inspired by topics 'where art meets social questions'—what is about this subject that intrigues you to carry on exploring such themes?
This could be interpreted in two ways. On the one hand, it has become evident that all my films have indeed been defined by the contrast that is between art and a seemingly hopeless situation, be it theatre and prison, humour and paying visits to ill children, or in the case of Rupa and the other girls, the dreams they hang on to: fashion design, dance and singing, as opposed to the acid attacks. On the other hand, the statement also refers to the fact that it's important to me not to only tackle a topic, but to weave a story that can be accessible to the viewers from the view- point of possibilities offered by reality.
Lastly, what are you working on next?
Currently, the post-production of our feature documentary entitled Three Dances is in progress. It will present three generations of boys learning clas- sical ballet. Soon I will start shooting a film on the unique and world famousBudapest Gypsy Symphony Orchestra, and I'm also working on the script of a fiction film.

Text Shruti Kapur Malhotra