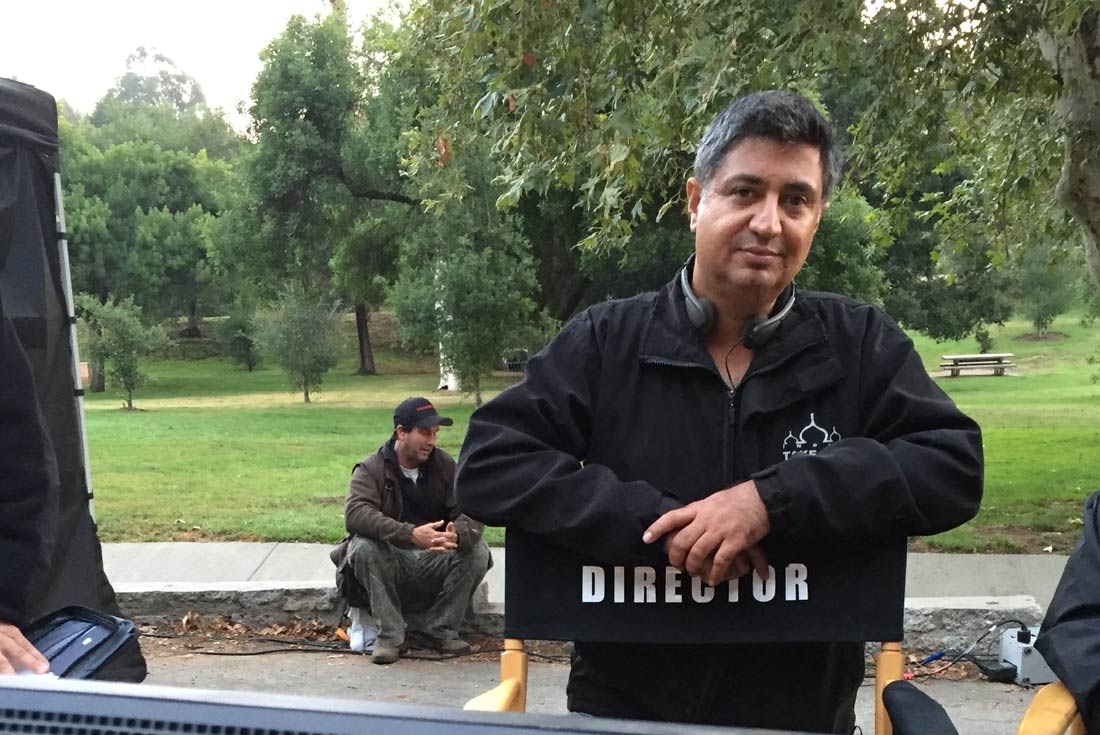 Love Sonia
Tabrez Noorani
India's man in Hollywood, Tabrez Noorani is not a name that would make the star lists. Not everyone knows him but Hollywood film production houses have him on speed dial. Based out of Los Angeles now, Mumbai born and bred Tabrez is the point of contact whenever international filmmakers are looking to shoot in India. Through his startup, India Take One Productions, you'll find him in the credits of some very prominent Hollywood projects such as Slumdog Millionaire, Bride and Prejudice, Zero Dark Thirty, Life of Pi, Eat Pray Love and Million Dollar Arm.

However, Noorani's invisibility among the general public will end soon. The line producer and the ad and documentary filmmaker is now parlaying his years of experience to direct his debut feature length film, Love Sonia. A film that has been in the making for over 13 years, it talks about global sex trafficking by following a girl's journey who is fighting the system to free her sister from the vicious racket. Though Tabrez found Sonia in a debutant actress, the supporting cast makes a solid list with names such as Rajkummar Rao, Adil Hussain, Freida Pinto and Richa Chadha. Here he looks back on the decade-long journey in films and why he chose to throw light on global sex trafficking.

What inspired you to make this film?
From the very beginning, my intent was to make a very realistic film about global sex trafficking. Over a period of 13 years, I got to know a lot of the girls who we either rescued or met at various stages. I didn't want to water down the experience that these girls, boys, women and children go through. This meant an unflinching approach in the way we portrayed the people, the experiences and the characters that these girls encountered. Since I originally met a girl in LA, who was trafficked from the East, I wanted to make sure that the movie encompassed the various countries involved. Sex Trafficking is no longer about girls being trafficked from Nepal to Calcutta, Moldova to the UK, Mexico to LA, this is now global sex trafficking on a massive scale where girls are trafficked across various borders, and the numbers reflect that.

Love Sonia marks your big directorial debut after almost a decade of working on films. How challenging was it?
Extremely challenging. Shooting a movie in three countries on a small budget, on a very tight schedule, kept us all on our toes. Not to mention the sensitive nature of the film. I was lucky to have a fantastic producer in David Womark, who refused to take no for an answer. Having his support as well as my entire team at India Take One helped enormously. It also didn't hurt that I have been waiting to make this movie for so long and was extremely well prepared. Now what we face with getting the movie out is even more challenging than making the movie!
How has your craft evolved over the years?
Right out of film school, I was directing music videos and commercials. Then I started producing and directing second unit. Working with the various directors who I produced for or worked closely with, has definitely changed the way that I approach projects. I realised the importance of the script. It needs to be at a certain level before you can even think of making your movie. It's not something that can be "fixed in the mix". I think watching Danny work and working a lot with Joe Pytka, I learned to be flexible and not be rigid, not only while we were shooting but during the entire process.

You were developing the script for so many years...how do you think it has evolved over time?
Initially the script was driven by my passion and closeness to the cause, helping these girls and throwing light on this large problem that the world faces. Over the years, with both my writers, real stories and incidents were used to weave this story together. Both Ted Caplan and Alkesh Vaja were able to construct what I think is a very strong screenplay keeping the realism intact. Ritesh Shah, who translated the script, added flavour with the language and various dialects as well. When David Womark, my producer, came on board in 2013, the script evolved even further. The movie needed to work on a story and character level. It could not be preachy. This is a story about sisters trapped in the world of global sex trafficking.
You've got some amazing producers to back the project. Was it a challenge to finance the film?
Challenging doesn't even begin to describe how hard it was to get the movie funded. It has taken me 13 years to get the movie made. No one wanted to finance a movie about global sex trafficking in Hindi, and at that point I obviously didn't have the amazing cast that I have now, but no one would fund it, either here in India or in LA. Once David came on board, I decided to stop producing completely and concentrated only on getting the film together with him. From the point that David came on board, it took us about two years to get the money. David was relentless and we knocked on every door.

Mrunal Thakur was cast in the title role after a year-long search among 1,500 girls. What did you see in her? Your brigade of actors is extremely promising.
The casting process was a long one. I started casting first in 2013, and we saw girls from all over the world. The first time I saw Mrunal, I knew she was Sonia, but I obviously needed to see her perform and we went through a vigorous casting process over a period of five months. Very often I would have Mrunal read with the girls who were auditioning for Preeti, and I think this really helped us cast the two girls together. The first time I saw Mrunal and Riya together, we again knew that they were perfect together. Mrunal has the innocence, vulnerability and confidence that Sonia needed, and is a stellar actress. We were very lucky to have found her. The entire cast was a dream come true. On the first day of shooting in Mumbai, with Manoj, Richa, Freida, Sai, Mrunal, it was just amazing for me to see this powerhouse of actors all together in one room. Directing with Adil and Anupam was another thrill, and then Rajkummar saying yes was the best bonus.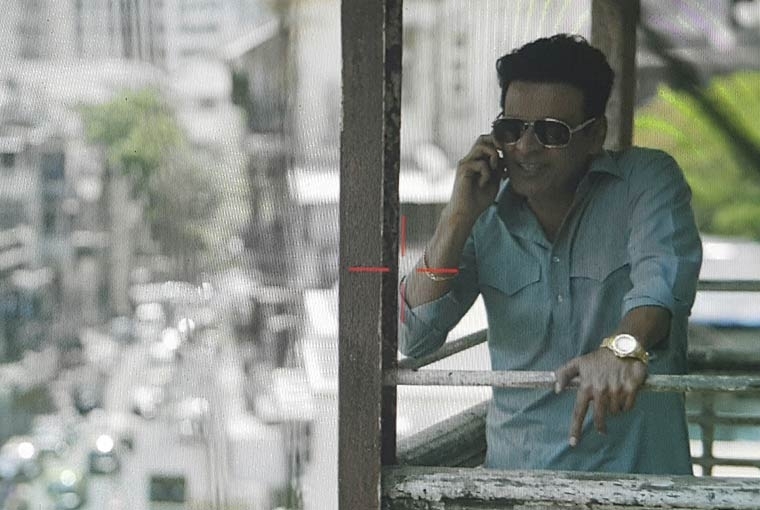 It's a very sensitive film, definitely a story that needs to be told. How do you think the initial 45 cuts by the Censor Board affected it?
Well yes, the CBFC initially came back with quite a large number of cuts, which would have meant deleting scenes, cutting shots and replacing a large number of lines and words. After waiting for 13 years to make a realistic movie about sex trafficking, I was not going to accept this. We immediately appealed and went to the FCAT [Film Certification Appellate Tribunal] in Delhi to plead our case. After watching the film, which I have to say the committee liked, we talked, explained what our concerns were and why I wanted certain things to be in the film. We received their response recently and I am happy to say that I got to keep every scene I wanted, and there will be no visual cuts in the film at all. We will be granted an A certificate. There are some deletions on language which I have to accept, and I understand why they asked for this. I have to say, I have been very impressed with the FCAT/CBFC as they considered everything I put forward before they handed down their final order.

While there are many who are applauding your film, have you encountered any voices of dissent or received any criticism for your bold portrayal of certain issues?
So far we have not received any criticism. While making the film, this was one of our biggest concerns. How to not exploit the exploited. I think the fact that I have been working with these NGOs for 13 years, know a lot of the girls, and had them on set while we were shooting, helped a lot. To walk the invisible line between gratuitous and sensitive. Just enough for the audience to experience what the character is going through. Our minds as an audience are extremely powerful, so I think less is more and in our case that is what we chose.

What are you are currently working on and what's next?
I have been lucky that the film is getting good buzz in LA and India so I've been offered a few interesting projects. My main focus is getting Love Sonia out now, so once that is done I will know which one is going first. There is Frame-up: The Untold Story of Roscoe Fatty Arbuckle, which is about scandal and tragedy surrounding the death of an aspiring actress that ended the career of Roscoe Fatty Arbuckle, one of early Hollywood's biggest stars. David Womark who produced Love Sonia will be producing it. Then, I have The Mysterious Mr. Jacob that I am doing with my uncle Zafar Hai. It's the remarkable real life story of Alexander Jacob, the notorious gem merchant, magician and spy, who tries to sell the world's largest diamond to the Nizam of Hyderabad and the deal, goes very wrong. There is also another very large and interesting project that will be shot entirely in India and I can't talk more about it yet, but I am very excited for that one as well. It is a great mix of Bollywood and Hollywood in 2018, so fingers crossed.

Love Sonia is currently doing its festival run and will be screened in London this week.
Text Hansika Lohani Mehtani