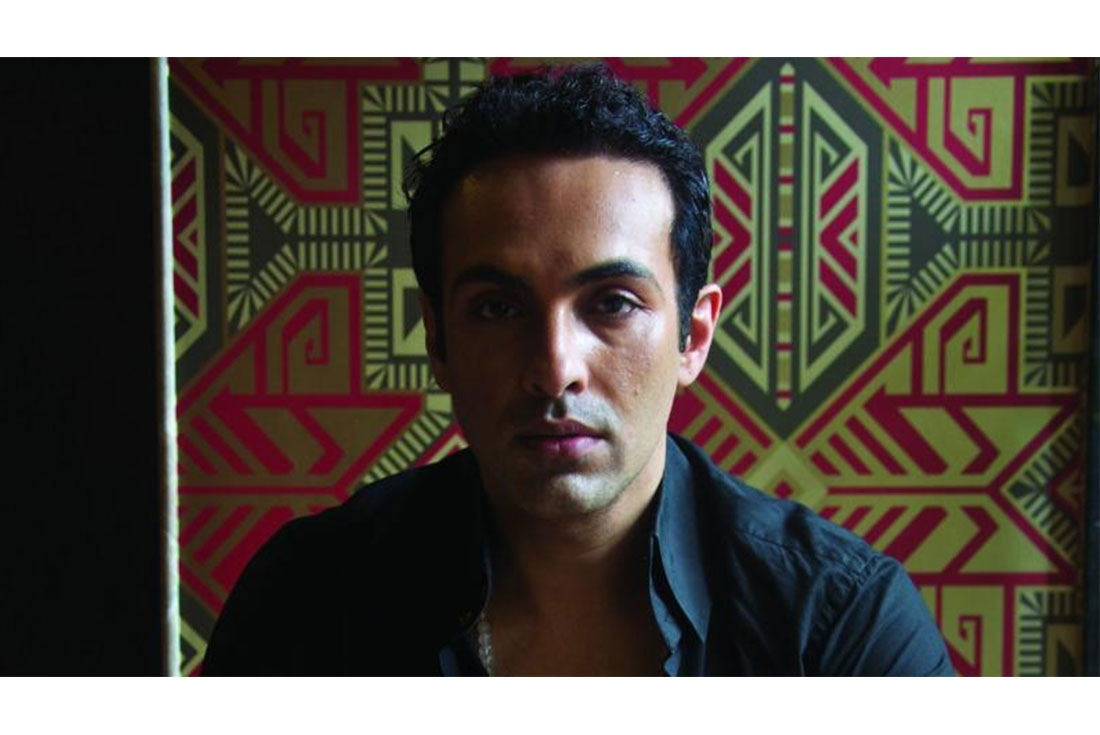 Periods are still a tabboo in our country. No wonder young girls feel ample disgust on getting their first period. Mozez has toyed with the same notion but treated it with an interesting angle for his latest short film. The film is set in an all male world and is set on a young boy getting his first period. He's puzzled but is calmed by his father, teacher and peers. Contrary to how girls are treated in our country if they are on their period... treated as impure and with shame. In rural India, 23% of girls have listed menstruation as the chief reason for dropping out of school. As many as 28% of them said they do not go to school during their period because they lack clean and affordable protection, according to figures collated by Rutgers, an organisation advocating sexual and reproductive health and rights.

I got in touch with Mozez to talk about the subject and the inspiration behind the film. Excerpts.
You have picked on a serious subject, a prolonged issue that has been debated several times in the past but with a rather refreshing angle. The opposite gender takes us through the journey of the first period. What sparked the idea to do so?
I was approached by the NGO Dasra, in association with The Gates Foundation, to make a fictional film on Menstrual Hygiene. The film needed to address all the problems related to MHM but most of all it needed to include men in the conversation about menstruation. Because until men don't become a part of the conversation, it doesn't became a universal conversation and remains something that is spoken about in shameful whispers by women. So my writer Ishani Banerjee and I brainstormed about the various ways in which we could address this and then we came up with the idea of showing a seemingly normal world, but as you look closer and deeper you realize that it's a dystopian world where women don't exist and where men have periods. And they deal with having periods in the most supportive and compassionate manner. Something that doesn't happen in the real world. That was the mirror we were holding up.
I'm curious to know that since you worked with a bunch of male child actors, were they taken aback or surprised when you were looking for people to play the roles. Tell me about your casting process?
The casting process, to my surprise, was fairly simple. I sat all the actors down and sensitised them to the issue and they were immediately responsive to it. Infact, once they were made aware of all the multi pronged problems related to menstrual hygiene, they were both alarmed and emphatic. Ive worked with child actors before and they've always been open and responsive and really malleable. They are so ready to adapt. I had the same experience on this film. The child actors were a delight to work with and I definitely want to work more with children.
Any other directorial conundrums that came in your way?
The film was a breeze to shoot because the actors made themselves completey available emotionally. The only strange part of the shoot was working with the female child actor. And the fault wasn't even hers. Her mother had not told her what the film was about because she was embarrased to discuss menstruation with her kid, as the girl hadn't started her periods yet. Exactly one of the issues we have addresed in the film. And it certainly wasn't my responsibilty to educate the the girl on her periods. Such a big milestone in her life. So we had to tell her that she has to pretend that her thigh is bleeding and react to that. It was odd.

How far are we to be privileged enough to talk about similar subjects out in the open like say at a dinner table?
It's the 21st century and women till don't have hygienic toilet facilities.I really owe a big thanks to Twinkle Khanna for launching this film. She was the first person I sent it to and she immediately offered her support. It is because of celebrities like her that menstruation has become a dinner table conversation. Both her and Akshay Kumar are actively doing their bit and though there is still a long way to go, their invovlement has atleast made the conversation louder.

Are you working on something else right now?
I'm developing my next feature film and a web series . One of them will defintely go on the floors later this year. Im really looking forward to it all.


Text Hansika Lohani