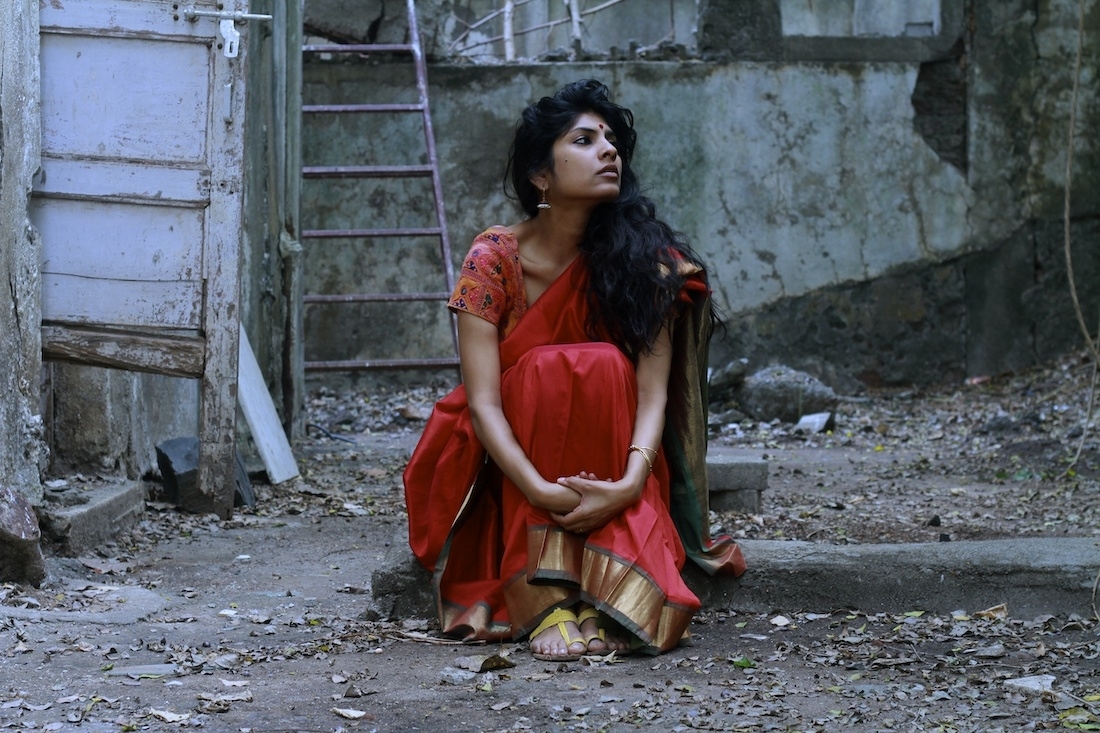 Ode to Odd 

Megha Ramaswamy, The Odds
A filmmaker and writer based in Mumbai, Megha Ramaswamy's first two films, Newborns and Bunny, had their world premieres at the prestigious Toronto International Film Festival. Thereafter the films travelled to several Indian and international festivals including the acclaimed Clermont Ferrand and Cork, winning top honours for their powerful storytelling and innovative technique. Her documentary, The Last Music Store, won the Audience Choice Best Documentary award at South Asian International Film Festival. She is a beneficiary of the prestigious Chicken & Egg Grant for women filmmakers, and has completed working on a series set in her own whimsical version of Mumbai - The Odds.
The film literally celebrates the odds. It elaborates and explores what growing up in contemporary India means, devoid of its cultural specificities. 'The show follows a day in the life of a high-spirited teenager, Vivek, who commits a small and clunky crime as a mark of "protest", which leads to her striking an unexpected friendship with well-behaved head boy, Ashwin. Things take a turn from mundane to magical as the story unravels events from the past, present and future in the lives of these two misfits and the accidental fairy tale they are meant to tell,' she shares.
What has kept you busy since your last projects, Newborns, and the documentary?
Newborns was half a decade ago, after which I was travelling with my films and documentaries, as well as developing and shooting newer projects like The Odds, and developing my feature, Reshma Shera, produced by Jar Pictures which was incidentally also a project at the Berlinale co-prod market, and the NFDC co-prod market this year have kept me on my toes.
As an artist, do you think it is a responsibility to focus vehemently on taboo topics such as disability, mental illness, homosexuality and intersectionality?
Not vehemently or in a forced manner, (but if not focus on these) what is the point of art then?
Besides, an artist is a very sophisticated term, almost an elitist term of late. Not like the olden days where art spurred revolutions and had a deep sense of activism, sub text and community outreach attached to it. It's almost a smug label and I personally find it very confusing.
I'd say an artist belongs to a space that allows him/her to use their various platforms of expression be it film, music, literature, poetry etc to put the spotlight on these topics & drag them into public memory and engage in discourse. It's up to us /the artists as to how they choose to make use of this platform.
What does feminism mean to you? Why is it still the most misunderstood word, being equated to a slur that people dread?
Feminism means equal opportunities to me. It means paying attention and acknowledging the personal histories of women from the past, present and future who have, will and continue to fight battles for us to achieve that 'normal' space of gender equality. People dread the word because a patriarchal mindset has been ingrained within our thought system; it's like questioning and changing a million years of genetic conditioning. It will take time! This is why we need Feminism - to change this mindset. For me, feminism is normalcy. It is a movement that has addressed gender laws, civil rights, sex laws, questioned imbalanced political structures and only improved the quality of the world we inhabit. I'm baffled by how aggressively misunderstood Feminism is.
The Odds toys with the young, their romance and troubles. What inspired the story?
My own childhood and the eccentricities and playfulness that came along while growing up as a young adult in the contemporary world, and the music of course!
"Feminism is normalcy. It is a movement that has addressed gender laws, civil rights, sex laws, questioned imbalanced political structures & only improved the quality of the world we inhabit. I'm baffled by how aggressively misunderstood Feminism is."
How did the story shape up?
It fell into place organically - collaborating with Abhay Deol, Yashaswani Dayama & Karanvir Singh has been a delightful work experience.
You've worked with young actors a lot; tell me about the experience of working with them. What was the casting process for The Odds like?
They keep me mentally agile and have no extra 'I know this' baggage which makes them spontaneous, easily malleable and approachable. They also have a deep sense of ambition and curiosity of 'what will be' which I find extremely fascinating!
What do you want the audience to take away from the series?
A sense of warmth and affection, many laughs and an unfamiliar nostalgia for their youth-hood maybe...
What is your takeaway as a filmmaker whose films have travelled to international film festivals? What do you think about the selection (or lack of) of Indian films at international festivals, particularly those made by women?
Film festivals are important but don't necessarily need to dictate one's journeys as filmmakers. I know so many brilliant filmmakers whose films haven't opened at a prestigious festival but that hasn't taken away from their work or their passion for the form.
A good festival supporting your work, and observing audiences from different parts of the world interacting with your work is an exciting part of the process. Festivals that set up strong markets and introduce films to good programmers (Like TIFF, Sundance, Berlinale, Shanghai etc & our very own MAMI) where independent films find distribution and sales representation really add value to your journey as independent filmmakers.
This year has been particularly exciting for Indian women filmmakers - Rima Das, Zoya Akhtar, Archana Phadke, Nishtha Jain have all had some very prestigious festivals backing their films (both fiction & documentary). It makes me so happy. When one woman shines - we all radiate!
Text Hansika Lohani Mehtani