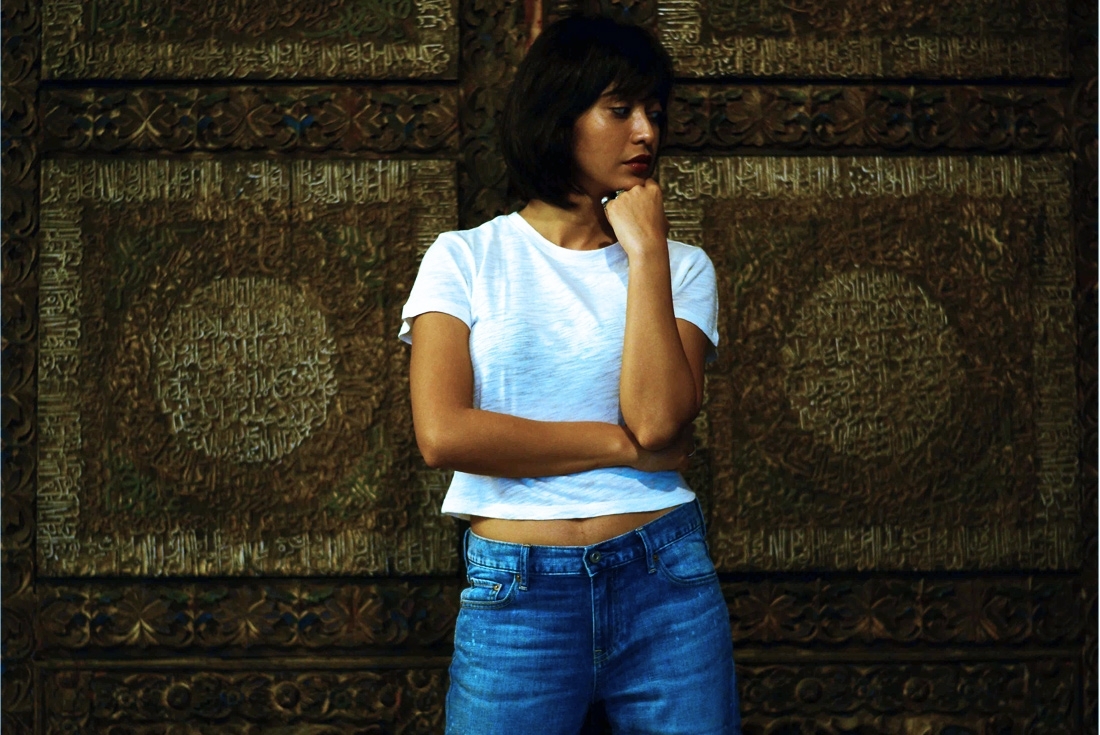 Photography by Sharad Shrivastava
Sayani Gupta
Jagga Jasoos
You know her as the fiery young activist Khanum, a blind girl of a Pakistani Bangladeshi descent in Margarita with a Straw, or the super diligent secretary in Fan and also as the raging Hina Siddiqui fighting to avenge her husband's death in Jolly LLB. Sayani Gupta's trajectory of roles has been really diverse and also speaks about the effortless actor she is. She is so good that it is hard to believe she first took up a marketing job to pay her bills as cinema looked too good to be true. Ten films down—Jagga Jasoos is her latest offering—Sayani spoke to me about her career choices, cinema and how working with Anurag Basu has been the higest point of her life.

To begin with, could you tell me a little about your role in Jagga Jasoos?
To be honest, I really don't know what I'm playing because Dada doesn't really work with script. He makes the film as he goes around writing it. When I signed the film, it was supposed to be very different, because I was the narrator of the whole film and there was a love and some other stuff. But none of it is there now. Now I'm playing a 24-year-old girl from the North-East and that's all I know about the character. And I will know where exactly I am in the story once I see the film. He has a very different approach and that's why I liked working with him. It was very challenging but in a way exciting because on Dada's set it's like you have no control. And he works like that, he doesn't want the actors to know more than what they need to know at that point. So the joke was that, Dada would come and tell you what to do and we would have no idea why we're doing this which is very different to what I've done till now. Especially for someone who likes to work on a script and have my process but none of that could really apply in this case, but as an actor I think it was a really big learning graph in the sense that you literally have to go on set and be ready to do anything. The only thing you can do is be spontaneous and in the moment and try and do your best at that point. I think he is a genius because he knows exactly what he wants.
Was Basu the only reason for taking up this role in the first place?
Honestly when he told me what the character as supposed to be like, I felt like it was a very good part. It was the most important part after Ranbeer and Katrina. So obviously there was no reason to say no to the script. And the other thing was I really wanted to work with Dada as I really like his work. I really enjoy watching his films. I loved Barfi! And obviously working with Ranbir because I really adore him as an actor and I think he is capable of so much more than what he does. And lastly, playing a 14-year-old...the takeaway now from the film for me is that hopefully I have been able to pull off the character. I hope I'm convincing in the part.
Sayani's character look in Jagga
What can the audience expect from the film?
I think they should only expect the unexpected. It'll be a fantastical fun ride. The music, the visuals, the imagery, the sets...something that we read in storybooks as a child. So a lot of things that we read and saw as a child, it's all going to be like an audio visual script. Also, the film is meant for all age groups, specially children. I really miss watching films where everybody in the family can watch and I think we have a huge derth of films for children in the country and I think this bridges the gap.

So you chose Jagga because of the character and the director both, have the other films made the cut for the same reason?
Firstly, it's very instinctive. If I feel like doing something I go ahead and do it and don't think or I don't plan, I'm not that sort. When I'm given the scene to audition because I have auditioned for most of my roles except the one in Jolly LLB 2, you get a sense of where this is going. How well the character is written, how well is it fleshed out and how good is the script and stuff like that. But once I get a script in hand, I have to finish it one go. Sothat decision depends the character that has been offered to me and the director. I think these three are the factors that in a way cumulatively affect the vision. But I think leaving everything aside, even when I go to meet people, like in the first 3-4 minutes I know if I'm doing it or not. Like for Baar Baar Dekho and Jolly LLB, I didn't want to do both the parts as they were really small parts and I felt something wasn't working out. But for both of them I believed in the directors, as they thought I was perfect for the role. It all came from the confidence the directors had in me.

What else is lined up for this year?
I did two Indo-British films that will be out sometime next year. But I'm still finishing the project. One is called The Hungry, which has a stellar cast, it has Nasseruddin Shah, Neeraj Kabi, Tisca Chopra and some actors from abroad. It's a really good script and we have all have such high expectations from the film. I am not shooting any feature films as of now, juts shooting a lot of shorts. Have been really lucky in getting some amazing scripts. I feel the writing scene in India is just so appalling...even in the commercial setup and even in the indie scene, scripts are so similar. The scripts that are coming to me are either about rape, molestation or a girl taking revenge or they are about this pregnant woman who convinces the husband to do something for the country. And the way they are written it comes across that whoever is behind it hasn't lived life. I'm waiting to hopefully to get something good.


Text Hansika Lohani Mehtani