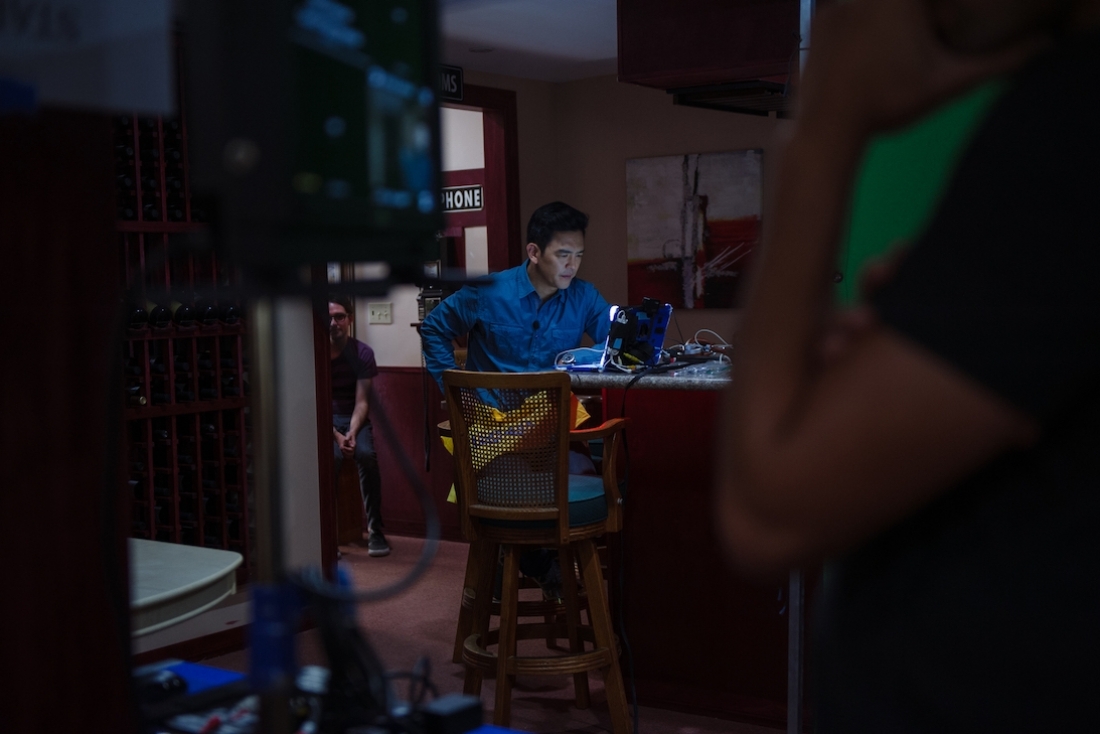 Searching
Filmmaker, Aneesh Chaganty
'Searching is a very classic story told in a very unconventional way. The story is about a father (played by John Cho) who goes looking for his missing daughter. But the unconventional part is that the entire film unfolds on his daughter's computer screen as the father breaks into his daughter's laptop to look for clues to find her.'
Technology is seeping into our lives. We are driven by it. It's a boon and a bane. Now days you see its influence in art, music, design, film and other genres of creativity. Twenty-Seven year-old, debutant filmmaker, Aneesh Chaganty has used technology and blown it up on 35mm. A very ambitious and high concept film (especially considering it's his first feature), Aneesh takes us through the process of merging technology with the moving picture in Searching.
When and how did your romance with the moving pictures begin?
I think falling in love with anything is rooted in intangibles deeper than one anecdote, but if I had to give one, it would be my family. My mom grew up in a town called Rajahmundry in a culture that worshipped movies—spectacles, romances, epics, dramas—and she passed that on to everyone in the house. In middle school, she would pull me and my brother out of class on a bunch of Fridays to take us to wait in line for a movie that had just been released. Naturally, I fell in love with movies as an experience well before I fell in love with movies as a craft, and that—I hope—really informs the way I tell stories today.
Can you tell me a little about your growing up years?
I grew up in San Jose, California to parents who both worked in the tech industry but who always encouraged me to chase passion before I chased a paycheck. It was because of that philosophy that I felt comfortable continuing to experiment with making short films and playing with cameras. From the time I was 13, filmmaking became my passion. I spent weekends writing scripts that were eerily identical to my favorite movies and then blackmailed my brother and friends to act in them. I've always loved stories, and it absolutely helped that my family did, too. In fact, even now that I'm 27, I still go home for the Oscars every year to watch the ceremony with them. Movies were always something we connected over.
What inspired your debut film Searching?
A lot of things, but funny story: At first, I wanted nothing to do with it. When I was initially offered the project, I thought that the idea of making a feature film that took place on a computer screen was a to gimmick and so I said no. But at the same time, I knew that the opportunity to make a film as a first time filmmaker was an extremely rare one, and so I kept thinking about it and a kept trying to find a story that would deserve its visual treatment. And one day, it felt like we did. It was the opening scene that did it. If you haven't seen the film, the first 5 minutes contain a very emotional sequence. But once we figured that out, all of a sudden we had story with stakes, emotion, thrills, characters, most of all: heart. And then I was in.
Your first film and that too an extremely high concept film – what were some of the challenges you faced?
Where do I begin? Obviously, the film was a huge technical challenge (and one where those challenges could honestly fill a book) but on top of all of that: everyone on the crew basically had to re-learn his or her jobs in order to make this movie. Because of the unique visual challenges, none of the traditional problems a set faces could be solved in traditional ways. Every single department - from costuming to production design to lighting to acting - had to figure out new, creative solves for almost every issue on camera. But they did. And it's because of them; I think we have a movie that works.
As it's a very unconventional film – how did you structure the storyboard and what was the process you adopted?
On a technical level, Searching was an extremely complex piece to assemble, and it took about a year and half to edit. In fact, to even understand and convey to others what we were doing, we started editing the film 7 weeks before we started shooting. The editors got to work on a blank timeline and started screen capturing the Internet. 7 weeks later, we showed the cut (which starred me in every role) to the entire crew to visually demonstrate what the hell we were making. Essentially, what we were doing was making an animated film and then shooting a live-action film and then putting that live-action film back into that animated film and refining it until we made what we had had in our minds for so long.
How did you balance technology with reality?
It was less an issue of balancing and more an issue of incorporating. Technology is a part of reality. And it was important from Day 1 of writing that Sev and I were writing scenes and action that reflected that reality and the way we all use our screens today.
What is your relationship with technology, the screen and World Wide Web?
As a human being, average. As a filmmaker, close. Every film I've made so far - from commercials at Google to Searching- has been a story told through the lens of technology. It's not what I want to keep doing forever but so far in my life, I've definitely been attracted to stories that depict technology in a positive and optimistic light, which I think is rare.
At 26 with your very first film you won the Alfred P. Sloan Foundation Feature Film Prize for Searching, which premiered at the 2018 Sundance Film Festival, won the Audience Award in the NEXT category, and the film has acquired worldwide distribution by Sony Pictures – did you expect this kind of response and where do you go from here?
I always say this, but we made Searching with 5 people in a single edit room with 2 iMac computers over the course of almost 2 years. The fact that anyone likes this movie or wants to watch this movie is absolutely bonkers to me. I'm so glad that the film is having a positive response so far (fingers crossed for the release!!!!) and I'm so glad that the work of so many incredible people is being recognized. As far as where I'm going now, Sev and I are currently working on our next movie. It's another thriller, but it most definitely does not take place on a computer screen!
Text Shruti Kapoor Malhotra