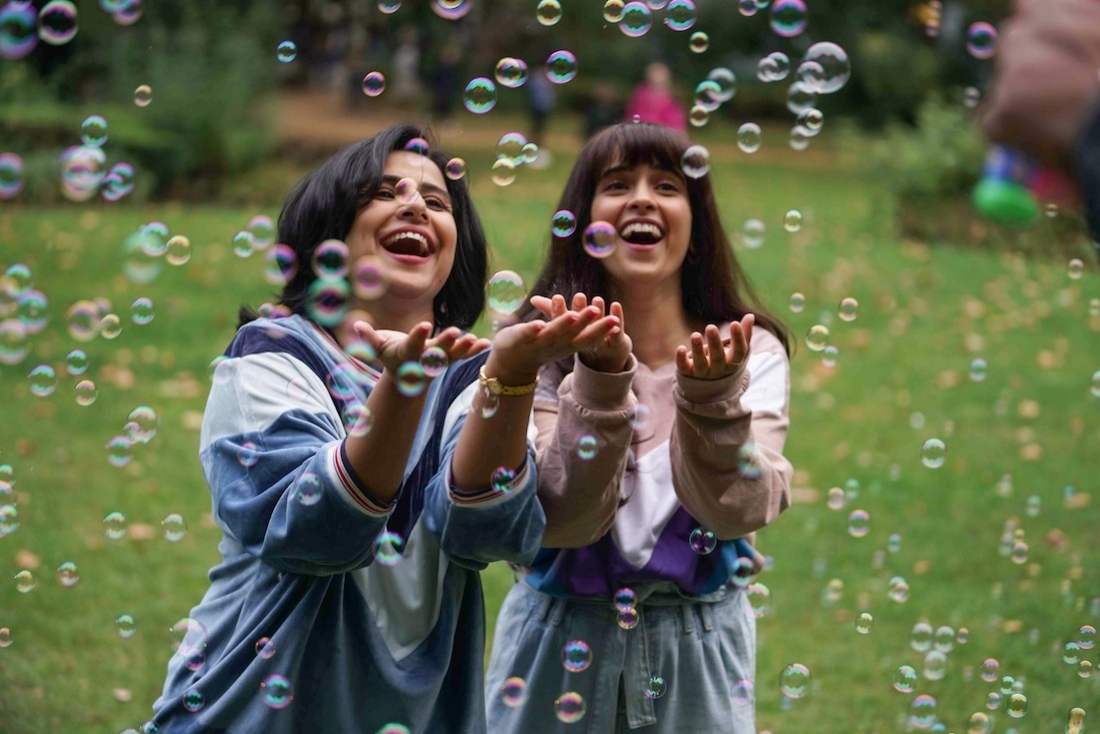 Shakuntala Devi: Anu Menon
Shakuntala Devi was not just a genius mathematician, she was a spirited, ambitious, unapologetic woman, who broke all stereotypes and lived life on her own terms. Director Anu Menon celebrates the life of this marvellous human computer, touches upon her achievements, and highlights the lesser-known aspects of her life — especially her relationship with her daughter. We connected with the director to know more about what went behind the making of the highly anticipated film, which releases on Amazon Prime today.
What inspired you to make Shakuntala Devi?
Well, actually, I've wanted to tell stories about women in the fields of science and math. I've always felt that we need to show women doing all kinds of things on screen. I wanted to tell stories about front-footed women, who went on to achieve something. I read about Shakuntala Devi and found her extremely interesting. And then I got introduced to her daughter, Anupama Banerjee, who loved the idea and helped me with my research. Shankuntala Devi was not just a mathematician. She lived life on her terms. She was a feminist way before feminism was a movement or anything else. Her inherent, sort of front-footed approach to life, was just very fascinating.
What was the most challenging aspect of the film?
When you make a biopic, what is it that you want to capture that resonates with the world today? What do I want to say? That is the most challenging aspect. I didn't want to make a Wikipedia copy. How do you capture somebody's life in two hours? I feel like you need to have a take on it, and the take that I found was not just a woman who loved math, but what that did to her relationship with her daughter. We always see mothers in a particular way, so it's like how does a genius and a mother co-exist? And that was a very fascinating take I found.
Can you tell us a little about the research that went into the film?
Nayanika, who is my co-writer, along with Anupama, did a lot of research. Basically we spent a lot of sessions with Anupama, the film is kind of a daughter's perspective, so to speak. I feel like you understand a person through the lens of the ones who love them the most. I found the daughter hadn't celebrated her mother enough when she was alive, because their relationship was complicated and mothers and daughters have complicated relationships, you know? And then you have a genius. So I just felt like I found a love story to be honest, between a mother and a daughter. That's the perspective and the lensing of the film, while we explore the other facets of her life and her achievements. We were also very certain that we wanted people to enjoy the math as well.
What is your fascination with science and math?
I did go to BITS Pilani. I was a science student. But I did give it up, went into advertising and then I became a filmmaker. I have a daughter and I've heard her say that, 'Oh, you know, girls like English and boys like maths.' There are these stereotypes. So I always tell her that, you know whether you want to be a writer, whether you want to be an actress, whatever you want to be … understanding math and science should be integral to understanding the world around you. I don't know why we just shut off math and science as these horrible kind of creatures. So the fact that Shakuntala Devi made math fun for kids, the fact that for her math was not like some sort of a nerdy subject, but like entertainment, is such a refreshing perspective. Whether it's Ramanujam or Einstein, they were geniuses that lived in their own head. She on the other hand was like a people's person, she took the math to the masses.
Vidya Balan is undoubtedly a fabulous actor. Was she your first and only choice?
I went and met Vidya very early on. Anupama and I both told her that this is something we want to do, and this is our take on it, and what do you think? I think she immediately got it. She immediately got this character because she's very intelligent too. She gets math. She understands her take on things. So yeah she's pretty much been part of the process from very early on. When you see the film you'll see how perfectly she fits in.
As a filmmaker, what kind of stories do you gravitate towards? What kind of stories do you want to tell?
I am pretty open. I like to explore. All subjects that I have touched upon are very different from each other, from a rom-com to Four More Shots Please. However, I do think that I take a keen interest in representation of women in all my films or shows, I am quite careful about that. I am a storyteller at the end of the day. I like multiple genres.
You also directed the first season of Four More Shots Please, an extremely bold, relevant, and edgy show. What excited you about directing it?
I loved the script from the word go. I loved the fact that there is an opportunity to tell stories about women. It was a very positive explanation of sexuality. Indian women on screen have very bad sex all the time. So it's either that they are rape victims, or that they are rebels or repressed. I found it so liberating and beautiful to just show positive, happy sex on screen. And it is so important to do that. I think what the show achieved because of this is tremendous. I like to show all sides of women. Shankuntala Devi was this genius, but was also flawed and that's okay. It's okay for women to be flawed and talented, have ambition, and sometimes be a good mother, sometimes be an awful mother. It's so important to kind of not just be this sort of 'devi.' Even in London, Paris, New York, the girl is flawed, Kalki in Waiting is not perfect. So I think it has always fascinated me to make films around real sort of palpable women.
Shakuntala Devi was supposed to be getting a theatrical release, but with the current scenario it has got an OTT release. What are your views on OTT?
I think it's great, I feel like it's brought out so many new filmmakers and actors, and has given them so many new opportunities. It is fantastic. OTT allows you to tell different kinds of stories and the pressure of making the numbers at box office is not there. So obviously people are able to be a bit more adventurous. I mean, imagine where else can you tell a story like Four More Shots Please? In the last two months, look at the kind of content that you have gotten to see — from Paatal Lok to Aarya — people are trying to tell different stories and the kind of characters are becoming so much more exciting.

Text Shruti Kapur Malhotra