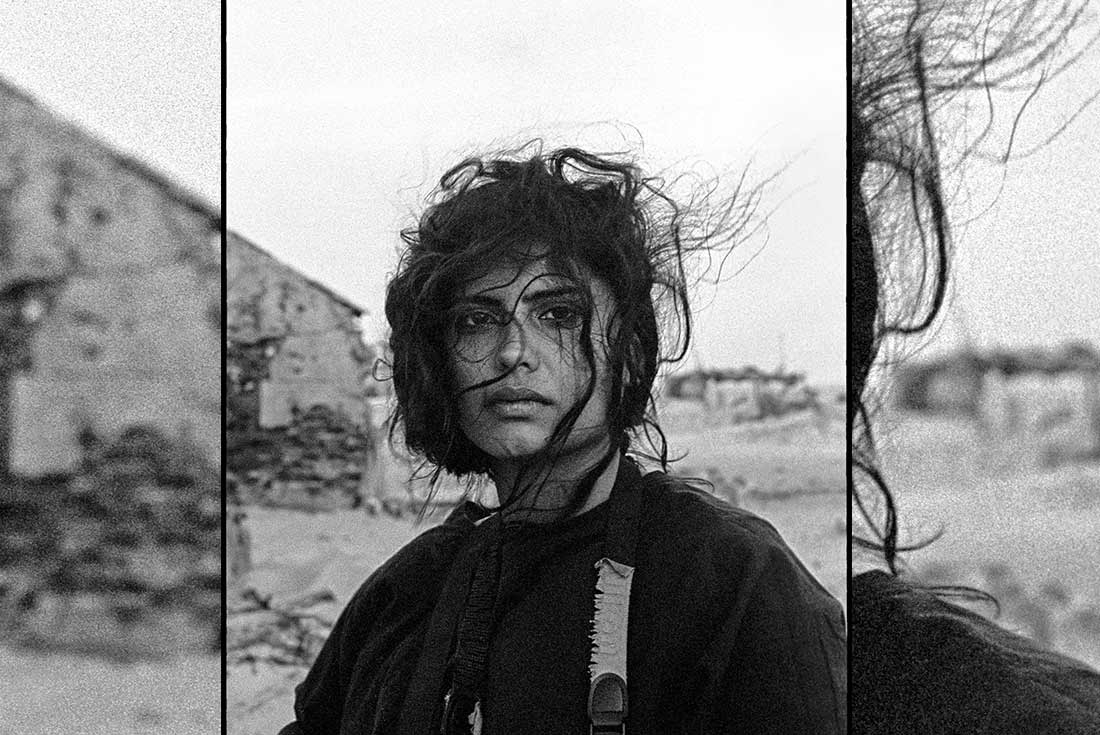 PROFILE OF THE WEEK
Photographed by Ronny Sen
Shreya Dev Dube
Cinematographer
Shreya Dev Dube has done everything in films. She has directed Glass Bottom Boat (2013) and Round Her Pure Forehead (2010), worked in the camera department for Maalu (2015), produced Devi: Goddess (2017), worked in cinematography for Sleep (2017), and, wrote and produced Glass Bottom Boat (2013). Along with various photography and cinematography projects.

2018 sees her collaborating with veteran actor Naseeruddin Shah's musician son Imaad Shah aka Madboy, for his new music video 'Naked Soul'. She has directed and shot the video which is set amidst a wet green field, surrounded by serene hills, merged with blurred visions of the main subject being chased around in a busy market. Exploring contrasting themes and creating a visual dream-like imagery, the music video was exclusively featured by vh1 India on 19th April 2018, and the uncensored version is now available on youtube.
We catch up with Shreya to reflect back on her film-voyage.

Inform us about your fascination with visual imagery.
It's a never-ending fascination. a lifelong discovery of training one's eye.

How was your childhood? Are there any particular moments that shaped you in becoming who you are now?
I borrowed my fathers still camera when I was in school. There was so much happening that I could photograph. I lived with 600 girls in a boarding school and I had plenty of characters to take pictures of.

As artists, we are constantly growing with each exposure and experience. What experience(s) do you think evolved your work tremendously and how?
I suppose the most recent experience that was refreshing was shooting my first feature, called Cat Sticks, directed by Ronny Sen. When you have a good script, a great team and an appropriate budget you have the freedom to take risks and find your true potential.
After working on a few jobs where one is constantly struggling with low budgets and tough clients, it's very refreshing to be able to create a piece of narrative with a talented bunch of artists who are hungry to make interesting work and take risks.

'Naked Soul' from Imaad Shah's first EP 'Boy'
How would you describe your visual aesthetic? Is there any sort of visual technique that you solidly follow pre/during/post shooting?
I'm a storyteller and I evolve my visual technique depending on the narrative. Once we've identified a vocabulary which is unique and most fitting to the project pre-shoot, it's very important to find a good colourist who fits the glove, so we can arrive at the desired aesthetic during the post.

Watching your short films Glass Bottom Boat (2013) and Round Her Pure Forehead (2010) informed me about their heavy reliance on contrasting themes of reality/dreaming and portrays a feeling of isolation, lucid dreaming, anxiety, and misbalance in mental states. How fragile is the distinction between the tangible (reality) and the intangibles a world (dreaming) in these movies and what fascinates you while working with these moods?
A few years ago dreams were a gateway into my imagination that helped me to create films. Now that I've lived more I've become fascinated with telling stories about my reality.
I think it was the isolated central character that drew me into these films, the communication between their tangible and intangible worlds.
I've always been fascinated with the idea of being able to switch into another form of reality that takes us away from the madness of the real world.

You recently directed and shot Imaad Shah's new music video 'Naked Soul'. How was the creative process and how did you approach the idea?
'Naked Soul' is a tune off Imaad's first EP 'Boy'. It features Dancer and Movement artist Sharanya Narayanan. We wanted to create dreamy imagery that is evoked by the song and play with the ideas of naked/clothed and body/soul and how these interact. Once the choreography was locked with the song in mind Shranya and I just fed off one another. The wet landscape added another layer, it served as a canvas for both the dancer and me.

What are the challenges that you faced during its creation?
Snakes! we were a bit nervous about them hiding in the grass while we were rolling in it. I guess we got lucky and didn't get bitten.

What is your favourite thing about filmmaking and what do you want your audience to absorb from your visual narrations?
It's definitely the process and working with some incredible minds.
There isn't a definitive way to gage what people will absorb from my work, as everyone has such different realities. I like the idea of them having their own interpretation.

If not a life behind the camera, what would you choose?
I would like to build a small restaurant by the sea. Hopefully, I can do both things, I like to think of myself as a decent multi-tasker.

Text Tony Jacob