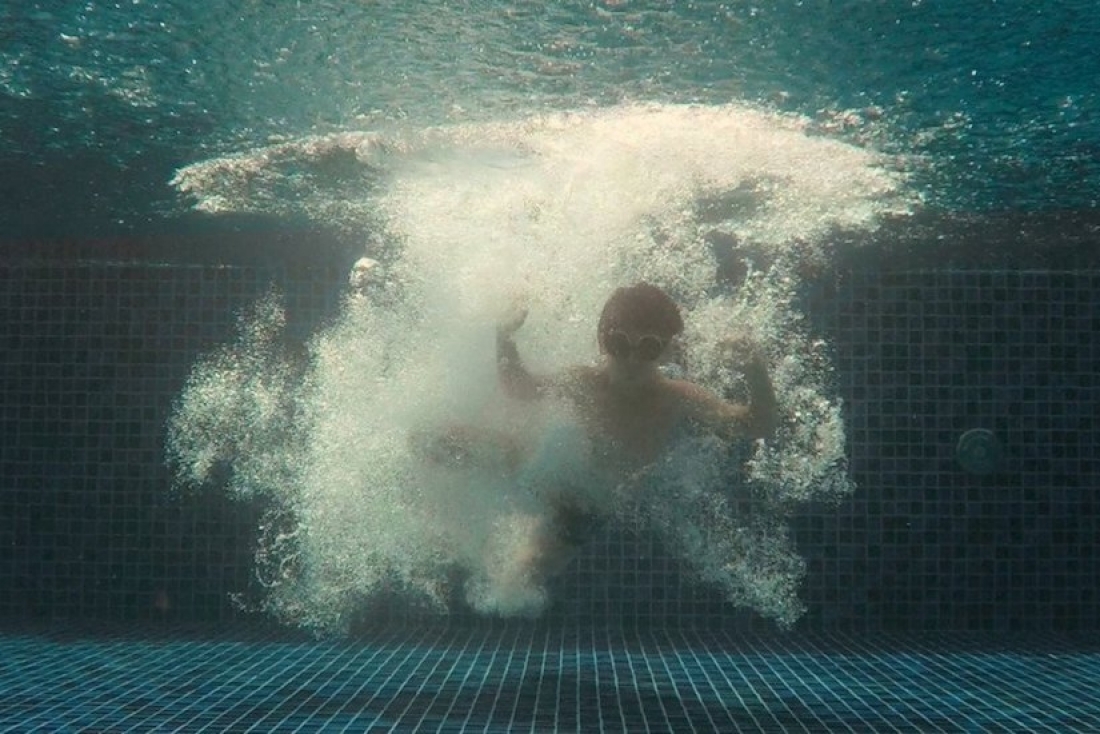 While most kids played regular outdoor games, Pia Shah used recess to make her kindergarten classmates enact scenes from mainstream Hindi films. Barely four, studying at an all girls' school in Bombay, her breaktime dilemma was to convince girls to do the boy roles. Pia has always been drawn to stories. 'As a child I devoured fiction—Enid Blyton, roald Dahl, Charles Dickens. I shared my room with siblings, so after everyone was asleep, I would sneak into the toilet and continue reading. I have been caught one too many times by my perplexed mom.'
As she grew, so did her love for storytelling. Pia directed plays in school and watched films on television each time she got a chance. She went onto to study Mass Media at Jai Hind College which was when she really started watching classics and world cinema. 'My universe had just opened up and I was possessed. It was hard convincing my simple, non- film background Sindhi parents that I wanted to pursue film- making professionally—they had never even considered it as a legit career option. But eventually they gave in and I left for New York to pursue my formal film education.'
After working as a script supervisor for almost a decade, Pia has finally directed her own film, Waterbaby. It's a beautiful story about a shy boy who is compelled to face his greatest fear—water. A mysterious drawing book, a water- controlling superhero and an unlikely pet accompany him on this journey of courage. It won the National Award for Best Debut this year and has also traveled to festivals far.Toronto International Film Festival, Cleveland IFF, Short Shorts FF&Asia [Japan], LA Shortsfest, St Louis IFF, BUFF Sweden, Lucas IFF Germany, Golden Elephant International Childrens Film Festival of India and Dadasaheb Phalke FF. It won a Platinum REMI for Best Short [Family] at the 50th Worldfest Houston and Best Script, Best Director, Best Editing, Best Short [Silver Filmingo] at the Filmingo International Short Film Festival.
Pia tells us more.
What drew you to filmmaking?
I'm not sure. Honestly, I believe it was a bug I was born with that got diagnosed later. However, I distinctly remember the first time I laid my eyes on a video camera. It was in my uncle's hand as he shot a family event. Very few people had a video camera for personal use back then—at least where I lived. I was beyond fascinated. I conspired to convince my uncle to let me borrow it. This was the '90s, when we still saw movies on VHS. I started to look for a good story. A history buff, I found inspiration when I stumbled upon the pseudonymous Scarlet Pimpernel who smuggled French royalty out of the country during the revolution. I meticulously penned down a few scenes, delegated costumes and make-up to bewildered neighbourhood kids, and built sets— including a makeshift guillotine. My uncle was impressed. More amused than impressed actually, nonetheless I got the camera for 24 hours! I shot the scenes in the order that I wanted them to appear in the film, blissfully unaware of the concept of editing. In retrospect, it was absolutely ridiculous, naive and illogical. I had no idea how a movie was made! But it was also ambitious, uninhibited and the first time that I had followed my heart and felt a true connection. I was 12 at the time.
You've been a script supervisor to so many movies, completing a decade of working in films this year. Walk me through your journey.
Upon my return to India, I worked as a Script Supervisor on several films including Farhan Akhtar's Don 2, Homi Adajania'sCocktail, lucy liu's directorial debut Meena and Zoya Akhtar's segment in Bombay Talkies. I was fortunate to able to work with and observe closely these incredibly dynamic filmmakers and fantastic actors. Inspired and itching to write and direct a film of my own, I decided it was time for me to stop working on other films and write a feature that I would direct. I began to write my feature script. It was selected for the National Film Development Corporation of India's National Script Lab 2014, which was the perfect incubation platform for the script. My mentors advised me to make a short film with children protagonists as a precursor to my feature, which, although completely unrelated in story, also involves working with kids. That's how the germ for Waterbaby came into being.
The movie talks about willpower, isolation and pushing boundaries. What inspired the story? How did you come up with the narrative and characters?
My entire life, I've had recurring nightmares of drowning wherein a huge tidal wave crashes over, submerging me. I have a deep-rooted fear of water bodies. When I was a child, my parents tried to get me to learn swimming but it didn't work. My coach pushed me into the deep end to 'remove my fear' but it had the opposite effect. When I decided to make a short, I knew it had to hinge on Aquaphobia because it is a fear I truly understand and live with everyday. I was also sure that I wanted Melvin [lead character] to overcome his fear; something I still haven't been able to do in my life. Although the film portrays a much milder version of my phobia, I hoped it would give me some sort of catharsis.
How does your creative process flow?
It is important to me to tell stories that resonate with me. Not necessarily ones that only stem from direct personal experience, but the fundamental core of that experience must be something that I deeply care about. Studying and subse- quently working in New York exposed me to so many different cultures and viewpoints. I had a very diverse set of class- mates and it was a very stimulating environment. I love to travel and have tried my best to expose myself to as much diversity as possible in cultures, life-experiences, and terrain. Inspiration can come from any source—an interesting char- acter, an exciting milieu, a unique location, a unique experi- ence... Once there is something that has caught my eye, I deep dive into that world. Create. Build. Destroy. rebuild. Write. rewrite. Write. rewrite. 'Writing is rewriting' is a mantra old but true.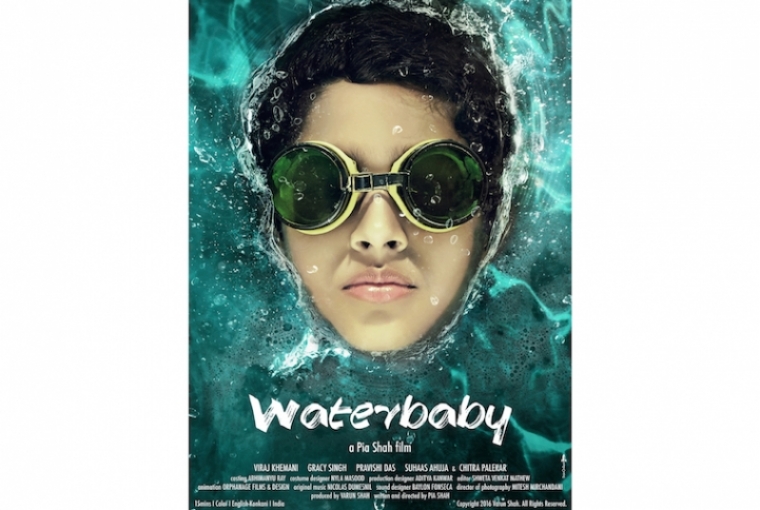 Do you think the format of short films is restricting as compared to features?
No. I think short films have an arc and language of their own. While I love writing for a longer format, I understand what it is to work with a short one and I really enjoyed the process. It is strangely liberating. No matter what format you're working with—short, TV episodic, web series, feature film... the story and the medium have to be in sync. Every medium has its own parameters and every story has its own distinct requirement. Sometimes a story might work better in the classic 90-120 minute feature format, other times in a shorter web series. Ideally, the story's arc, relevance and character growth would determine what format it is best suited for.
Tell me some stories from the sets about working with child actors.
Working with children as leads, especially with underwater sequences, was not easy. I have to say we were lucky to have found Viraj Khemani [Melvin] and Gracy Singh [Debby] thanks to our casting director Abhimanyu ray [Chakde India,Rocket Singh] and his wonderful team. For Melvin, I wanted a child who was fairly raw, hadn't acted before, looked vulnerable and was a great swimmer. Viraj had to fear water in the film, but in reality is a great swimmer and loves water! He is such a trooper! For the opening sequence coverage, he happily jumped off the diving board and into the deep pool 30 times! In reverse, the beautiful and soft Gracy Singh, who plays a great swimmer, isn't much of a swimmer at all but pulled it off so well! Waterbaby is a self-funded film and within the limited financial resources, my Producer Varun Shah and I had to pull off working with children, underwa- ter shoot sequences, multiple locations, a Mumbai shoot and a Goa outdoor, while keeping intact a specific visual style and production value. We were fortunate to have found part- ners among industry professionals like Cinematographer Mitesh Mirchandani [Neerja], Sound Designer Baylon Fonseca [Zindagi Na Milegi Na Dobara, Raaes], Production Designer Aditya Kanwar [Udaan, Lootera], Costume Designer Nyla Masood [Stanley Ka Dabba] and Editor Shweta Venkat [Gangs of Wasseypur, Newton] who came on board purely for their belief in the film and us.
How does the film represent your voice as a filmmaker?
I am a 'believer'. I believe in love, compassion and the mystical quality of life. This little film, in a very simple way stems from the same core—if you believe; everything you truly desire is within your reach.
What do you want the audience to take away from the film?
That if you take that 'leap of faith' with an honest belief towards your goal, every seemingly insurmountable mountain can be conquered.
What are your plans from here?
Our journey with Waterbaby has taken us to over 30 international festivals. 2018 brought with it a National Award — Best Debut Film of a Director and we are now gearing up forWaterbaby's digital release on a popular platform. I am also in development with my debut directorial feature, the script of which was a part of NFDC's National Script Lab and a semi-finalist at the Sundance International Screenwriters Lab 2017.

Text Hansika Lohani Mehtani