---
---
---
An outsider is anybody who doesn't feel they are at the centre of their own life.
Hari Kunzru
---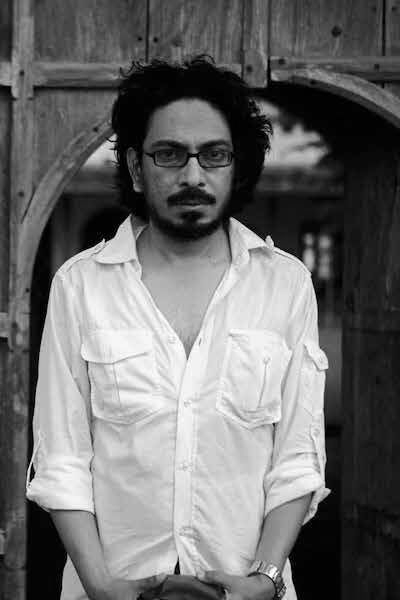 Short Take
Wiz Khalifa

Who do you make music for?
Anybody who thinks; who likes Bob Marley; who likes Willie Nelson; who likes Prince; who loves music and poetry.
Where did the name Wiz come from?
It came from the kids whom I hung out with. I was the youngest of all so they started calling me the young wiz.
You're covered in tattoos.
I started getting tattoos when I was, like, 16—that's when I got my first one. My mom actually took me to go get it. But even before I got my first tattoo, I knew that I wanted to be covered. I just plotted out what I felt and put it on my body to sort of tell my story.
---

India at La biennale di Venezia
Nandalal Bose, MF Husain, Atul Dodiya, Jitish Kallat, Rummana Hussain and GR Iranna are some of the artists at the India Pavilion.
---
---
pg. 19

Fashion

Retrospective

THE FASHION OF NOW: Miroslava Duma, Bandana Tewari, Manish Arora

pg. 33

Fashion

Forecast

Wajahat Rather, Shreya & Priyal Mewara, Viraj & Vishesh Khanna

pg. 45

Film

Talent

Ridham Janve: The Gold Laden Sheep

pg. 50

Design

Talent

Tanushree Shukla, Lijo John Mathew & Madhushitha Aravind, Malaika Carr

pg. 56

Inform

Umeed Mistry: The Man with Gills

pg. 58

Music

Talent

No Honey: Abhilasha, Keshav & Suyash

pg. 60

Art

Talent

Amshu Chukki: The Tour, Onomatopoeia & Other Works

pg. 72

Literature

Extract

The Unlikely Adventures of the Shergill Sisters by Balli Kaur Jaiswal

pg. 79

Film

Life's Realities

Three Identical Strangers by Tim Wardle

pg. 84

Film

Interview

Vasan Bala

pg. 86

3 Minutes

Jim Sarbh

pg. 90

Lifestyle

Travelogue

Narendra Bhawan Bikaner, Atlantis The Palm and Chambal.
---
Newsletter
Let the platform newsletter keep you up-to-date with all things art, fashion, lifestyle, design, film and music