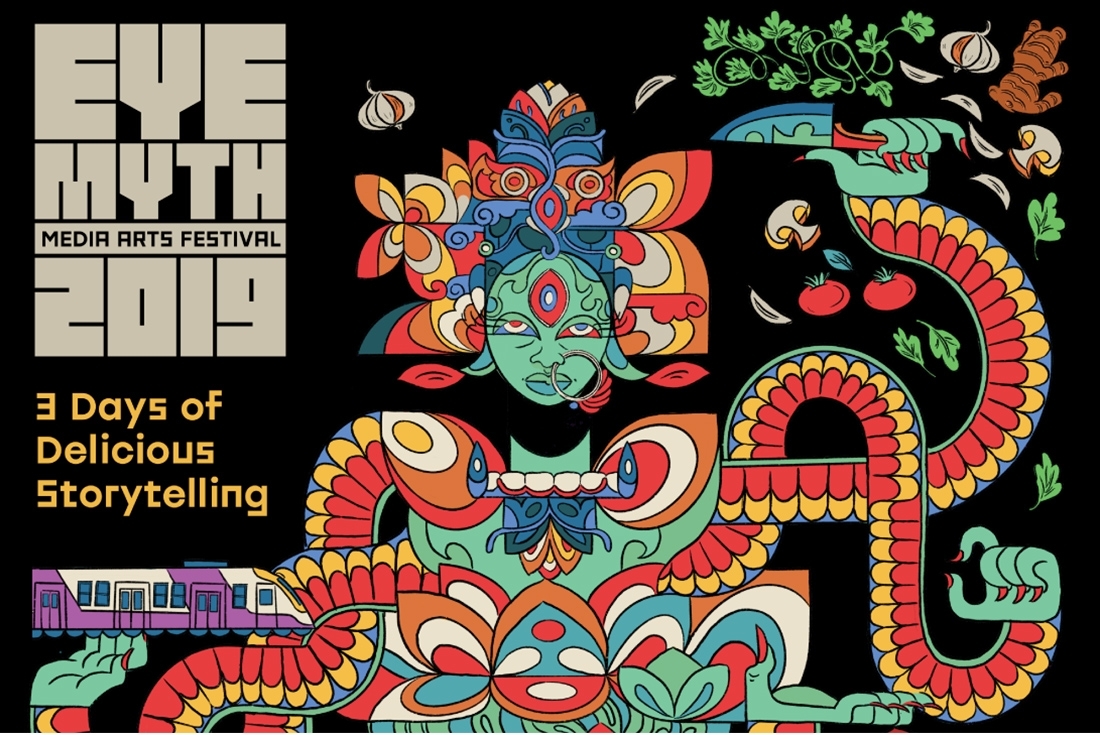 A new media festival is coming to Mumbai
EyeMyth, India's premier new media arts festival is back in Mumbai with its fifth edition. Unique in its intersection of global art, culture, and technology, EyeMyth is designed as a playground for the next generation of creators, bringing alive exciting forays into the future of immersive storytelling and new media expressions. We pick out the virtual reality and graphic design experiences that caught our eye. If you're in town, don't miss out on this one.

Mechbelief
Reimagining Indian mythology at the EyeMyth festival is Mechbelief. Juxtaposing distinct phases of Indian history within the field of science fiction, various concept artists will print the newer, more mechanical perspectives of our history onto postcards to be given to festival attendees. The audience will be able to engage with cultural history through the lens of automated visual media.
Blood Speaks: A Ritual of Exile
Does blood have a story to narrate? Artist and activist Poulomi Basu seems to believe it does. The transmedia artist uses the power of visual media to augment the voices of women who have been victims of systemic violence eternalized in the name of age-old customs and traditions. Blood Speaks, an amalgam of storytelling, photography, art and virtual reality is an experience that enables numerous women to tell their own tales of menstruation exile. The exile, a practice that is centred around the "impurity" of menstrual blood greatly hampers the development of young girls. During the exile women are often beaten, raped and abused resulting in gross violation of their human rights. Basu's project is not only a means of increasing awareness in the public sphere but also bringing about tangible social change.
Aravani Art Project
Lauded by UNESCO as part of their kindness campaign, the Aravani Art Project is a collective of women across the gender spectrum who work together attempting to create a safe space for trans women in the public sphere. The VR experience helmed by Meraki follows the tale of Purushi who moves through the varied living spaces of trans women and talks through the process of creating street art. The medium of virtual reality aids viewers in immersing themselves into the lives of these women as they battle the social stigma that surrounds their daily existence one mural at a time across different locations in the world.