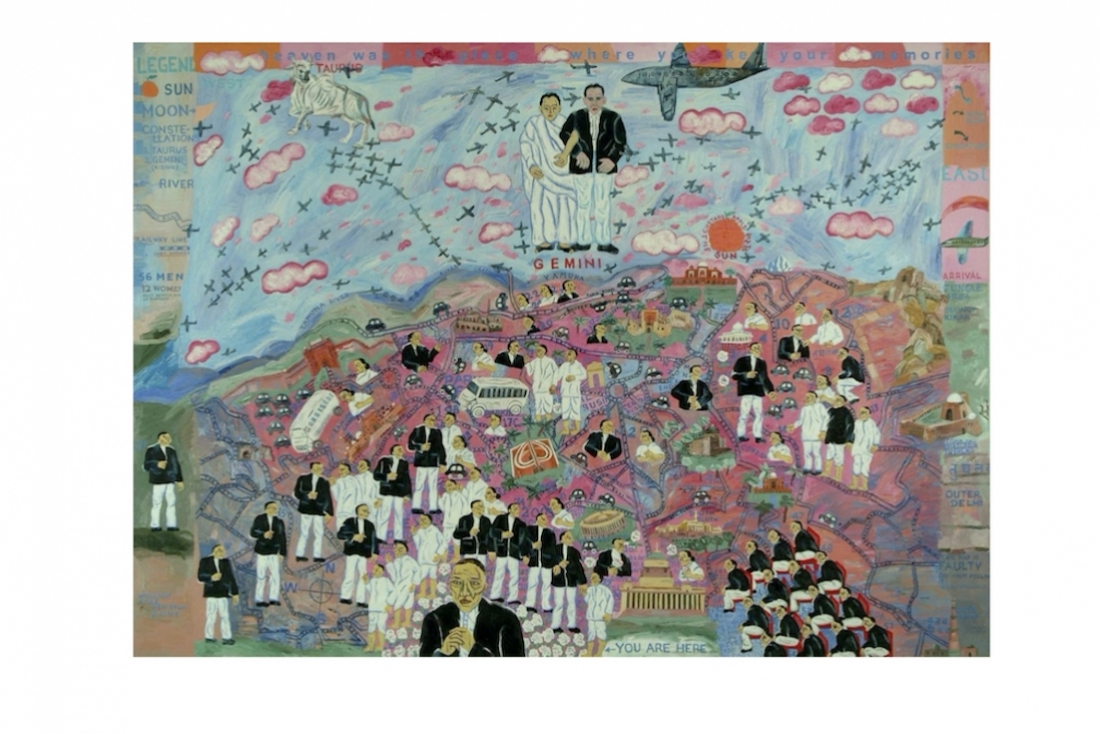 My Lollipop City by Arpita Singh
All Things Art: Roshini Vadehra
Vadehra Art Gallery was established in 1987 in New Delhi, at a time when modern Indian art was still considered exotic and its access limited to a privileged few. The gallery began with the vision to build an institution dedicated to Indian art, and to provide a professional platform for connecting artists with art lovers. It stands today as one of the oldest and highly respected art galleries in India, representing a roster of artists that spans over four generations. Modern masters like M.F. Husain, Ram Kumar, S.H. Raza, Tyeb Mehta and Akbar Padamsee, who were integral to the founding years of the gallery, find prime spot in the gallery's calendar, alongside subsequent generation of modernists like Arpita Singh, A Ramachandran, Gulammohammed Sheikh, Bhupen Khakhar, Rameshwar Broota, Paramjit Singh, Ganesh Pyne, Chameli Ramachandran, Anjolie Ela Menon and Mrinalini Mukherjee.

We connected with gallerist Roshini Vadehra, who shared some fun trivia with us about all things art -- from her first memory of art to her first art purchase.
First memory of being exposed to Art.
Husain! He was a permanent fixture during meals at home, summer holidays with parents, and always at the gallery!
One piece of art you would love to have close to you.
My Lollipop City
by Arpita Singh -- it is at my parent's house, so close enough to me!
Your first art purchase
.
Anju Dodiya's
Hug
-- still hanging in my bedroom today!
An artwork close to your heart that was gifted to you.
My engagement invitation by Arpita Singh and my wedding invitation by M.F. Husain -- forever precious and cherished by me.
An artist you would love to get to know over coffee?
Lucky enough to have coffee with most Indian artists, I think it would be Wolfgang Tillmans, whose work I recently acquired. Would love to have coffee with him!
L: Raspberries and Boot; R: Silver 180- both by Wolfgang Tillmans