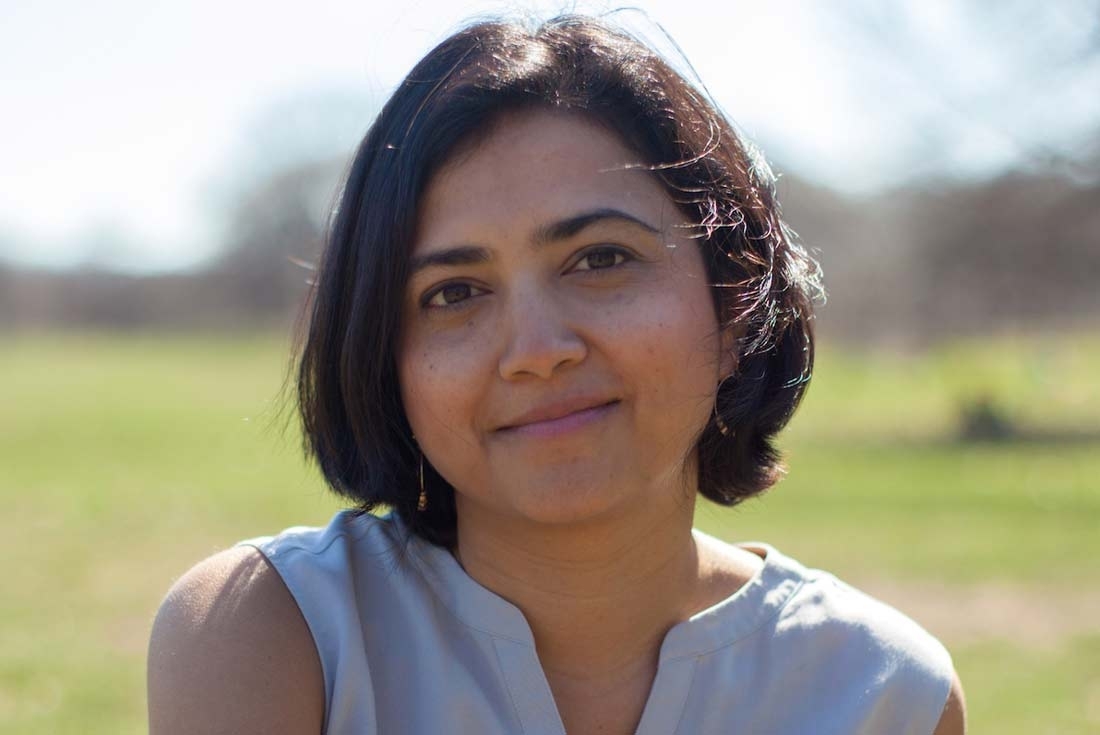 Ask the Sexpert
Filmmaker, Vaishali Sinha
We as a society are always looking to suppress any talk about Sex. It is believed to be dark, deep and mysterious, and conveniently categorised as taboo. How far should we go with it? What should be censored, if anything at all? What about the need for sound advice? The problems that stem out of the lack of sex education? It's funny, but the country that gave the world the Kama Sutra now needs a nonagenarian to teach young people about sex. And that is the subject of an important documentary of our times—Ask the Sexpert—directed by Vaishali Sinha.

Dr. Mahinder Watsa, now 93, has been giving sex advice since he was a little over 25. Starting with a Dear Doctor column in a woman's magazine, the questions that he answered were generally about diseases until different types of letters started to pour in, some from depressed women who were molested in remote areas—queries about hymens and virginity. He tried to explain it to them non-explicitly until he couldn't help but address the elephant in the room, and it was then that he decided to set off on a life-long mission. His aim was clear—to provide sex education, first through the Family Planning Association of India and later through his own organisation, the Council of Sex Education and Parenthood International.He has switched several publications in lieu of serving his mission, but the most successful is Ask the Sexpert, a witty and fun column run by Mumbai Mirror that he began at age 80.

The documentary trails his journey and in turn aims at starting a dialogue. You see him answering some weird questions that India throws at him. Most of the questions come from men but Dr. Watsa stresses on women's rights and also things that make sex wonderful. Such as when asked by a man as to how he can ascertain his fiancé's virginity before they get married, the doctor suggests him to not get married at all if these are his concerns. Another one asks him if pouring acidic lemon water on his wife's vagina [as acidic substances are used as birth controls] after intercourse is safe, to which the reply is, 'are you a vegetable vendor? As there is no other explanation to your weird idea. There try using a condom.' Dr. Mahinder Watsa is both relatable and funny, everything that a sex educationist should be. Filmmaker Vaishali is committed to creating work that shows the human stories behind complex, sometimes controversial matters. Her previous films, such as Made in Heaven [on surrogacy] and My Kashmir [about the plight of Kashmiris] go beyond sensation and drama to tell the truth loud and clear. Her early years were spent drifting from city to city in India in tow with her folks. Her father was in the Indian Air Force, so each posting was an adventure for Vaishali. She studied in Mumbai at Mithibai College before completing her higher studies from St. Xavier's. Ask the Sexpert has travelled the globe with a world premiere at Hot Docs, a European premiere at the Sheffield DocFest, and an Australian premiere at the Melbourne Film Festival. It recently had an Indian premiere at the Mumbai Film Festival [MAMI]. Vaishali spoke to me about her journey on the film.

How did you find your voice as a filmmaker?
I'm still finding my voice. It's a journey. I owe a lot to lived experiences, and the fact that I like asking questions. I've also always had a fiercely independent spirit, and that sees me through most things in life including story building and filmmaking. I think these are all important things although time consuming, but these help you find your voice.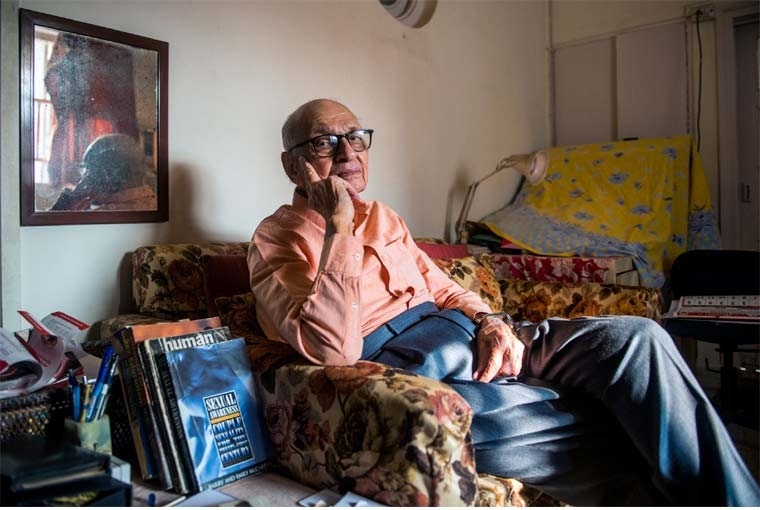 When was the first time you read the sex column by Dr. Watsa, and what inspired you to take his story to screen?
I came across the column in 2013, when I was doing research for a film on sex and sex education in urban India. I was looking for counsellors or sex educators when I came across Dr. Watsa's name. It was a surprise to find an open discussion in his column and immediately, the column and Dr. Watsa himself seemed like a great lens into a larger story. For the uninitiated, this column is the first thing many Mumbaikars wake up to along with their morning chai. The column had started a year after I had left for New York and so it was quite something to finally discover it. Ultimately, I was quite stoked to find Dr. Mahinder Watsa, the retired OBGYN and the sexologist, behind the column. Dr. Watsa is 93 years old now and brings with him a wealth of information. He has also been one of the leading figures in the field of sexuality in India, so there was much to find under the surface.

When you first approached Dr. Watsa with the idea, what was his reaction?
I received unprecedented access from Dr. Mahinder Watsa and others in the film. I gave Dr. Watsa a copy of my previous film which he liked, and I explained to him my ideas for this film. He considered everything and eventually agreed to become a subject. At the time, I was considering having more than one central character so he did not sign up early on thinking he was the prime subject! That developed over time. I filmed for four years, of which the last year and a half were spent editing. So the film was constantly in the process of coming together. I was fortunate enough to work with a stellar crew of editors like Myles Kane and Ashish Ravinran.
What was the biggest challenge in making this film?
A portrait film that is also a film about a larger social issue is both hard and an exciting challenge.

Did the funds come in easy?
There was a lot of grant writing and creating work samples to convince funders, but I was lucky to have some amazing funders, including the public media in the US. It's hugely encouraging to be supported for a sex positive film by public media which is essentially supported by American taxpayers.

Text Hansika Lohani Mehtani