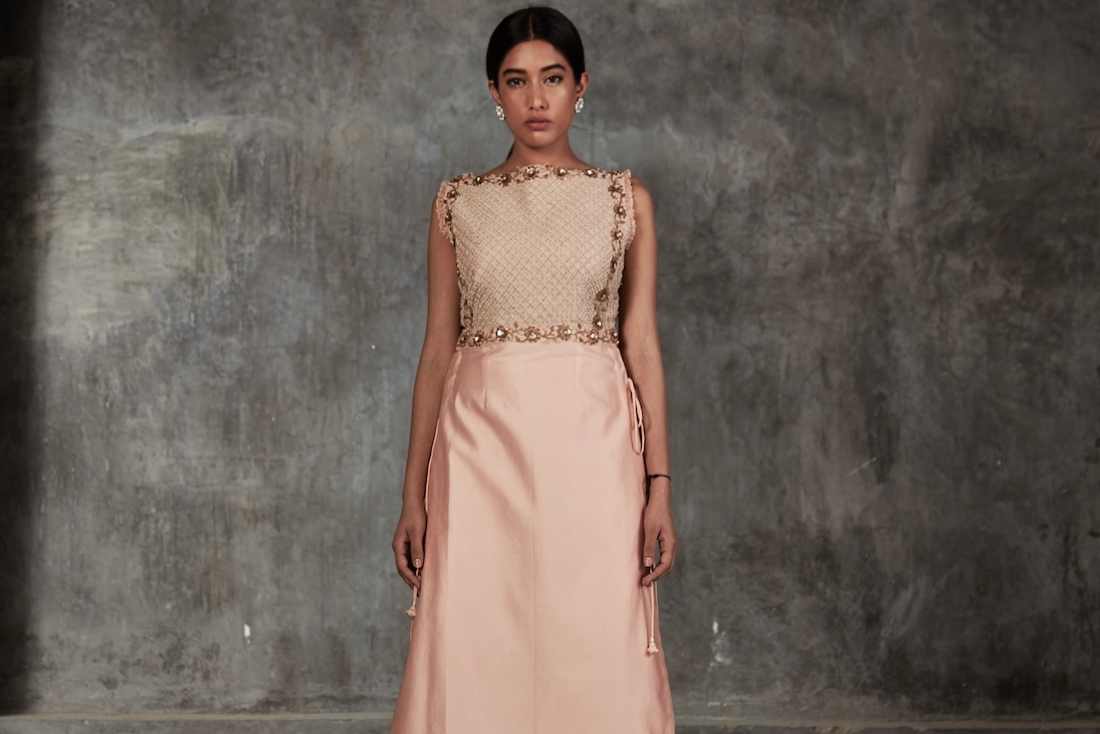 Legacy Forward
Akshita Bhanj Deo, Mayurbhanj Foundation
It was the cyclone Fani, which displaced millions of people in Orissa earlier this year, that changed Akshita Bhanj Deo's life forever. The 26-year-old royal had only returned from an education in New York when the sight of her people's suffering anchored her to a purpose that would lead to the restoration and development of one of the oldest civilisations in the world. The Mayurbhanj Dynasty dates back to the 8th century and is a treasure house of tribal art and craft. But Akshita, along with sister Mrinalika, has been working tirelessly to recreate it as a relevant and sustainable entrepreneurship model, the House of Mayurbhanj. One of the most striking projects of this initiative is The Belgadia Palace, a residency and a keeper of many secrets of the east. One of those is resilience – a district mired in environmental disaster and disease has only known to rise, and rise again with a spirit indomitable.
Excerpts from my conversation with Akshita.

What was the turning point for you?
It was a pivotal moment - I was sitting in a hospital room after cyclone Fani had passed. I was shocked to see that a woman who had just delivered a baby was lying on the floor. People were holding up drips. People who were operated lay on the floor; they were eating from the floor, with rats there. Women with ailments had come from districts miles away, and I learned that one of the women had got raped outside the hospital in the past. No one deserves that – it just got to a point where you could not overlook it. I remember growing up with a house helper who had 9 children – all of whom were named after death. Here, there is a folktale that if you name your children such, even death will be scared to take them away.
I think what's happening to tribal communities in India has just reached a breaking point where you are going to ask yourself at some point – were you on the right side of history?
How did you begin your journey in development?
At first I started research on the district, then it was evaluation and finally, execution – I knew that I didn't know anything. And the district had to teach me.

I conducted research on development indicators, went to government hospitals, went to government schools, where I studied rates of absenteeism due to rain or health indicators. When I went to the hospital there were 30 cases of premature delivery due to cyclone Fani. These women were not getting compensation because they had not died – but imagine the trauma and shock when your house has been blown away, you can't find your cattle and there are floods everywhere – and you are nine months pregnant.
I studied the architecture of administration and I tried to replicate that into an entrepreneurship model. The House of Mayurbhanj aims to be a sustainable model of development starting with The Belgadia Palace. If the Palace can sustain its power, energy, food, the water –there are 15 families who live here at present - then I can take this model to different districts and villages. I want to promote the arts and Belgadia is my canvas. For example, Kalyan Barik is a great contemporary artist who went out and then decided to come back to Mayurbhanj and engage with people. It is important to support talent coming out of here.
In addition, the Mayurbhanj Foundation is working in five sectors – health, education, livelihoods, arts and sports.
How do you carry out your interventions?
Development does not work in a vacuum. We collaborate with development experts and aganwadis. A small intervention we recently did was at the leprosy colony - it was funny because 80-year-old women were shy and giggling – no one had spoken to them about periods in all their lives!
For livelihoods, what I'm trying to do is to get in touch with design schools and design innovation but I do not want any tribal design changed. There has to be a strict code – people can't be coming and taking away ideas and selling them as their own.
As for tourism, when a guest comes here we do outreach and engagement with locals – it is like setting up an incubator of ideas where potential investors and creators can engage without the need for middlemen. We are also facilitating tourism courses, art awards and lessons and working towards restoration and bringing media attention back to these places. We work closely with INTACH and ASI to preserve history. Haripur is an important historical place and Khicching is older than Konark – these need to be preserved for future generations. A lot of people thing luxury is created but luxury is also age-old craftsmanship that is priceless and cannot be recreated.
One of the other things closest to my heart is sports – the aim is to take the best of football and rugby talent out and we are involved with the associations in order to achieve that. There have been many programs and more is coming up in the future.
What is the role of royalty today?
The main role of royalty now is not fighting empires and kingdoms, but it is fighting to stay relevant.
Today, royal families and any organization or institution has to think of themselves as an entrepreneurship model. So, I started thinking of Mayurbhanj as a startup. I started thinking of it in two terms – one, how is it sustainable and two, what is the problem it is solving. What was happening with my family in the past was that we were just conveners – we sat all the stakeholders down to discuss how to solve a problem – that's what the Durbar hall is meant to be. Today, that narrative needs to be adapted to the modern context. We owe it to our land to bring about change.
Text Soumya Mukerji