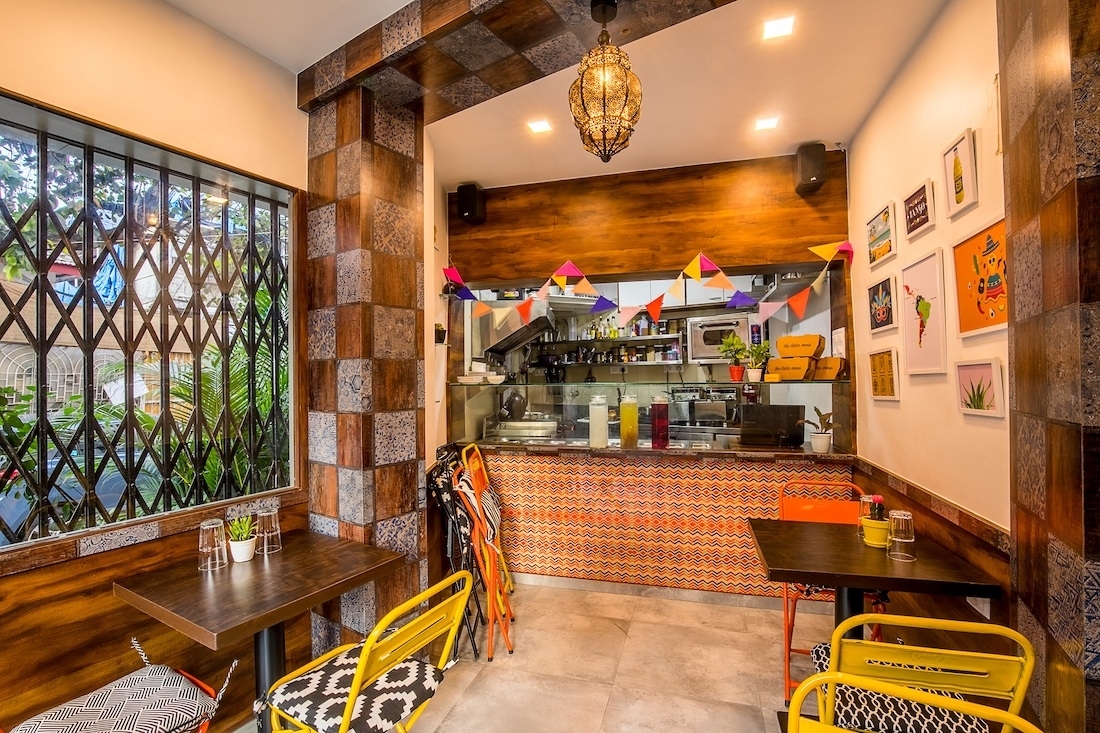 Salsa in the City
Latin Mess
Pali Hill in Bombay, with all its hustle bustle and enormous string of restaurants, has just witnessed the launch of Latin Mess, an open-kitchen micro restaurant which creates an illusion of the snack shops in South America, and brings together some very authentic flavours from Argentina, Colombia, Mexico, Peru and Brazil.
This Latin-American restaurant curates dishes from all over South America, such as Arepas - Colombian corn burgers, Empanadas - Argentinian puff pastry along with Yuca fries, Tostones and Plantain chips.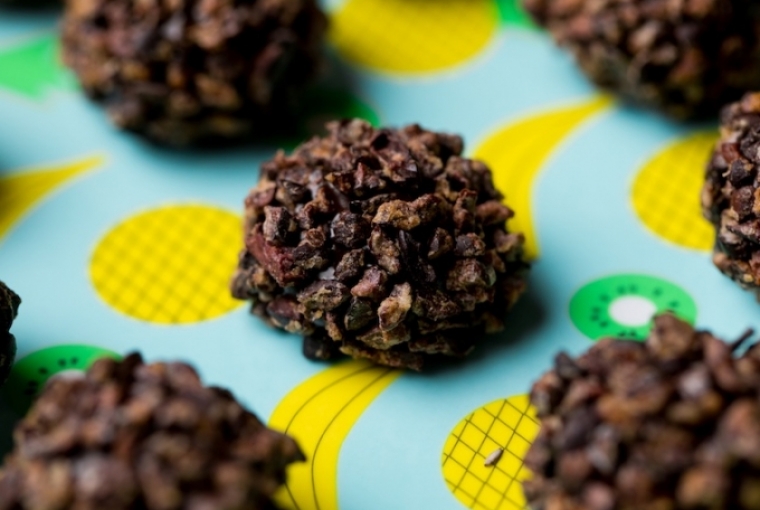 Ujwala Bhat, the brain behind Latin Mess, came up with the idea while traveling to multiple countries in Latin America while being dejected by her previous finance job. "The idea is to break the image that Latin American food is just Mexican food. With Latin Mess, we want to showcase the cultural diversity with a bright and modern aesthetic with limited yet popular dishes preferred by the Latinas," she says.
The restaurant is bright and welcoming, mostly painted in yellow, orange and dark wood. Ujwala creates a personal touch since every corner narrates a tale of her time in the continent. The art collection inside the micro restaurant includes distinct Latin memorabilia such as the Agave plant during her Mezcal making sessions, the nostalgia for Dia De Los Muertos in Mexico, the saccharine Inca Cola from Peru and the carnival time in Brazil.
L-R: Hibiscus Iced Tea, Yuca Fries
We ordered their Hibiscus Iced Tea and tried all their traditional dips such as the Salsa De Mani, hot Hogao packed with tomatoes and Arbol chillies, Salsa Jalapenos and Chimichurri and Guacamole. We also created our own happy ending with the local dessert Brigadeiros which are truffles made with valrhona chocolate, condensed milk, caramelized cocoa nibs. Delicious!
Text Priyanshi Jain