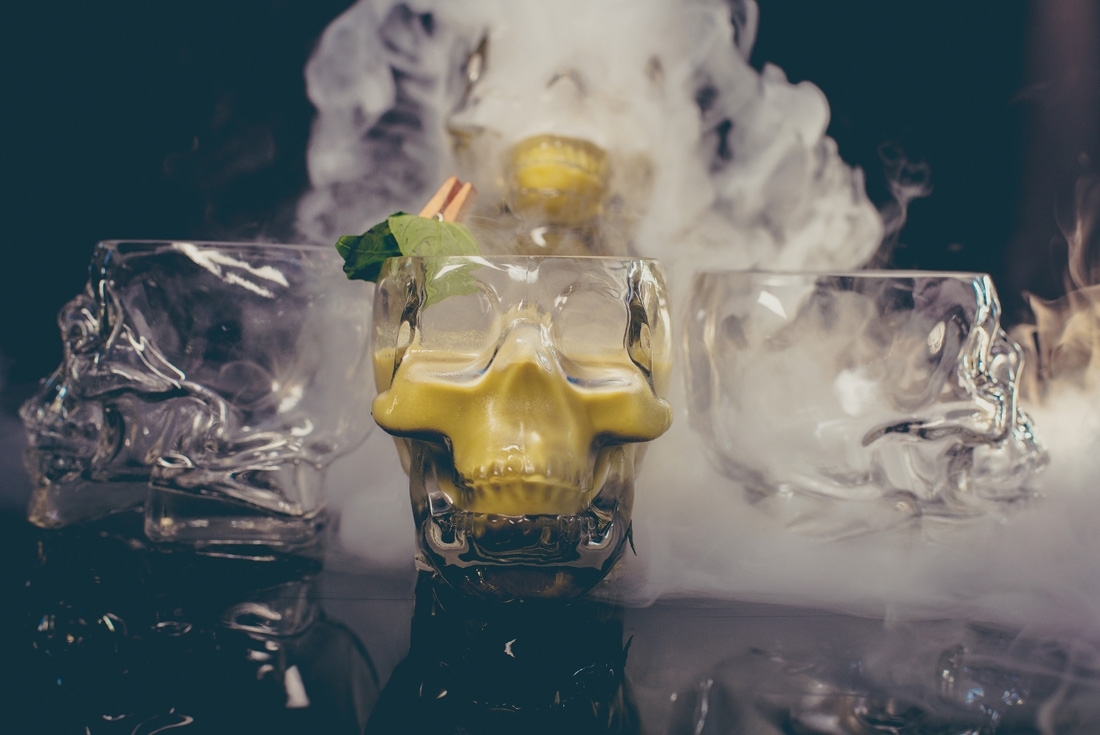 This summer, we bring to you the freshest watering holes that are making an unusual statement with poison you've never heard of.

MasalaBar
Mumbai

MasalaBar, Zorawar Kalra's newest offering in Mumbai, recreates a laboratory experience. The candle-lit-only space uses locally sourced all-organic beeswax candles as it whips up 'craft cocktails'. 'The stuff that we use to make our cocktails will be straight out of a lab. It's a science lab and a bar. Every cocktail will come with food that matches it,' sums up Kalra. Each cocktail has a story to tell, and comes with a docket that tells you what the team was thinking when they created the drink. Reminiscent of all things Indian, the cocktail lab conjures Bollywood Bhang—a vodka spiked Thandai accompanied by a smoking pipe with fresh basil leaves—along with Great Hornby's Cloud, a whisky-based cocktail spiced with smoked cinnamon. The skull and cannon ball glasses surely add an innovative touch. Malabar Point features vodka and an apple chamomile reduction finished with a thyme foam and a gin-based Mumbai Matinee adds playful fruity flavors. A tapas-style menu means only small bites that brings together carbon bhaaji and carbon pao, crisp calamari rings with ponzu chill chutney and ghee roast scallops with beet mash and vadi grits. With a menu that beautifully marries drinks with the bites, Zorawar Kalra makes sure that his first bar is not one that you should easily forget.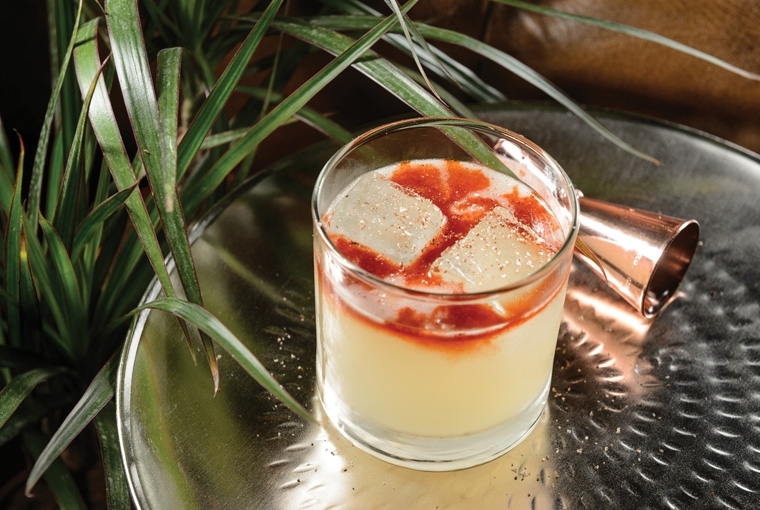 A drink at Solomon & Kuff
Solomon & Kuff
New York

Harlem's most notable mixologist Karl Franz opened up a Caribbean style bar in New York, after his successful venture with 67 Orange Street. A bar and 'rum hall', Solomon & Kuff boasts of over a 100 international rums spanning authentic Caribbean rums, Agricole rums, Cachacas and American rums along with innovative cocktails and craft beers on tap. The name nods to the bar's principle spirit: an African slave named Venture Smith was purchased for four barrels of rums and years later bought freedom for himself and his two sons, Solomon and Kuff. A curated bar menu features seven cocktails created by Karl Franz, most of which has a splash of the aged rums and their craft beers. Stunners from the bar menu are Re-Fashioned that clubs Jamaica's Appleton Estate Reserve rum with spiced apple bitters and S&K Darn-N-Stormy brings together dark rum and a Jamaican rum with house-made ginger beer infused with turmeric and Scotch bonnet pepper. Just when you think they are all about the drinks chef Christopher Faulkner whips up a shrimp and yam sauce with steamy yucca fries dipped in a green chili aoli and a fiery jerked Japanese eggplant with kabocha squash. Tapping into pan-Caribbean flavors, the small plates has headliners like cauliflower and sailfish fritters and fish and lemon crisps. If you're in New York this month, head over to Solomon & Kuff for a slice of West Indies at the heart of West Harlem.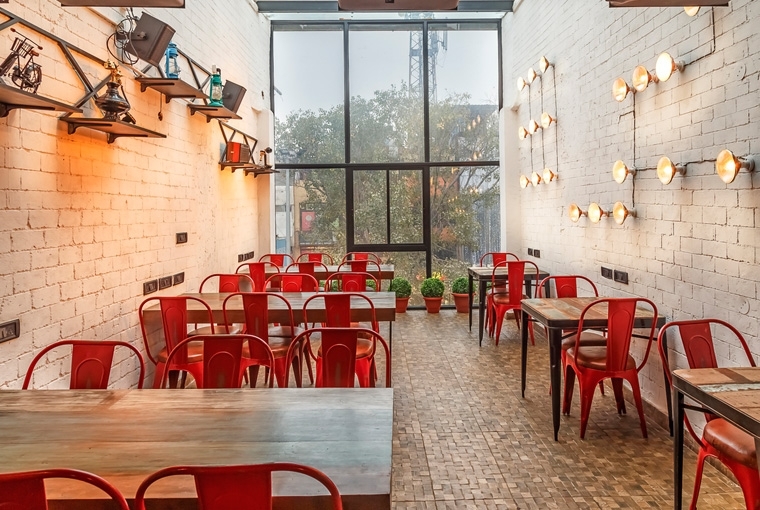 The Jugaad Bar
Delhi

The Jugaad Bar at Defence Colony makes sure that its concept is graphically translated to its decor. From door handles made out of spoons, chandeliers made out of recycled beer bottles and bicycle tires, to tiles and old vinyls being used as serving plates—this might just be the quirkiest place around town. A cafe in the morning that doubles up as a bar in the evening, the space transitions and shifts by the need of the hour. According to the owners Aryan Singh and Vani Vats, there's jugaad for everyone out here! Move over Screwdrivers and Cosmopolitans with their Sharabi Nariyal and Risky-Whisky. Aam panna and coconut with a splash of vodka comes together as Khatti-Mithi, and Shikanji with vodka is called Nimbu-Masala. Add some munch to the sips with Baba ki Potli—fried mutton dumplings with tamarind sauce—and their signature Poori Snacker with Mushroom that serves a bite-sized poori topped with a mushroom sabzi on a mini clay plate seated atop a corn husk. So the next time you think eclectic and Indian, think of The Jugaad Bar.


Edited by Ritupriya Basu