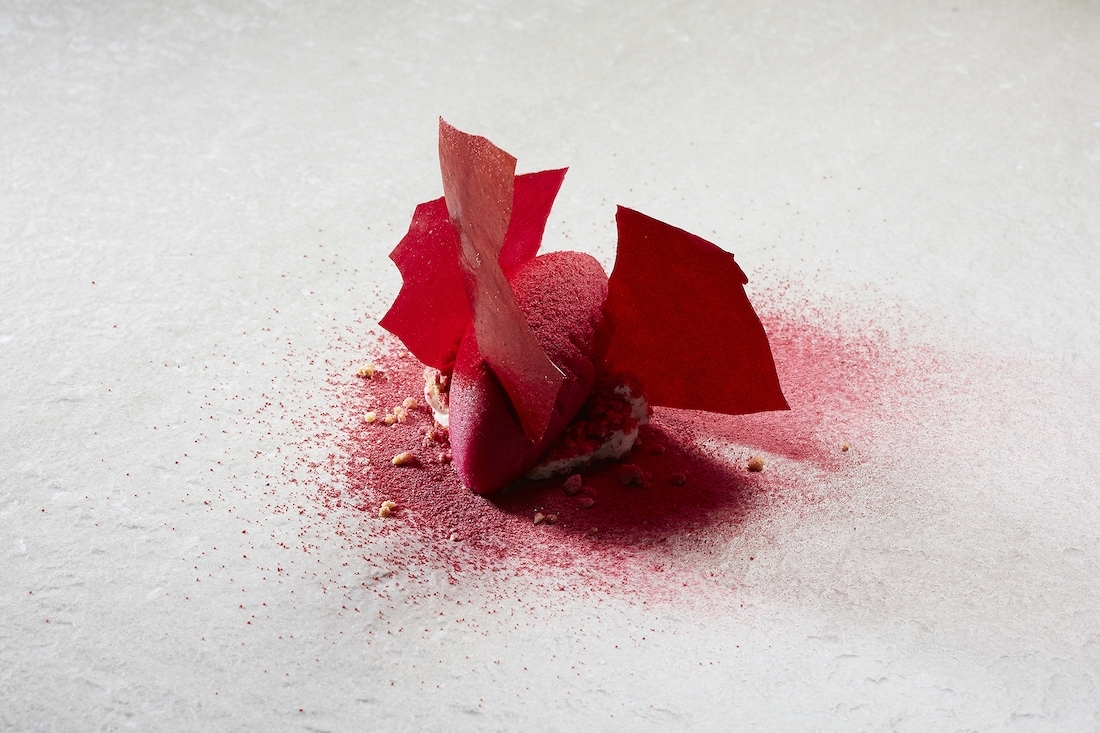 Food is one of the most joyous celebrations of human spirit and creativity. All across the world, food trends and culinary innovation has seen unimaginable inventiveness. Food is no longer just a meal on a plate, its an experience and very few places in India have managed to create an absolutely divine food experience like Table Stories does. A collaboration between FoodInk Expeditions and Roseate Hotels & Resorts, Table Stories is a bespoke dining concept that features Chefs from all over the world, telling their stories through their dishes. These pop-ups are centred on a common philosophy: stellar menu from a top-level chef, immaculate service and a shared experience from one table to the next. With a rising trend of experiential dining that focuses on a deeper connection with consumers, the prime idea of Table Stories is for the diners to enjoy meaningful interactions with world-renowned chefs, immersing them in the entire storytelling of the culinary experience. This week we had the opportunity to embark on the journey that Nadodi, one of the greatest South Indian restaurants in the world, had planned for us!
Sricharan Venkatesh, the Head Chef of Nadodi Kuala Lumpur, indulged us in an eight course menu alongside outstandingly innovative cocktails. 'Food was always a part of my life. I grew up in a household where my mother and father were both working. So, whenever my mom wasn't around or wasn't able to cook, I would manage making my own meals and after school I was sure that I wanted my own place and freedom to create and design my own dishes,' told us Sricharan, whose travels across the world, especially his experiences with South Indian food, culminated into the divine dining experience at Table Stories, aptly titled as 'Diary of a Nomad'. Our night began with the first course called the Nadodi Trio. A creative interpretation of Nasi Lemak — a beautiful combination of rice cooked in coconut milk and pandan leaf, is a staple in Malaysia — Mushroom Chettinad and Dal Makhani Choux Pastry. We were in absolute love with the Mushroom Chettinad and if it were upto us, we would have easily finished a big bowl of it!
The next course was a unique take on three Street Staples, Dosa Sambhar and Chutney, Fish Rava Fry and Kola Urundai. 'This course is my way of introducing everyone to the illustrious southern region of India. Growing up as a Tamil Brahmin boy in Chennai, life was incomplete without Dosa. My version is made with my Amma's special Sambhar recipe and comes with some coconut chutney. Now from the coast of Chennai, in the quaint town of Manipal where I came across several fish dishes, the Rava Fry stood tall amongst all of them. Finally from the magnificent town of Madurai I learned to make the Kola Urundai,' told us Sricharan. The course was certainly like a South Indian sojourn and the bite size experience of eating a Dosa with Sambhar and Chutney was simply incredible. The third course, titled Memories and inspired by the Malayali roots of the chef was a delectable meal that included Avial and Maanga Inji, Puttu and Scarmoza filled Panniyaram dumpling. We would have to say that the next course was one of our favourites from the day! Titled Red Kari, the dish was simply beetroot done four ways with coconut and peanut but the complexity of textures and flavours was sensational!
We would be remiss if we didn't take a small detour from our food adventure here and eulogise the astounding cocktails we had alongside. The three cocktails on the menu presented by Nadodi were, Distilled Rasam, Smoked Salmon and Tamarind & Tea. The Distilled Rasam, made from Rasam distillate vodka and fermented tomato cordial, topped with warm Rasam foam has to be one of the greatest cocktails we've tasted by far. The balance of flavours and spices in all the drinks was astonishing and little touches of rice crackers and even a fake pebble in the Smoked Salmon drink to create the environment of a lake through a drink was simply spectacular. Coming back to the fifth course which was Sodhi and King Crab. 'My nomadic approach to cooking really flourishes in this dish. We bring a classic Sri Lankan curry, Sodhi, served in a glass, inspired by chawanmushi, a Japanese dish and pair it with the Alaskan King Crab and garnish it with Truffle,' told us Sricharan whose dish was truly the perfect harmony in a plate. Followed by the soul satisfying next course, a Humble Broth, simple yet beautiful Kozhi Rasma with chicken noodles and red quinoa. The next course was yet again, one of absolute favourites. Delicately prepared and cooked fillet of Red Snapper with lemon and Comte sauce along with some black garlic truly transported our tastebuds to the food haven that Table Stories promises. The last two courses, first a short grain mutton biryani with Salna and pineapple raita, followed by a gorgeous dessert made from a Pradhaman ice cream, sweet dumpling called Kozakhattai, banana syrup, semi chocolate and paklova, had us sitting in our chairs, satisfied and smiling, in a state of food harmony we've never experienced before.
For more information about Table Stories: https://tablestories.in/ .
For all reservations please call: 91 9873733770