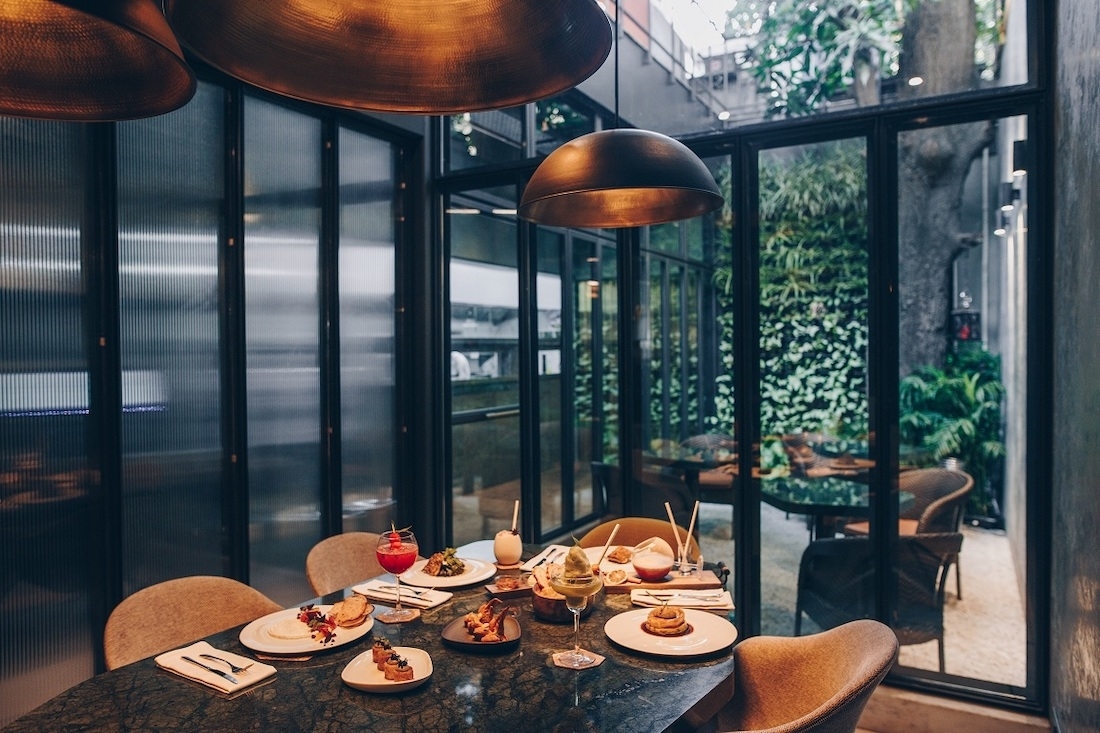 There's just something about Sunday brunches, you go to bed thinking about it and you wake up in the morning pondering on about the delicacies you'd like to feast on. Before you even know it the very idea of a Sunday brunch makes you feel gluttonous. That's how I spent a recent Sunday: thinking about good food and consuming even better food.
Nestled in the heart of Delhi, just a stone's throw away from the iconic Lodhi Art District is Tres. After a few unfortunate hits and misses I finally made it to try their new menu specially curated for the chilly winter in the capital city. As I entered I was greeted with cosy interiors reminiscent of the serenity that surrounds the neighbourhood, one that is enveloped in the country's colonial history. Choosing to sit outdoors in their Instagram worthy setup made perfect sense on a bright sunny day with clear blue skies. My first course began with the truly sumptuous wild mushroom mascarpone croquettes, with my love for all things mushroom they were an absolute win for the taste buds. What followed were the quick tossed king prawns with radish cucumber salad and lime-chill drizzle. With how mouth-watering the prawns looked, it is suffice to say that was enough for me to get rid of my newly turned vegetarian label. Served with the food was a side of tremendous hospitality as the server constantly kept refilling my glass of warm water to cater to my sore throat and stuffy nose.
The Tres kitchens are helmed by culinary mavericks Chef Julia Carmen Desa, a firm favourite amongst the Delhi's crowd for her culinary prowess and Chef Jatin Mallick, who has a global outlook towards food, it was only natural to expect the main course to be as indulgent as the hors d'oeuvre. I opted for the asparagus and kale risotto which was succeeded by the morrel, shitake and cep risotto. The truffle oil in the mushroom risotto tasted truly decadent and the freshness of the kale risotto couldn't be missed. As my friend and I found ourselves in a food coma we thought it would only make sense to give the desert a miss.
I wondered though would a Sunday brunch ever be complete without just the right amount of sweetness as a parting gift. Well absolutely not, so we settled for the classic tiramisu to satisfy my sweet tooth. The absolute sinfulness of the mascarpone mousse and the kahlua jelly are definitely not to be missed out on folks! The unprecedented skills of the entire team at Tres certainly enhanced our dining experience and made me fall in love with the entire experience. I definitely recommend our readers to not miss out on this gastronomical experience!