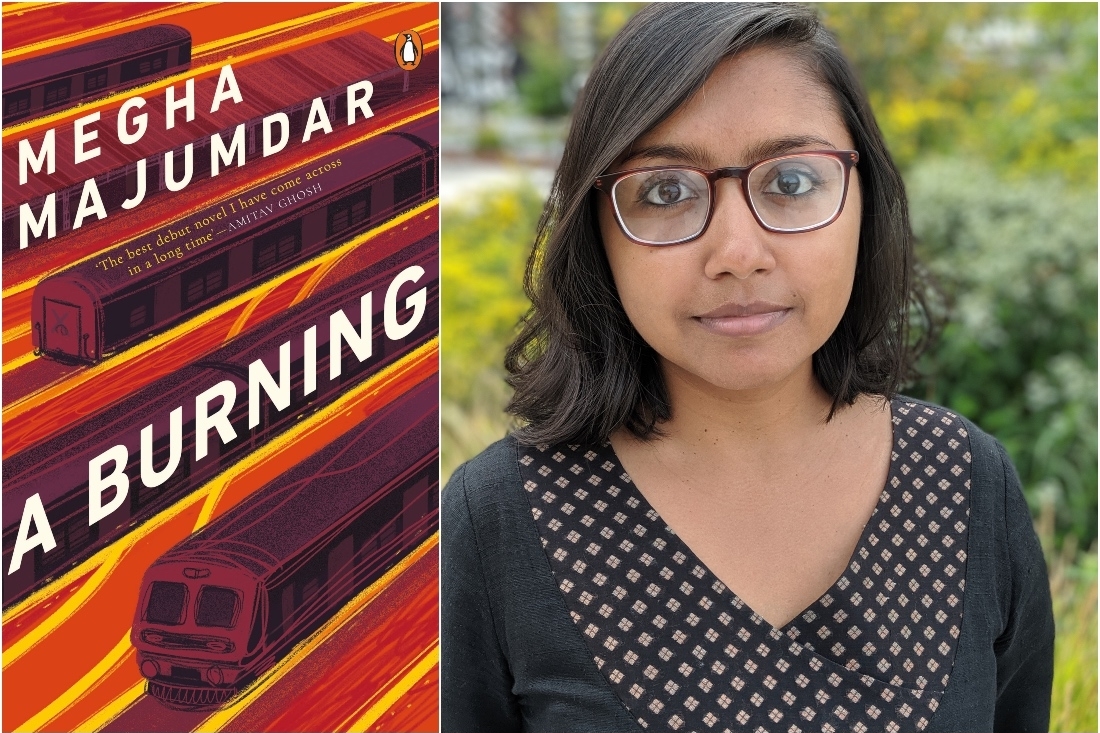 Photography: Michal Labik
A Burning: Megha Majumdar
Jivan is a Muslim girl from the slums, determined to move up in life, who is accused of executing a terrorist attack on a train because of a careless comment on Facebook. PT Sir is an opportunistic gym teacher who hitches his aspirations to a right-wing political party, and finds that his own ascent becomes linked to Jivan's fall. Lovely — an irresistible outcast whose exuberant voice and dreams of glory fill the novel with warmth and hope and humour — has the alibi that can set Jivan free, but it will cost her everything she holds dear.
Not short of an epic novel, Megha Majumdar's debut book, A Burning, shrewdly captures the hopefulness and the horrors of living in the age of digital urbanisation. The book revolves around three unforgettable characters, who seek to rise — to the middle class, to political power, to fame in the movies — and find their lives entangled in the wake of a catastrophe in contemporary India. Megha, who has had a long lasting relationship with literature — currently working as an editor at Catapult — is an enthralling new literary voice. Her book is extraordinary and urgent. We present an exclusive excerpt from our conversation with the author about her relationship with the written word and her new book, which is set to release this month and is one of the most anticipated debuts of the year.
What inspired your debut book, A Burning?
I wanted to write about the dangerous turn toward right wing politics and extreme nationalism that we see in countries around the world today. And I wanted to write about how individuals—people with loves and dreams and ambitions—survive that turn.
Could you tell us a little bit about your writing process and the kind of research you did while writing this book?
Much of the book was about engaging the textures and humour and intelligence that I know so well from growing up in India. So a lot of it felt very personal, very intimate. I did some reading and watched some documentary videos for some parts. I studied social anthropology, and love ethnographies, so I turned to ethnographic work done by Gayatri Reddy and Vaibhav Saria.
There are three main characters around whom the book revolves, all of them very different from each other yet interconnected. How did you find or create these characters?
I wanted to write about a person who works very hard but is defeated by the system, a person who is marginalised in complex ways but still dreams big and aims high, and a person who, in a society with huge power differentials, is tempted by a taste of a little power. I think once I knew what moved me and what I wanted to explore, the characters came quite quickly.

To read the entire interview, buy a copy of our Print Issue of June - September 2020, now available on our App and Magzter.
Text Nidhi Verma