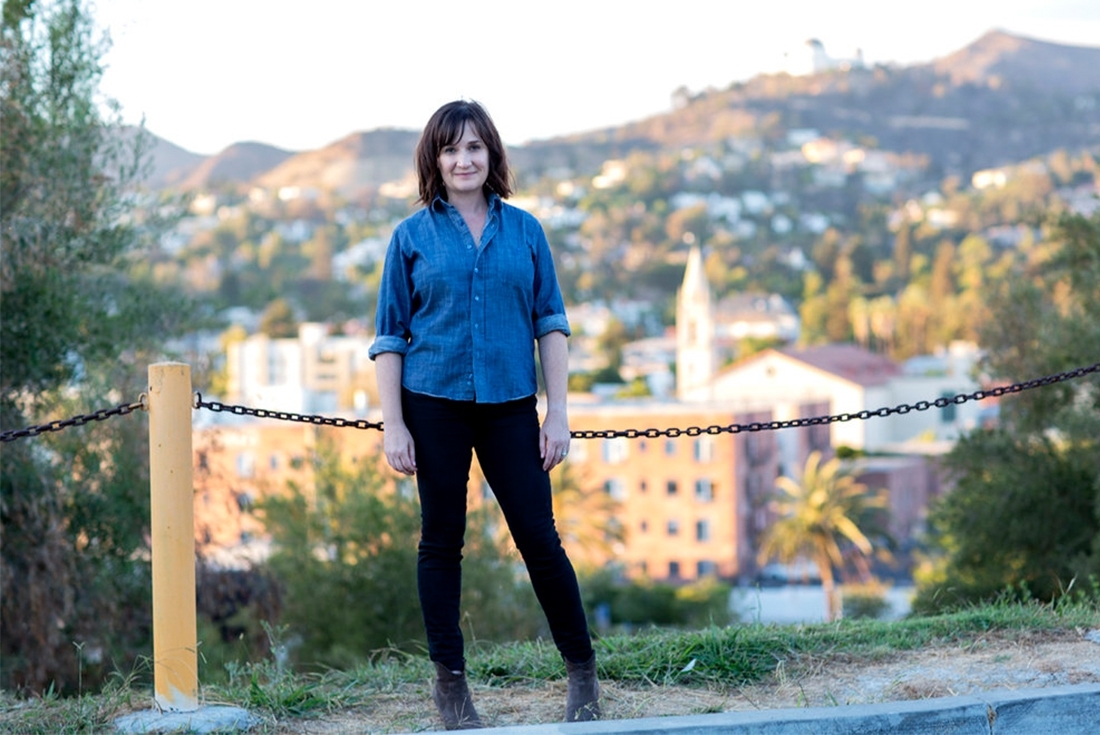 Some stories seem so obvious, so universal, and yet a few dare to tell them straight. Doree Shafrir is one such storyteller. The American author and Buzzfeed journalist dives into the most pulsating powerhouse of this generation—the startup—and digs out everything beyond the glamour, exuberant energy and the popular promise of the post-millenial setup. What's being lost at the cost of the big dreams being built? Why are women the major sufferers in startup relationships and is this only a new world with a very old, gender-biased foundation? Her debut novel, Startup, tells this seamless new story that is shaping the world, creating a new word order with a shared human relevance no matter what part of the world you live in. Our latest Literature issue in print features this powerful voice and piece of work. Excerpts.
THE JOURNEY
I guess I've always been a writer. Even as a kid I was making up my stories and writing my "books", but then I got more and more interested in journalism. I started keeping a journal when I was seven, it was around then that my mother would publish my writing. I've been working in journalism since 2003, and I didn't really ever think of myself as a fiction writer.

THE DEBUT
The book happened while I was at Buzzfeed, which is a startup, or at least thinks of itself as a startup. In 2014, there were a couple of things that happened: one is that a startup employee from Kleiner sued her former firm for sexual harassment and I remember thinking, she didn't behave perfectly as she had an affair, but the repercussions for doing that for women are so much greater than for men, and that really stuck with me. Then, one of the co-founders of Tinder was involved and these two cases were close together. I was like ugh, what is going on in startups and this new world?
I think what I want people to take away from the book is that I would like them to think about the ways that men and women interact in this environment and the way you are sometimes being disruptive. Men should be more aware of the ways in which they interact with women and the ways they perhaps subconsciously create an all-boys club at work. I've experienced that at many of the places I've worked. Of course, I didn't really want to totally condemn startups. I don't think that tech or startups are bad...I think they've done a lot of good and they've changed people's lives. But I think there is a danger in thinking that you are always changing people's lives for the better. Because you've to think, whose lives you are changing for the better? The people who are founding these startups, their lives are very different from the lives of those that they are supposedly changing. I think they've lost part of that perspective. In this novel, I wanted to prove a complicated picture of startups, the way it is.
"I don't think startups are bad…I think they've done a lot of good and they've changed people's lives. But I think there is a danger in thinking that you are always changing people's lives for the better."
"In journalism, when you're writing a story you usually know how it ends; you have a beginning and end when you start to write a story. With the book, it was hard because I had the story and I had the characters but I didn't really know how to get them from point A to point B."
THE PROCESS
I found it very liberating because you're making up the story, you're in control of the story, you are in control of the characters, I could have this character saying something different or go somewhere else or have a crush on someone else and it sounds very simple, but for someone who has been a journalist for so long, that felt very liberating. When you are a journalist, you can't just decide that your source is going to say something else. I spent so many years being so careful about that, really trying to like actually represent people, quote them accurately, that the idea that I could come up with all of it on my own was really exciting! But after a while, the nice thing about journalism is that when you're writing a story, you usually know how it ends. With the book, it was hard because I had the story and I had the characters but I didn't really know how to get them from point A to point B.

THE FUTURE
I'm working on a couple of ideas for my next book, another novel.


Text Soumya Mukerji