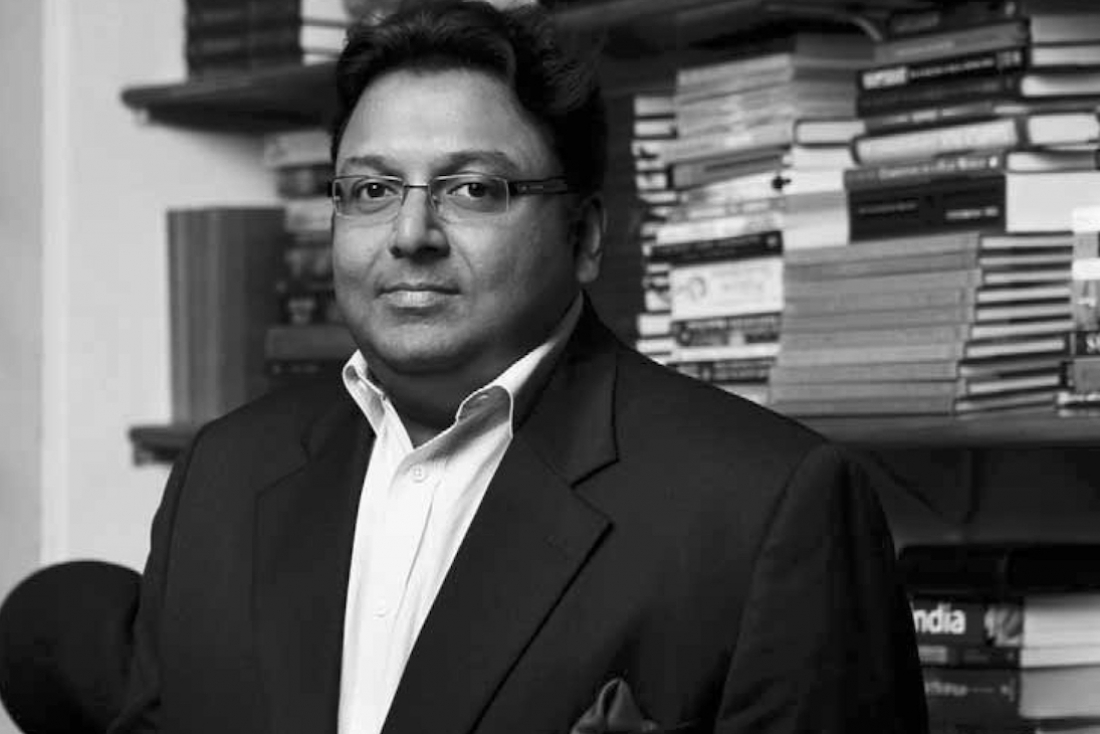 From The Archive: Ashwin Sanghi
We revisit our interview with the author who has recently released his new book, The Vault of Vishnu.
What genre do you categorise yourself under and how did you end up there?
Historical mysteries and thrillers are my core competence, but it's quite possible that I may choose to explore subjects that are outside this genre at a later stage. In 2004, I was going through a difficult patch at work – none of my decisions seemed to be working out and my wife suggested that I should calm my mind by writing. I had just visited the Rozabal Shrine in Srinagar and was obsessed with it to the point that I read 38 books on the subject during the 12 months that followed. I started writing a story idea on my laptop and a week later I had over ten thousand words. Even though the struggle to get established as a writer was yet to come, I knew that writing would not simply be a hobby, but would evolve into a parallel career.
Tell us a little about your evolution as a writer.
I started working in my family business when I was just 16. I was the youngest member of my MBA class at Yale, and I graduated from business school at age 23. By the time I was 35, I had reached a plateau in my business life and desperately needed a creative outlet. I had always been a voracious reader thanks to my grandfather who would send me one book each week to read, but never in my wildest dreams had I imagined that I had the makings of a storyteller in me. My grandfather always used to say that being successful at business will help feed one's family, but one must always remember to also do something that feeds one's soul. Writing turned out to be that one thing. William Somerset Maugham famously said, 'There are three rules for writing a novel – unfortunately no one knows what they are.' That was my situation when I sat down to write The Rozabal Line. I didn't have any rules or guidelines in front of me. When I completed the novel and started my search for a publisher in 2006, there were hardly any publishers who were interested in Indian commercial fiction and I was turned down repeatedly. It forced me to self-publish. It also forced me to edit and polish repeatedly until I was able to find a publisher. Today as a bestselling author I genuinely believe that those experiences helped in making me a better writer.
Why did you decide to go with a pseudonym for your first novel?
The decision to use a pen name was nothing more than a desire to compartmentalise my life so that my entrepreneurial dimension would remain distinct and separate from my literary one. However, I had not thought about an appropriate pseudonym to use until I actually completed my first novel. There's an abundance of anagrams in my first novel and the idea struck me – why not use an anagram of my real name as a pseudonym? Hence my first novel was written under the name Shawn Haigins, a perfect anagram of my real name Ashwin Sanghi. When Tata-Westland decided to publish the novel in India, they insisted that it had to be published under my real name given the fact that the novel in question involved a sensitive subject. Thereafter, I stuck to my real name.
Is there a message in your books that you would like the readers to grasp?
It was Edmund Burke who said, 'Those who don't know history are destined to repeat it.' I find that when I observe current events around me, I instinctively correlate these with events that happened in the past. History inevitably repeats itself – one simply needs to observe the patterns. This pattern that is central to my fiction is what interests me, not the history in itself.
What's next?
I'm burning the midnight oil trying to get my third novel completed – a historical thriller with a business twist. Insha'allah, if all goes well, I should have it out by the end of this year.

Our conversation with Ashwin Sanghi was first published in the Literature Issue of 2012. This article is part of the From the Archive series where we revisit relevant articles from our substantial article archive.

Text Shruti Kapur Malhotra