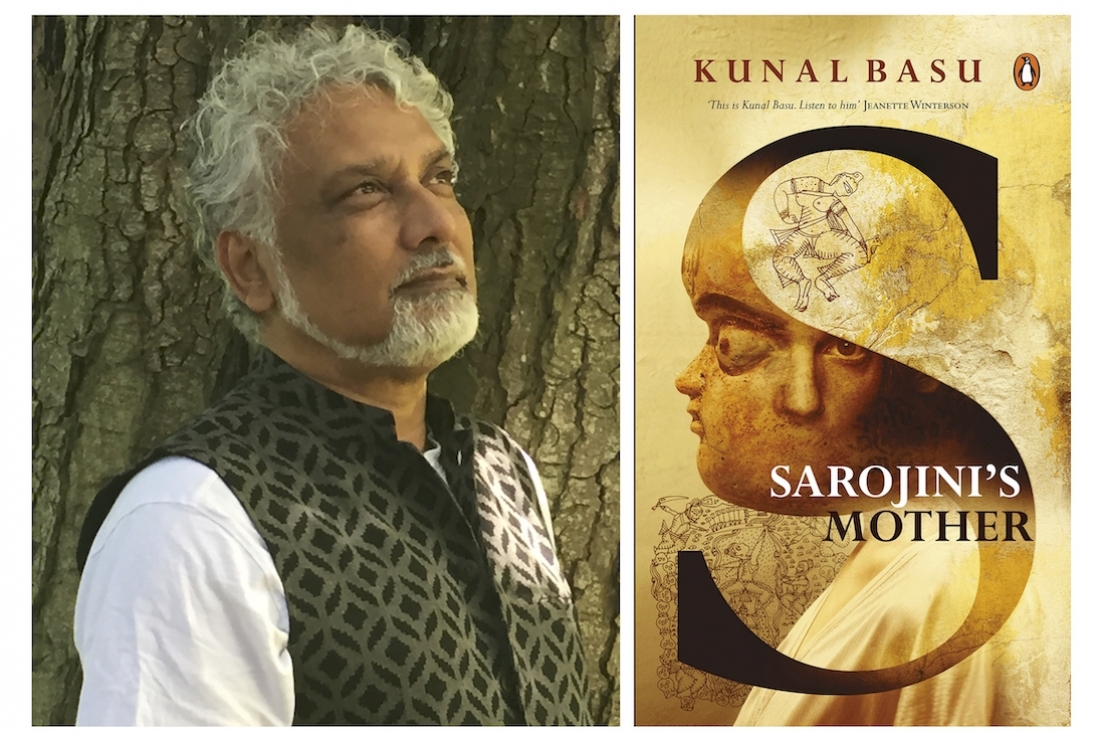 Of all the human relationships, one between a mother and her child is considered to be the most sacred. It then becomes extremely difficult to navigate literature that concerns itself with darker aspects of motherhood, but a writer of literary calibre like Kunal Basu, has done it masterfully in his book, Sarojini's Mother. Thrilling and thoroughly engaging, Sarojini's Mother dives deep into the relationships we consider unquestionable and the follies of such relationships. We had a chance to speak to the author more about his book. Excerpts follow:
How were you led towards the world of writing?
My mother was a well-known author in Bangla and my father a publisher. I grew up in a house full of books, and our visitors included authors, poets, painters, film-makers, theatre directors and activists. My love for reading and writing was formed early in this cultural hothouse.
After so many years, how would describe your relationship with writing as?
Most intimate. I go to sleep and wake up thinking about the book I am writing. It has become the single passion that consumes my entire life. I think I communicate best with myself and with my near and dear ones when I am involved with a book. It offers a centre of gravity to the chaos of life.
Which authors or books were your early formative influences?
I was drawn to classical literary novels, such as those by Bankim Chandra Chattopadhyay, Charles Dickens, Emil Zola, Dostoevsky, and many others. I remember re-reading Zola's Germinal many times over, fascinated by the dexterity with which he'd woven together the threads of plot and character within an arresting social context.
What inspired Sarojini's Mother?
Several inspirations, really. I have always been drawn to orphans, and how destiny charts their passage through early life. While some of our attachments are driven by choice, some aren't. I wished to create a tale about someone who is confronted with making a choice about the most vital of human relationships.
What was the creative process like behind writing this book?
Firstly, I had to educate myself about the complex subject of DNA testing for establishing maternity. I spent lengthy hours at laboratories, receiving tutorials from scientists. I needed to know the technicalities in order to learn ways by which human intention could subvert scientific process. Also, I needed to revisit particular parts of Kolkata where I have located this story. Place setting is important in my writing, and I wished to renew my acquaintance with the scenes of my crime, as it were!
Motherhood is an immediate and pressing thematic concern of this book. How challenging was it to write about it?
It was actually cathartic to write about motherhood. All of us who have mothers know that it is a complex relationship, full of surprises and liable to change over time. It isn't as monolithic and boring as commercial Hindi cinema makes it out to be, as in 'Mere pas ma hai'. I wanted to delve into the darker areas of motherhood, and its unexpected revelations.
Could you give us a blurb on the book in your own words?
SAROJINI'S MOTHER is a story about a daughter searching for her mother, then having to choose between two of them which bares her soul and opens up the Pandora's box called motherhood.
What do you wish the reader takes away from your work?
The enjoyment of reading a story, which offers enough excitement to keep turning the pages, while granting a window to priceless human bonds.
Lastly, what's next?
Another novel, carousing the dilemmas of love and loyalty in the time of chaos.

Text Nidhi Verma