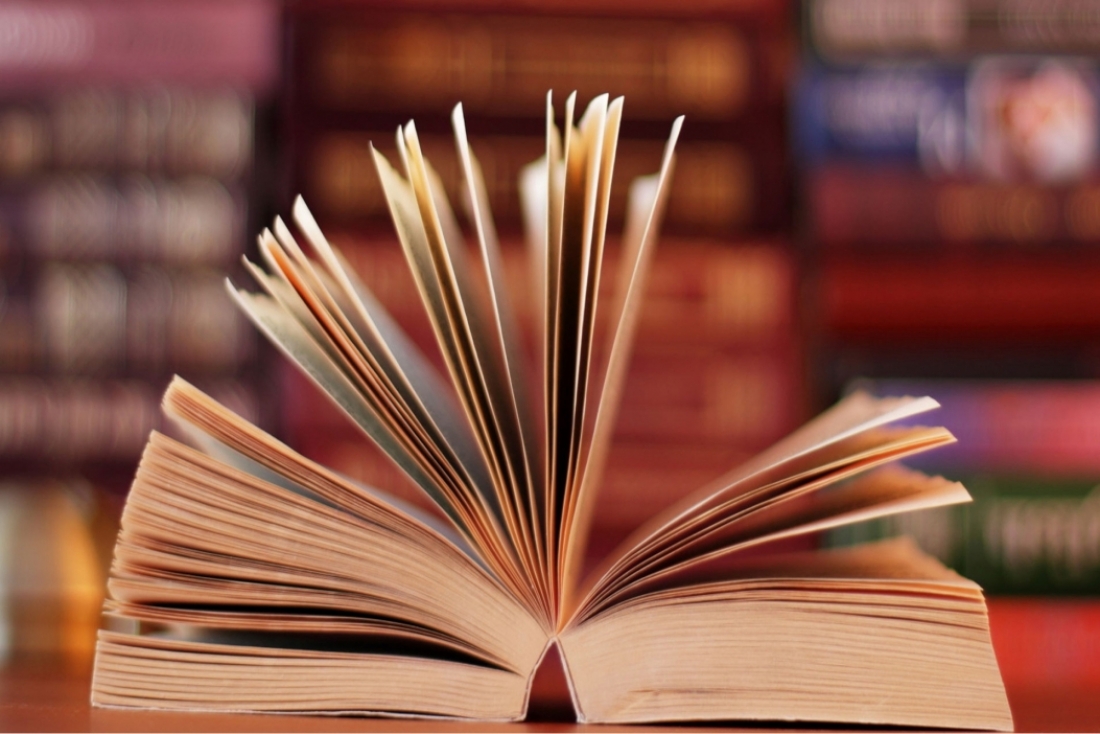 On World Book Day, top authors tell Platform about their favourite books and writers.

LANG LEAV
I grew up reading books that were passed around the school playground. Authors such as Roald Dahl, Virginia Andrews, R.L. Stine, Alice Munro and Ray Bradbury. As I got older, I discovered Haruki Murakami who is the author of my favourite book, Norwegian Wood. One other author I should mention is my partner Michael Faudet. When we first met, he sent me a snippet from Zana, a gothic novella he was working on, and I knew right away, I had just come across something truly special. It's been the greatest discovery of my life.
SALMAN RUSHDIE
I am very fond of One Hundred Years of Solitude. I think it's a great novel, and in my lifetime it's probably one of the greatest novels ever written. And, I wish I had written it.
RUPI KAUR
Anything by Kahlil Gibran. I think I try and live by his book— The Prophet.
MARKUS ZUSAK
I never know, to tell you the truth. I know I loved Emily Wilson's new translation of The Odyssey that came out this year, but I generally just take things one book at a time.
I tend to reread my favourite books while I'm writing, too—so it's more about reading old books that I've already loved.
NIKITA GILL
Definitely Maya Angelou and Rabindranath Tagore. At school, we used to recite "Where The Mind Is Without Fear" daily, and it was routine until my English teach told us what each statement meant. We were wide eyed 14 year olds and suddenly it felt like the whole meaning of our morning was changed. I know we all spoke the words carefully and with more confidence after that. Somewhere, the transitional point of where the poem went from some words to something with deep, profound meaning stayed. I discovered Maya Angelou's work at 18. And I loved how strongly feminist, how deeply moving and how empowering her words were. I read out Phenomenal Woman to myself everyday, wrote it in my mother's journal for her to always remember, spoke verses to women and girls I cared for. It became a personal anthem for when I was feeling down, low, helpless, any negative emotion; the poem had the power to cure it.
MOHAMMED HANIF
Julien Colmeau, a Frenchman who writes staggeringly good short stories in Urdu and Punjabi. Saba Imtiaz. Omar Shahid Hamid. Ali Akbar Natiq. Kashif Raza. Sanam Maher, who has two books coming out this year. Many others I can't remember right now.
RANA SAFVI
My favorite authors to date remain Enid Blyton, Agatha Christie, P G Wodehouse and Jane Austen.
GEORGE SAUNDERS
Some new writers I'm watching are: Emma Cline, Mariana Enriquez, Will Mackin, Camille Bordas, Danny Margariel. One of my favorite younger writers is Rahul Mehta, a former student of mine who has a new novel coming out soon. The essayists Maggie Nelson and Ta-Nahesi Coates are very important and brilliant voices. I will read anything by Zadie Smith, Miranda July, Dave Eggers, Jeff Eugenides, Tobias Wolff. My wife, Paula Saunders, just finished and sold a beautiful first novel called The Distance Home.
HARI KUNZRU
Books that have excited me and my writing friends, lately include Elfriede Jelinek's Wonderful Wonderful Times (Austria), Sjon's From the Mouth of the Whale (Iceland), Roberto Bolano's 2666 (Chile/Mexico), Yashar Kemal's Memed my Hawk (Turkey) and Jean-Philippe Toussaint's Television (France) – five different traditions of fiction and five totally different ways of writing. Much better to read them than to pore over Rushdie, Lahiri or Seth expecting to extend the boundaries of Indian writing in English.


Text Platform Desk