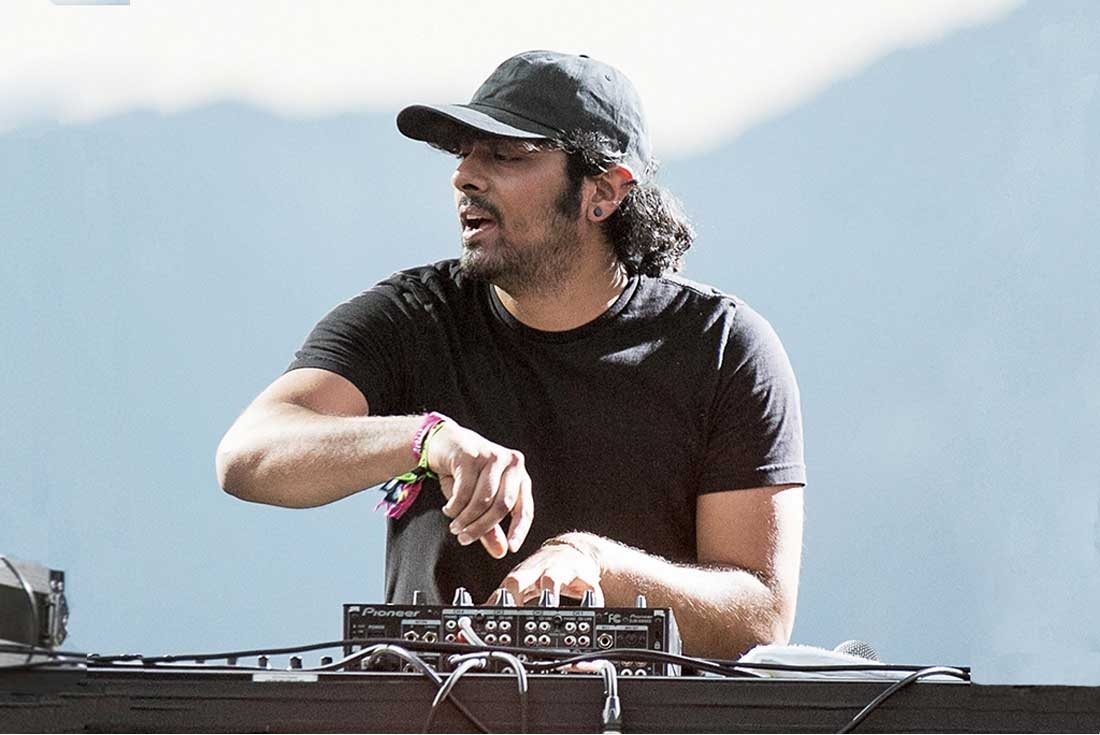 How were your growing up years?
I was born in Bangladesh and came to the United States when I was a year old. When I was five, I started learning the violin. I always had a passion for music and I started producing it in high school in 2008. I went to New York University to study marketing and communications but it wasn't until my junior year that I decided to pursue music seriously.

What pushed you towards creating electronic music?
I was always drawn to electronic sounds as I grew up amid different genres. My romance with music began with classical music maybe because of my inheritance, but later when my friends introduced me to hip-hop, I was hooked to Greenday and other artists. But, it was always the melodies that drove me. Initially I made some really bad music…very amateur sound that was not really mixed well. But I worked at it for years, all through my college. A lot of my Bengali friends were listening to hip-hop at that time, so some of the first things I was getting into were 50 cents, Luda Chris and Usher. But I was really drawn to the melodies beyond pop music—these were really catchy and sort of drove me emotionally as well.

You're originally from Bangladesh and you moved to Illinois with your family. Are you well versed with your history and have your roots influenced your art?
My gig at Sunburn recently was my first time in India; I'd never been here before that! But I have visited Bangladesh a few times and I've been taught my history pretty well, so it often finds a place in my work. I'm really well versed in the culture and speak fluent Bengali back at home. I was born there in '91 and moved to Illinois when I was a year old. Another highlight of my life was post 9/11. Because I was one of the few brown boys in a white-centric school, I had a very tough time. My audience has definitely taken note of my origin and sometimes brings flags to gigs, which pumps me up.

So as a kid, you were introduced two completely different musical sensibilities. Has it been challenging to balance these identities?
My mom signed me up for violin lessons but at the same time I was into a lot of Indian and Bengali classical music. That was pretty much all I listened to, up until I was 13. It was definitely challenging at first, but I feel more comfortable balancing two identities as an adult. My first ever single, Indian Summer, was my tribute to the different aspects of my life, Bengali classical music fused with electronic pop beats. There is so much misconception about electronic music—it is definitely more than just pause and play. Your thoughts. Electronic music is like any other type of music, there's still a lot of proper classical theory involved in creating it. It is an art form, unlike what people think it is. Initially, I remember I literally begged my friends to come for my shows…you have to fight your way through. I had to tell myself repeatedly, 'this is what I want to do and that I'm good at this'. And there is initially a fear before getting on stage, but once you're there, you get immune and then everything goes away. It's easy to forget that there are thousands of people watching you.

Can you tell me a little about your creative partnership with Skrillex? When did life turn around for you?
Skrillex came out with an album in 2014 that I really enjoyed and there was one particular song called Ease my mind that I fell in love with. I made a remix of it and a friend sent it to Skrillex, and within a day messages started pouring in about how he loves the song. And then a month later, Skrillex started playing it at festivals. It was crazy because I made that song in my basement. Later, he wanted to release it officially and while on his tour, he brought me on stage when he was playing it, which was the number one moment of my life. That was when things took a big turn. And then the ball started rolling fast.

What's ahead from here?
I'm working on a new EP that will be out soon.

Text Hansika Lohani Mehtani

Jai will be performing in Florida this week as a part of the Okeechbee Music & Arts Festival, 2018. More details and tickets here.