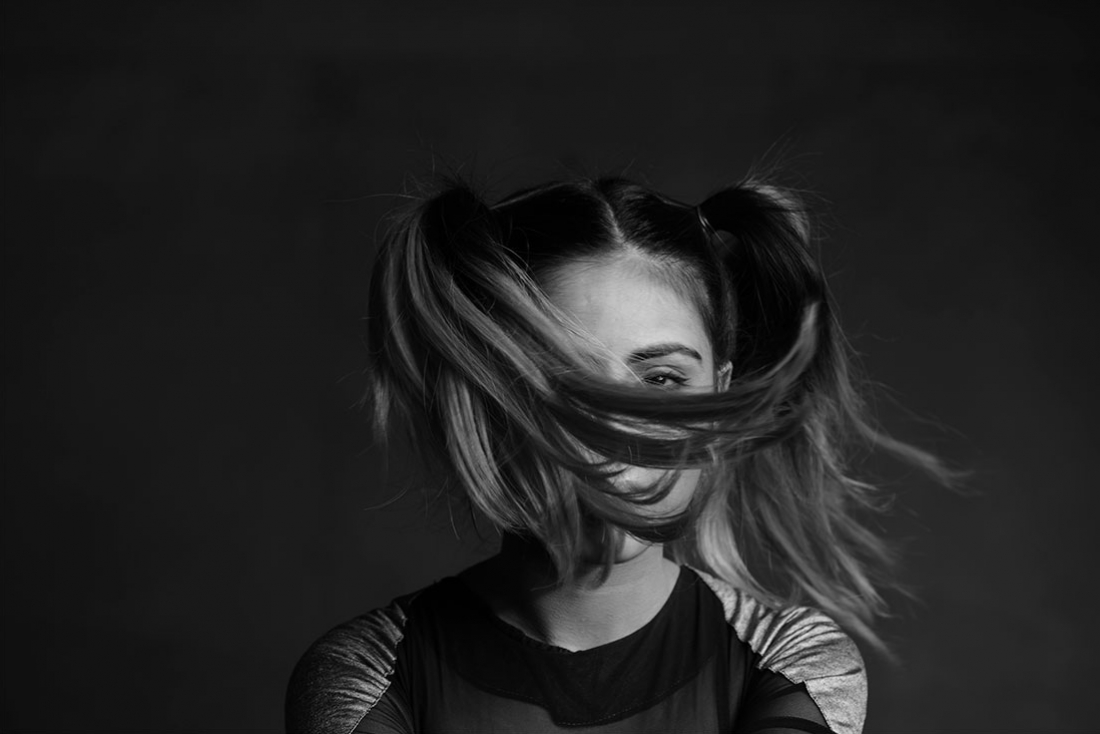 Photography by Rafique Sayed
Tarana Marwah sauntered into the indie music scene with an eccentricity that possessed her sound. She carved a niche for herself as 'Komorebi'—a Japanese word which directly translates into "sunlight that filters through the leaves"—by releasing a four-track EP of the same name. Inspired by Japanese anime that she voraciously consumed as a child, her EP was experimental and unconventional and helped distinguish her in the music industry. Two years later, Komorebi is back with a full-length album Soliloquy.
Soliloquy is an insight into Tarana's personal experiences strung together by a common theme, Candyland. Less experimental than her previous work but all the more closer to her heart, her debut album is all about colours. It draws parallels by oscillating between a world of reality and a world of fantasy. Staying true to her moniker, Soliloquy is inspired yet again by all things Japan.

Tell us about your journey in music.
I treat my art like patch work or a mood board. Feelings from 1998 meet production from 2015. Different timelines, emotions, thoughts, elements, ponderings from a scatter brain that can luckily be archived thanks to a Macintosh. The recording process was so much fun. I took an entire month to track vocals and live instruments in Bombay at Cotton Press Studio. It's only been 2 years since I started to produce and I've come a long way since this album, but it was a great start.

Why is it called Soliloquy?
Soliloquy is a term from drama. It was very deliberately chosen as the album represents my inner thought process almost to the tee. I felt hesitant and vulnerable sharing some of these tracks but I firmly believe that's why they will do well. The themes explored are along the lines of cherished and dysfunctional relationships between friends, families and lovers.

And, what inspired it?
I had a difficult night, and wrote everything down on paper. Afterwards I realised this process helped me get out of my head and back to reality. Whenever anyone asks me about my writing process, it's always the same answer – it's very cathartic. The joy and passion for music itself is a secondary inspiration. I like to share what I go through with other people to help them understand that we might all be seeing through the same lens regardless of varying circumstances.
Musical inspiration...Imogen Heap, Bjork, Radiohead, Phil Collins, Zero7, AIR, Bonobo, Apparat.... the list is never ending!

The theme of the album is 'Candyland'—can you explain?
Candyland is an escape from reality. Since all the songs are about internal turmoil, I wanted to create an outlet for it as well. A sort of release, if you will. All the artwork, visuals and animation are based on this theme. I wanted colour to bring the music and lyrics to life. I'm trying to outline the dichotomy between reality and fantasy, it's sort of a parallel to who an artist is, on and off stage. It's very inspired by Grimes, or Lady Gaga, and of course, Japan.

Describe your new album in three words.
Harmony. Lush. Celeste.
Photography by Rafique Sayed
What makes this album stand out?
Soliloquy is more personal since it pays homage to experiences I've been through, that are very relatable. I've produced the music myself, with additional help from Rohan Rammana. The EP was more experimental by nature, whereas Soliloquy follows a theme, and is a collaboration with many different kinds of art.

How was the experience of collaborating with different artists for the album?
Since I was already working at Cotton Press, I had the pleasure of meeting Sohrab Nicholson and Warren Mendonsa, who heard the music and were curious enough to add to it. I wrote to Mohini Dey online as a fan and she liked the demos enough to reply. I feel very privileged that I got to collaborate with the artists mentioned.

There must be a favourtie from the list.
My favourite song is the opening track – 'Little one'. I wrote it for my brother and it's about all we've been through together.

What can the listeners expect?
Lots of singing, a new bright sound. Electronica/pop. Emotional writing. Many interesting works with animators, illustrators, fashion designers and photographers. Neon. Pink. Colour!

As an artist, how do you make sure that you're always evolving?
That's very easy to answer. It's a state of mind. I wake up everyday thinking how I can better myself and produce my art. If you're an ambitious person then a single day wasted can give you a huge amount of guilt. Not that I want to promote that sort of anxiety. But there are pros and cons to being thoughtful about such things.

Where do you wish to go from here?
I want to explore different forms of music. Soundtracks. Writing scores. Writing in Hindi, different languages. Sampling sounds from across the world. Perhaps DJ. Meet new people. So much to do, such little time!





Text Pankhuri Shukla