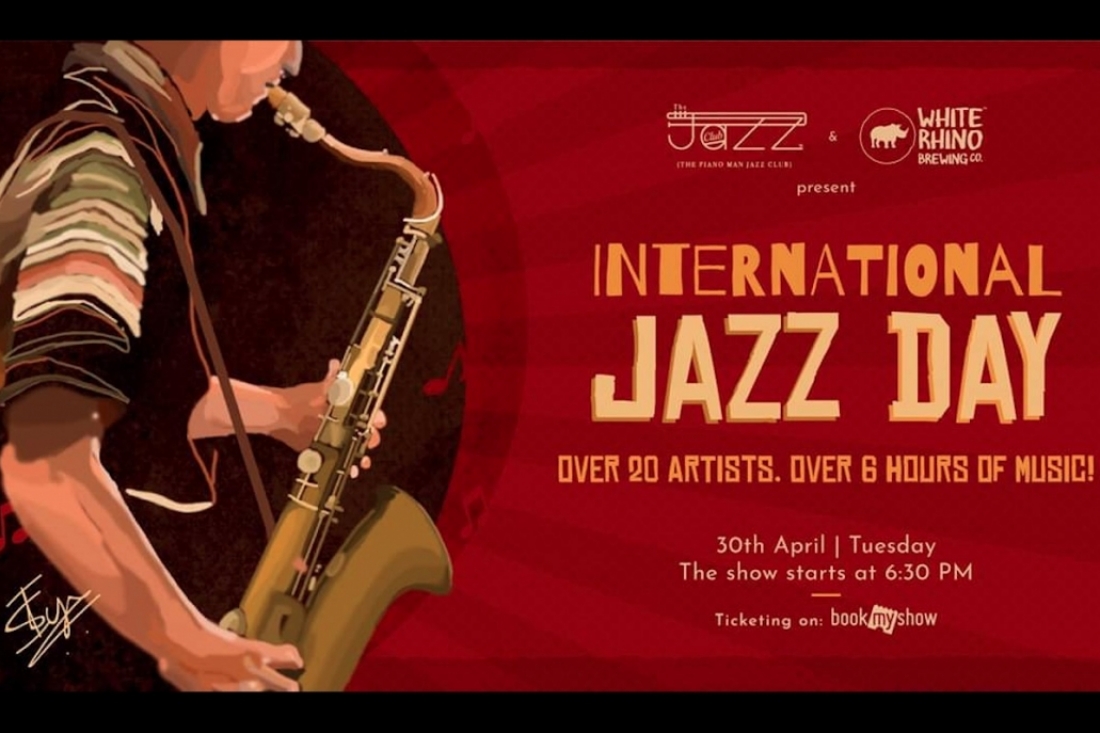 Ode to Jazz + New Piano Man
If you have to ask what jazz is, you'll never know.
-- Louis Daniel Armstrong

About a decade ago, the United Nations Educational, Scientific and Cultural Organization declared 30th April as the International Jazz Day to celebrate an age-old culture and an art form. This term was coined by UNESCO's Goodwill Ambassador Herbie Hancock, a jazz legend. Jazz in all its forms has prevailed from the nineteenth century up until now, yet it remains one of the toughest things to describe in any given language. This day is dedicated to all things jazz, and it encourages people to come together from all across the world.

The International Jazz Day is a tribute to the forms of jazz, its contribution, its essence and its power. It is an attempt to emphasize the role of jazz in uniting people globally. On this day, every year, Jazz anthems transcend all constraints of time and space collectively.

Though the Piano Man Jazz Club in New Delhi believes in a celebration of jazz all 365 days a year, it has curated a special line-up of over 20 jazz artists from all across the world who will come together to indulge in an evening of festivities and art. This six-hour performance is expected to start at 6:30pm on Tuesday at 30th April at Piano Man Jazz club, Safdarjung. Some of the notable jazz artists who are expected to perform are: Benjamin Barria, Ekaterina Aristova, Fidel Dely, Parvati Krishnan, Anshika Goyal, Sana Arora, Diyatom Deb, Rythem Bansal, Nikhil Mawkin, Nathalie Ramirez, Shantanu Sudarshan, Abhay Sharma, Rishi Raj Sachdev, Loic Sanlaville, Matt Ingeneri, and Bhavya Raj. There will also be a Tom and Jerry Jazz screening during the silent song!

Another exciting news we cannot resist keeping to ourselves is that the launch of the new Piano Man Jazz Club in Gurgaon is most likely to take place earlier next month. Play it again, Sam!

Details
Date - Tuesday, April 30th
Time - 6 pm - 12 am
Head here for tickets.