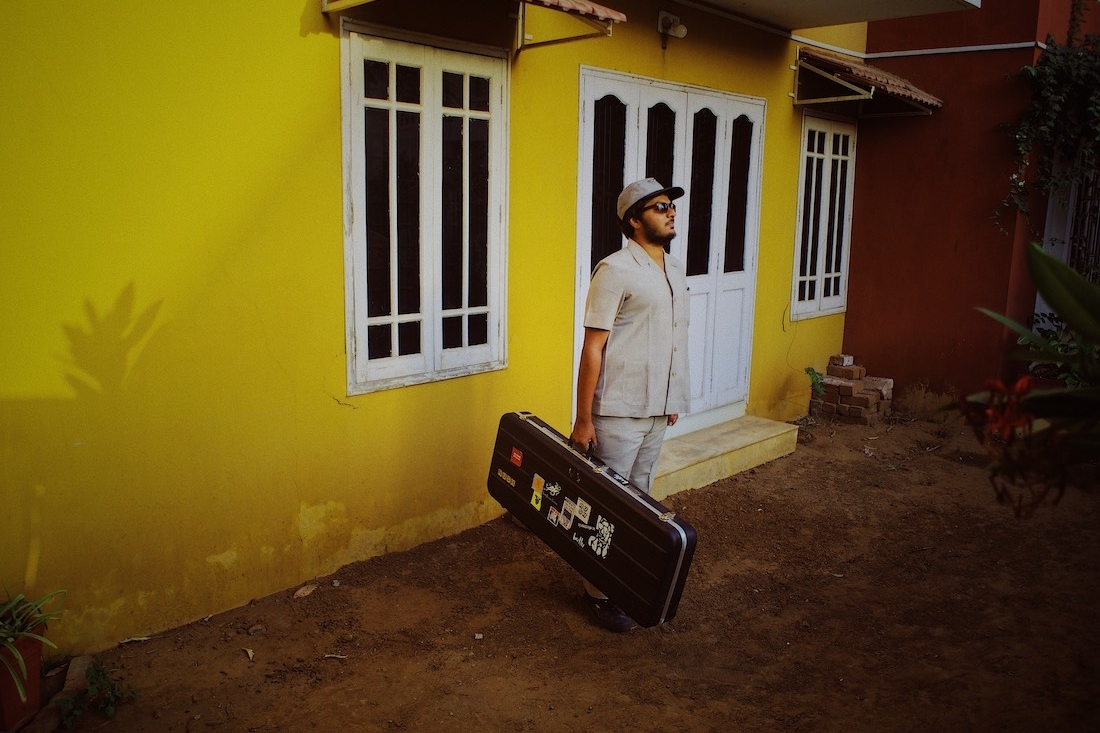 Photo by: Chinmay Deshpande
Would you go back to childhood?
Shashwat Bulusu, Playground
Shashwat Bulusu's debut single, Playground, draws on nostalgia, taking us back to the joy, happiness and the innocence of childhood. The song gives the comfort and happiness of flipping through old childhood memories and photographs, sounds like a sweet reminder of summer days filled with popsicles and the joy of frolicking around, of playing on swings, slides and merry go rounds. The connect is spontaneous and that is what makes this single unique yet relatable. We delved into the artist's mind.
Tell us about yourself and your relationship with music.
I'd been a pretty okay kid in school. I was classically trained in Tabla, but music wasn't really of great interest for me. In fact, till the 10th grade, my plans were to get a job in a PSU via Sports Quota. In 11th Grade, I had been preparing to get into art school for pursuing design. Eventually, I ended up studying law. During this period my dad got me an acoustic guitar after my 10th boards and I spent quite a lot of time trying to figure the instrument out. Sometime in class 11th, I started singing in this Punk-Metal band called Cromium with my juniors. It was during this phase that I started writing songs. They were terrible, but still, they were my own, and that was a thrill. Once I got into college, I spent a lot more time writing songs and started enjoying the process way more than the songs themselves. I think this is when I found a footing and took it more seriously. Since then I've been trying to find the right balance between the art and craft of writing music.
Define your music.
It's an amalgamation of all the art forms that I consume. I enjoy writing stories and narratives, and they get remade as songs. At the same time, with the tone and sound of the songs, I tend to go harsher or in a slightly noisier spectrum, because it weirdly has a distinct visual stimulus. I work with a visual in my head 99% of the times.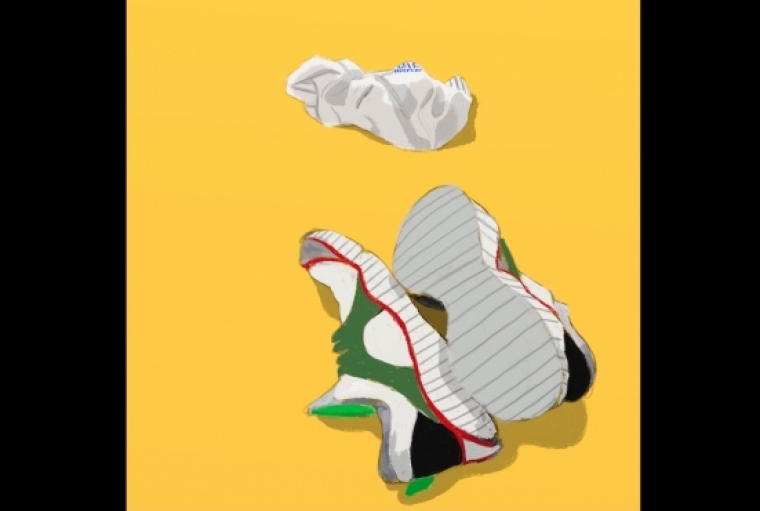 Who are the artists you look upto?
I take a lot of inspiration from the Shoegaze movement from the 90s along with more modern artists like Bon Iver or Sufjan Stevens.
I started with metal, punk and rock like most of the indie kids in India, and I am still a major Foo Fighters, Metallica fan. But acts like My Bloody Valentine, Peter Cat Recording Co., Dinosaur Jr. and Neutral Milk Hotel were artists who threw me into the deep end and helped me understand the balance between the art and the craft of writing music.
Why Playground?
The song was an idea that I'd been working with for a few months. I'd written it on a terrace in Delhi when I was interning at the High Court there.
In my school in kindergarten, we had a system wherein the first one to finish classwork got to go to the playground. And there was cut-throat competition for that spot. The first one got the choice of selecting his ride. It was this feeling of flipping everyone off. So, I turned this into a song. The song originally was a slow, mellow one. But once we entered the study, Ritwik De, my producer turned it on its head and said that it needs to be bigger and he helped me put together a newer sound.
With the video, I did not want to have a literal representation of what's being said in the song. I find that lazy. I wanted to explore the idea of Sunday as a playground after the week-long slog at work, college or school. And then the director, Hetan Shah, and the DOP, Chinmay, joined in and fleshed out the central idea of having three flatmates on a Sunday and having the viewer to experience their mundane as a figurative playground.
What's next?
I plan to release some more music, get a job and hopefully put together my first full-length record.
Text Samiksha Chaudhary