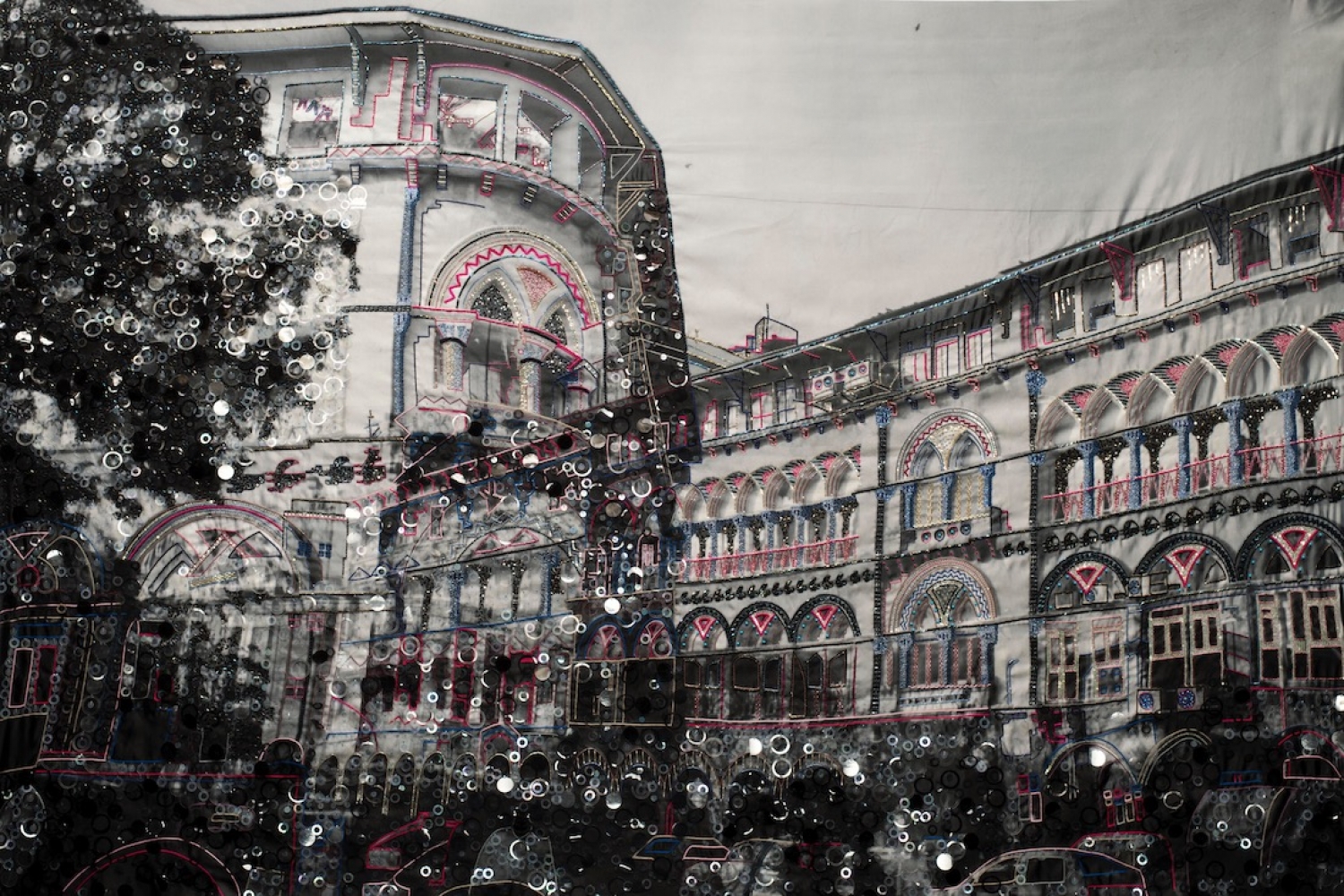 Finance major and now mixed-media artist and philanthropist, Akshita Gandhi's romance with the arts began at the age of three. Her mother's love for the field resulted in her attending art classes from an early age. In high school, she took up higher level IB Art and realized then she wanted to pursue the field. While doing her BBA in finance, she enrolled herself in an art institute to study foundation courses, which have shaped her work greatly. Since then, a long journey of experimenting with varied styles and mediums to establish her voice has led to her solo show at The Nehru Centre in London. We speak with Akshita, for whom everything in her life has inspired her to create art, from literature and history to geometry and landscapes.
What is it that your practice stands for?
Artists, I strongly believe, have a responsibility to speak and spread awareness. I'd say my practice is an amalgamation of happy experiments with textures, boundaries and narration. Every artwork I create ties back to my personal experiences, reviving heritage art and uplifting other artists. My practice has also been investigative of personal questions regarding freedom, home and belonging.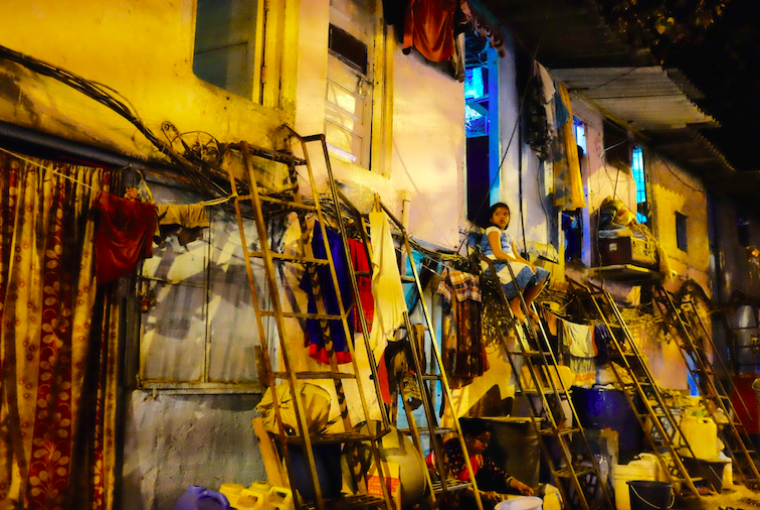 Tell us more about Bombay in all its glory!
Bombay in all its glory! is a special project I conceived in September 2021 when I was at Art Basel and exposed to Cindy Sherman's textile piece for the first time. It blew my mind! It also served as a source of tremendous inspiration and brought me back to a social cause I felt strongly about during the lockdown. Hundreds of craftsmen and artisans (Karigars) suffered and lost their jobs. As an artist, I knew that it was a setback if such an important, age old tradition that India is known for was lost. I wanted to uplift the situations of Karigars while creating something unique that represents contemporary India on an international platform. My mixed-media works are developed over photographs of urban landscapes I click and decided to use the same technique on a different medium. The colours used have a western aesthetic. I printed a photograph of the Horniman circle taken in 2017 in monochrome over Himalayan satin and collaborated with a few local Karigars using cut beads, sequences, metal thread and embellishments. This work pays tribute to traditional handicrafts that are an important part of the visual scene in India.
What is the one thing that excited you the most about experimenting with different mediums?
The unpredictability of the medium in the beginning and then intently watching and learning how different mediums work and react with one another. I seldom follow rules and how mediums are meant to be used so I always find a way to experiment with it and use it in my own way. It's therapeutic as well because it forces you to 'let go'.
Take us through the relevance of Mumbai in your life.
Bombay is my eternal muse. I've traveled the world but this city is by far the most fascinating and visually striking place I've seen. When I photograph this city, I see dilapidated roofs, high rises, both covered in blue tarp in the same frame. Every part of Bombay has a story, history and I've photographed and captured it very differently from the stereotypical chaotic image one has of the city. I'm constantly capturing different areas, colonial architecture and the architecture we are losing through gentrification.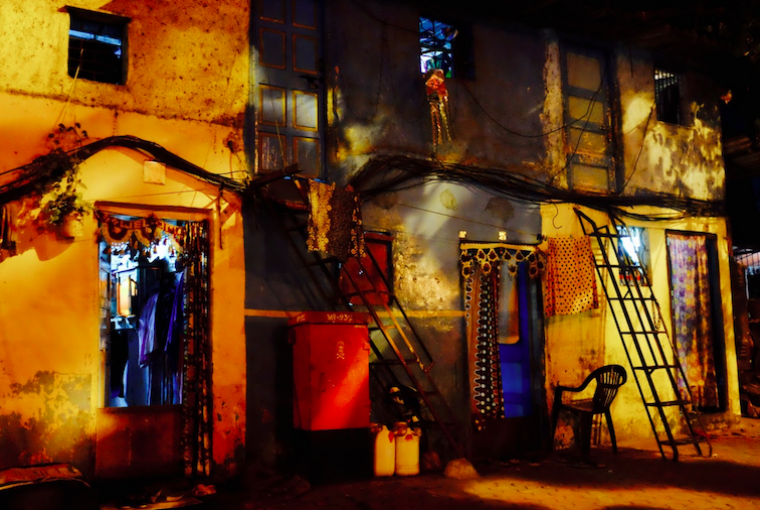 Finally, what's keeping you busy right now?
I'm currently working on my upcoming solo show that will take place at the end of May at The Nehru Centre in London. Along with 2D works, I am working on a few immersive experiences. A blue tarp installation, a soundtrack and a video piece that the viewer will experience together — the contrasting sound and images make the whole piece riveting. It's been interesting to push the boundaries with mediums to create different experiences and take a little bit of this beautiful, awe-inspiring city to the world. Not just what the tourists see and what we know but the stories at the dead of night and the colours that shine way after the city falls asleep.

Text Unnati Saini
Date 04-05-2022