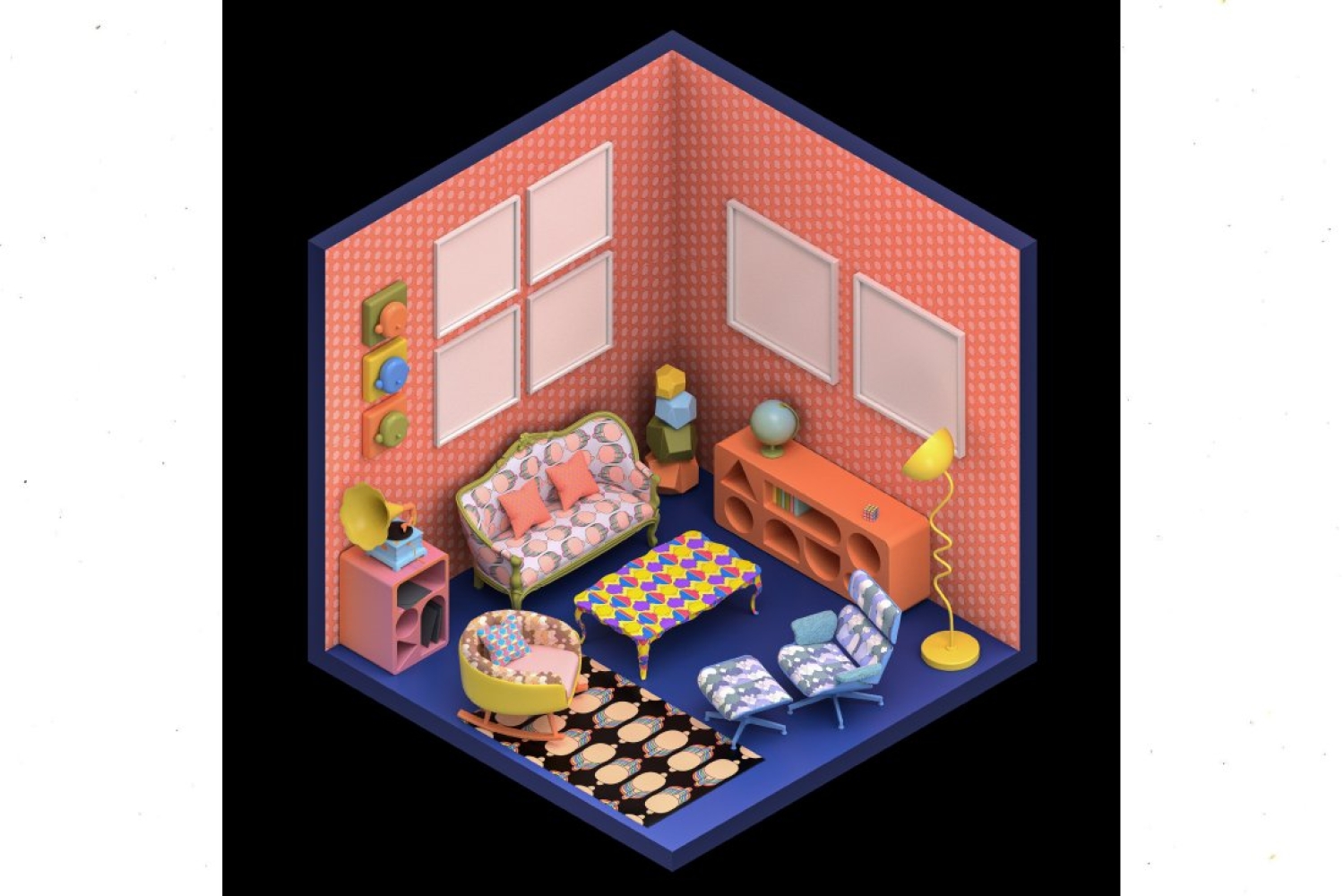 Amrit Pal Singh's endearing toy faces are a celebration of a whimsical childhood that transcends age and persists through adulthood. A delightful sense of playfulness characterises Amrit's 3D toy-like renditions of characters, figures, and movements through contemporary culture. Amrit's ever-growing collection of toy faces have reimagined inspiring humans from the fields of music, technology, and 90s web culture. Coinciding with his one hundredth NFT drop, Amrit's first solo exhibition presented by Method gallery and HEFTY.art returns to the project's origins by delving into icons from the art world. Presented in a physical art collector's toy room with toy-like interpretation of iconic works of furniture, Amrit unveils seven new toy faces of iconic artists highlighted by an official collaboration with the M.F. Husain estate and powered by HEFTY.art. We're in conversation with the artist who lets us in on his practice and more.
When did your romance with the arts begin?
I have been interested in the arts since I was a kid. Fortunately, I was able to make it into a career.
How would you define your practice?
I'm a visual artist, 3D illustrator and art director. I studied Digital Design at Vancouver Film School. I have two practices: branding, packaging and design consultancy, and then a design and publishing firm focusing on storytelling and other things for kids like games, books, and apps. As a visual artist, my primary goal is to create artwork that connects with people on an emotional level. My chosen medium for achieving this is Toy Faces, a collection of portraits that are reminiscent of childhood toys and evoke feelings of nostalgia and comfort.
Take us through your Toy Faces series. What were some of your initial thoughts for it?
I've always been a big fan of toys, animated movies, and play in general. I've been inspired by Disney, Studio Ghibli and the power of animation. I wanted to make something fun and enjoyable to all — something that adults and kids can connect with. The first Toy Face I made was Frida, and it just grew from there.
What would you like for the audience to take away from the physical show?
I want art to be accessible to everyone. Though we subconsciously are experiencing art all the time in our everyday lives, a lot of people feel like going to an art exhibition is intimidating. I hope that people come to the show and realise that art is for them.
Do you have a particular Toy Face that's your favourite and why?
My favourite Toy Face is the Samurai Toy Face as it goes against the grain of how a Samurai should look like — it's all neon and not at all threatening.
Finally, what's coming up next?
The Toy Face Tour is a three city tour, so after Stir in Delhi, we'll be at Method in Mumbai and then Social in Bangalore. Other than that, I'm looking forward to more collaborations and projects.
Date 08-05-2023