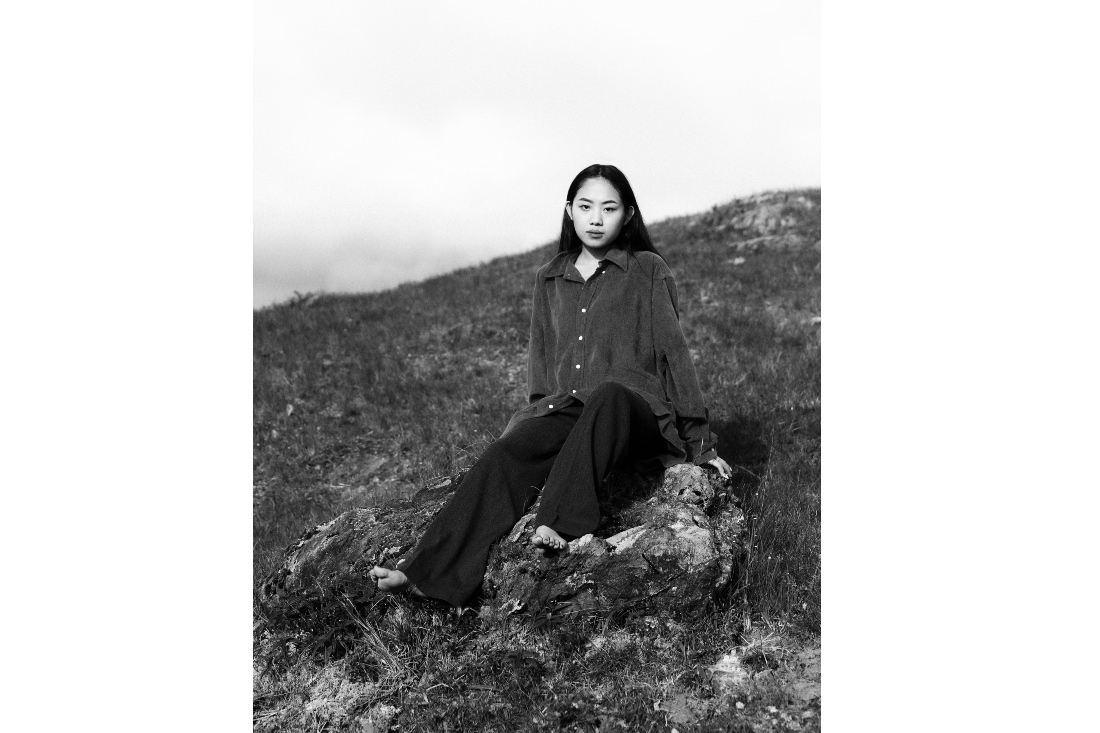 From being born in the beautiful city of Imphal, Manipur, to traveling to 11 countries in the world and almost every part of India, Suraj Nongmaithem is an army kid who has lived like a nomad changing cities, schools all his life. 'To have lived in the most remote and beautiful places of India and being exposed to various people and their culture has truly shaped me as a person today,' he tells me. His earliest influence was his dad, who always carried an analog camera and documented every part of their lives. Memories are his most powerful source of inspiration. His most recent series is called An Ode to my Culture, for which he put together three fresh faces of the Shillong youth, to tell you the story of his traditions and the beauty of his culture. Dressed in traditional clothes of his own mother, and from a few thrift stores, the story depicts the modern-style sensibility of the people from the North-East. We spoke to him to know more about his series.
How did photography become your medium of creativity and work?
While traveling around the country, documenting life became a second habit. Playing around with my first camera, a Minolta AF Camera and learning about film before things went digital, was an important experience I cherish today.
How did your time at the University of Arts, London deepen your visual language?
During the two years in London, I was exposed to the most creative people, experimenting with different forms of art. London supports liberal, innovative and experimental art, fashion and photography. You can see it all across London, with its support and encouragement for art institutions like Tate, V&A, et cetera. Independent magazines like Dazed, i-D and more, create non-commercial experimental work and constantly support emerging talent. In a way, you become a better version of yourself when you get to work with people from different nationalities and cultures. It's the people who teach you and help in your evolution as a creative artist.
Generally what do you look for in a project before taking it up?
Memories for me, play an important role in creating personal projects that reflect a small part of my life. Things I long to see in media, the representation of my people from the North East, the LGBTQ+ community and the aspirations of the youth in this country.
Do you have a creative process?
A lot of visual research and reading. Walking through cities and looking at people, the culture, the colours — every bit of it becomes part of my creative process. Keeping a note of things and documenting even the smallest parts is extremely important while working on potential visual stories.
What inspired you to capture the Shillong youth in their traditional habitat?
I spent most of my lockdown in Shillong and found it to be the perfect time to create a story about my own culture and people. I hoped my story would play a small part in bringing the limelight on a culture that is so unique and beautiful. A culture usually neglected by mainstream media or depicted as 'different'. I wanted my story to bring us closer as people.
Was there a reason behind choosing Kenny, Nafisa and Sen for the story?
I met Sen, Kenny and Nafisa through a mutual friend Robertson in Shillong, during the later stages of the lockdown. I wanted to create a story that reflected the reality of youth culture and relationships in the North East. Casting for this project was of the utmost importance as I wanted true stories of bonds between people from different walks of life.
Where did you source the clothes from?
My mother will always remain my first source of inspiration, for my love for fashion and tradition. I vividly remember a memory from my childhood. My mother dressed in her traditional Manipuri attire, filled with confidence in the small town of Mathura, attending a parents teachers meeting, always made a statement. The traditional Manipuri clothes came from my mother's own collection, while the rest were thrifted from the vintage stores in Shillong by the project stylist Robertson.
How did you choose the backdrop for the shoot? And what were you hoping to communicate through it?
I wanted my audience to see Meghalaya the way locals saw it. Backdrops chosen for the project were non-touristy places, personal to my friends in Shillong. Somewhere they went for get-togethers, romantic outings and picnics. I truly wanted every aspect of this project to reflect the reality of this beautiful city of clouds. An hour away from the heart of Meghalaya, is a random hill in the middle of nowhere, invisible to non-locals. I wanted to showcase the emotions people of Meghalaya have towards their ancestral magical lands.
What lies at the core of the story?
The core of this story are the people, the heartbeat and soul of these magical lands. A mixture of traditional and modern aspects of youth culture in the North East. Usually discriminated against by the majority of mainland Indians due to their 'South-East Asian' appearance and culture, the importance of representation of North Eastern India is more prevalent than ever. The story explores the lives of the youth in this beautiful cloud city of Shillong, while focusing on traditional handlooms passed down from generation to generation. Nafisa, Sen and Kenny hold their tradition and nature close to their heart, while adapting to the ever growing influence of western culture.
Lastly, what are you working on currently?
Recently, I have been working on multiple stories that focus on modern forms of masculinity, the north eastern community in Delhi, et cetera. These are all in the pipeline. We just have to wait and watch.
Text Hansika Lohani Mehtani
Date 19-04-2021