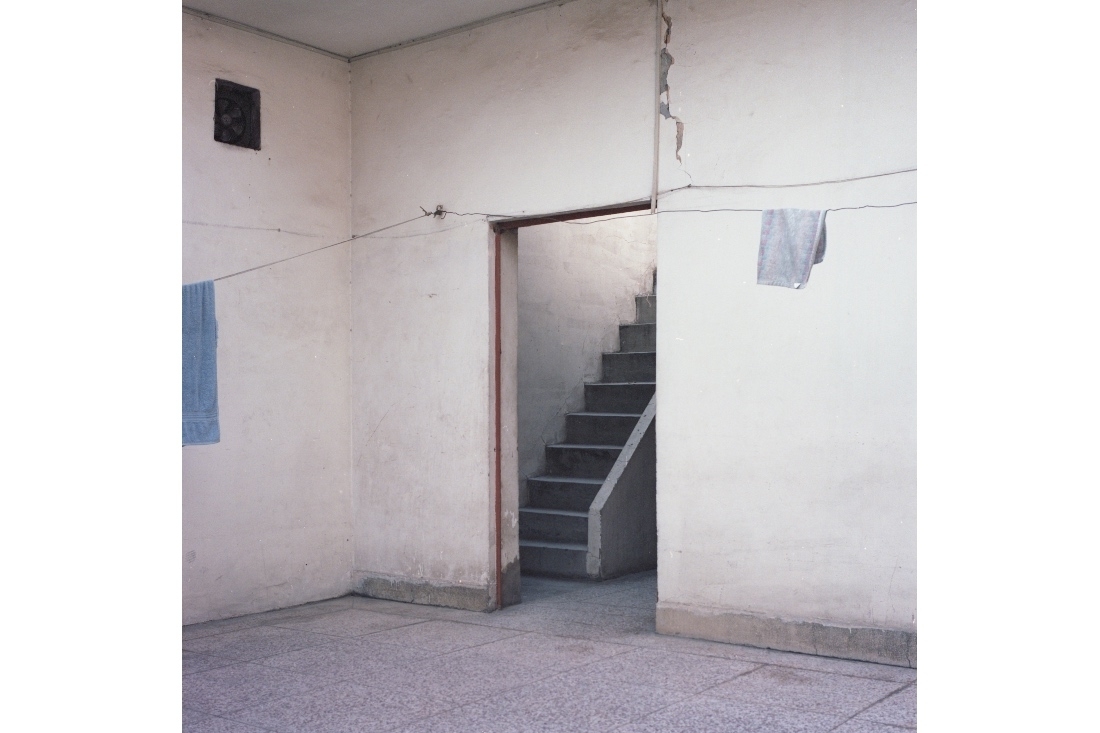 Documentary photographer Anu Kumar was raised in Melbourne with the lingering expectation of excelling at academics, much like the other first generation kids around her. Little did she know that at the age of nineteen she would find her true calling — photography. 'I always thought that I would become a doctor or something similar to what my parents are. It wasn't enforced but there was definitely an expectation. There was that pressure felt by every kid to prove to their parents that their sacrifice of leaving the motherland wasn't in vain,' she asserts. It was post failure in exams at university that Anu seriously contemplated what it was she desired to pursue. An entry level DSLR, which was a birthday present, marked the onset of her career. As someone who was intimidated by the art world, Anu found solace and easy accessibility with photography.
Inspired by a plethora of genres, Anu's photographs capture the quotidian and the idiosyncratic expressions of everyday life missed by many. She closely follows the work of Bharat Sikka, Nicholas Muellner, Raymon Meeks, Simryn Gill, Dayanita Singhand and Olgac Bozalp, and is deeply moved by photo books, with her recent favourites being Raymond Meeks' Ciprian Honey Cathedral and Tiny Christs by LIN Yu-Chih. She adds, 'Lately I've been inspired by music videos, especially in the genre of hip-hop. Hiro Murai's video for Flying Lotus, Kendrick Lamar's track Never Catch Me, and Kahlil Joseph's short film for Flying Lotus' Until the Quiet Comes are clips I continue to come back to. The architecture of B.V. Doshi always excites me. I recently acquired a book of his work published by Apartamento, which I've been referencing it a lot throughout lockdown. I also love fabric! The textures of draped fabric always stops me in my tracks. I must have a whole album of images of fabrics draped and tied onto objects that I encountered on my walks in India.'
Anu's process is as organic as her images. Considering that she focuses on how everyday life flows, there's hardly anything that's setup or pre-planned. She believes a moment can happen whenever and hence she puts in the time and effort to be able to capture it. Using her camera is like second nature to her. It is almost like a uniform she dons when she is out and about at home in India, ready to freeze life through her lens. One of her most fascinating and deeply personal series घर (Home) deals with the conflict of assimilation faced by the members of the diaspora community. Grappling with the complex concept of belonging, घर is Anu's exploration of her ambivalent brown identity that she spent years rejecting in order to find acceptance in Australia.
She explains, 'I would say that as I get older, I have felt more of a sense of belonging within India, but I'm not sure if I ever will feel truly Indian or Australian. This feeling of displacement is interesting, it's sometimes lonely but I've found a community where we are bound by not feeling like we belong anywhere, and in the process have found belonging in that. It's an ongoing battle that changes as I get older, but I'm curious to see how my relationship with India and Australia evolves in the future.' For the viewer though, Anu wants them to find access to these spaces and experiences of her, and be as fascinated by them as she is.
Finding it hard to stay motivated at a time like this, Anu hasn't been thrilled enough to create. At the beginning she felt like she had enough time to work closely on projects that had been neglected, yet the more she forced it, she lost inspiration. It has been quite challenging for her as she produces a majority of her work in India. She adds, 'Here in Melbourne I wasn't able to exit a five kilometer radius for most of the year. The uncertainty of when I can travel between India and Australia freely has been upsetting. It's really out of my control and I guess all I can do is wait and hope for the world to start healing.'
Talking about her future projects Anu tells me about the photobook she's putting together, an exhausting process for her. In 2021 she hopes to finally showcase it to the world and bring it out from her bedroom. She further has exhibitions lined up, with her first solo in Melbourne with Hillvale Gallery. On a parting note, she adds, 'I look forward to returning to India to see my friends and family, and take pictures, and hopefully one day have my work exhibited in a gallery in Delhi — that's the dream!'
Text Unnati Saini