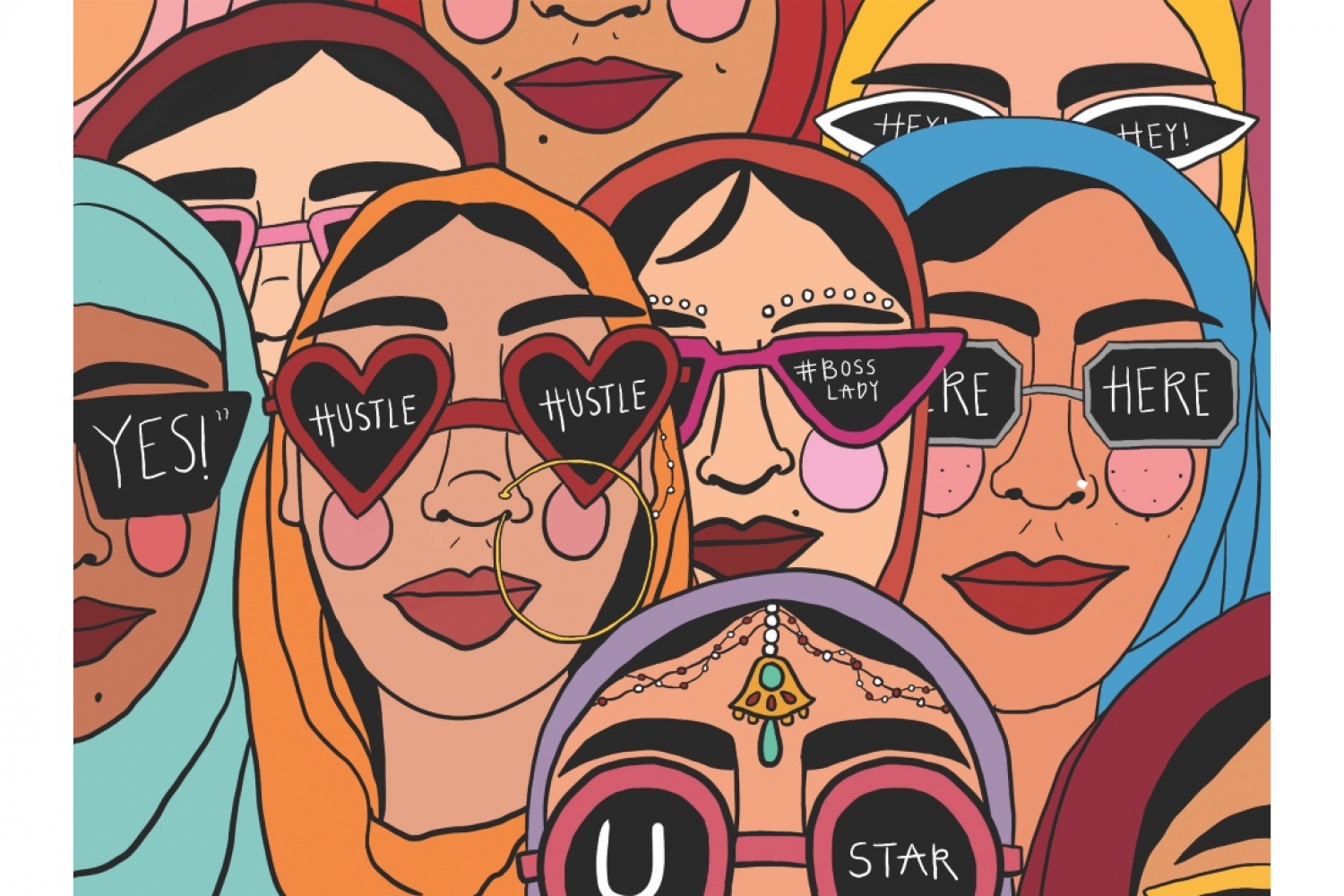 Karachi based illustrator and animator Areeba Siddique grew up observing her mother, who is an avid reader. She and her twin sister would watch their mother consume thick volumes of Urdu literature within a few hours or days. So she and her sister would scavenge for fascinating narratives at old bookstores, which in turn fed their imagination. She tells me, 'My mother also took us to stationery shops on weekends to get us art supplies, so that we could write and draw. She introduced us first to Urdu books and later on hooked us to English mystery novels. And the more we read, the more we wanted to draw and write. This is a connection that still helps me to this day. She also had this rule, "no toys, stationery items only". And fortunately for us, we enjoyed this rule immensely.' Excited by stationery shops till date, Areeba's affinity for the arts was something that developed naturally.
When it comes to her creative streak, the artist credits it all to her habit of voracious reading. It helps her picture the vivid narratives and scenes that she draws eventually. She further explains, 'Other than that, I'm highly inspired by my sister Noor Unnahar. We have a routine that mostly stretches from six to eight pm, where we sit together and work on our crafts. Since she's a writer and a collage artist, she's always with her notebooks and magazines, while I work on my iPad. Being surrounded by another artist definitely boosts up my creativity level. This is why I absolutely love going to an art school.' Sharing the space with like-minded individuals, and scrolling through Pinterest and Behance, stimulates Areeba's instincts further when it comes to her own art.
Laden with vivid hues and careful details, Areeba's body of work is not only pleasing to the eye, but also has a story to tell. The internet hasn't been the easiest of the spaces for the artist to exist in as a woman who wears a hijab. Unable to find any meaningful representation around her, her mission has been to normalise the lives of covered Muslim women through her work. She breaks it down further, 'My drawings aim to normalise Muslim woman who choose to dress modestly and traditionally. The idea is to humanise a community that's been a target of a lot of confusion and misunderstanding over the years.' When it comes to her creative process, the first step always involves sketching on paper. While she primarily works digitally on her iPad or tablet, the seed is sown traditionally. A recent development in her process includes experimenting with storyboards, for her animation work.
L: Areeba with an artwork
R: Notebooks
With an eye for lucid colour schemes, Areeba's skills have greatly evolved since she started her degree in communication design. She adds, 'I have discovered that I absolutely live for the primary color palette, and this has revolutionised my understanding of color in my drawings.' Currently juggling between her bachelor's degree and freelance career, Areeba's plate is full with a bunch of interesting projects. An upcoming collaboration she speaks excitedly about is the one with WePresent, which is a part of the parent company WeTransfer. The artist is ready and eager to share the details with her audience.
Text Unnati Saini
Date 22-09-2021