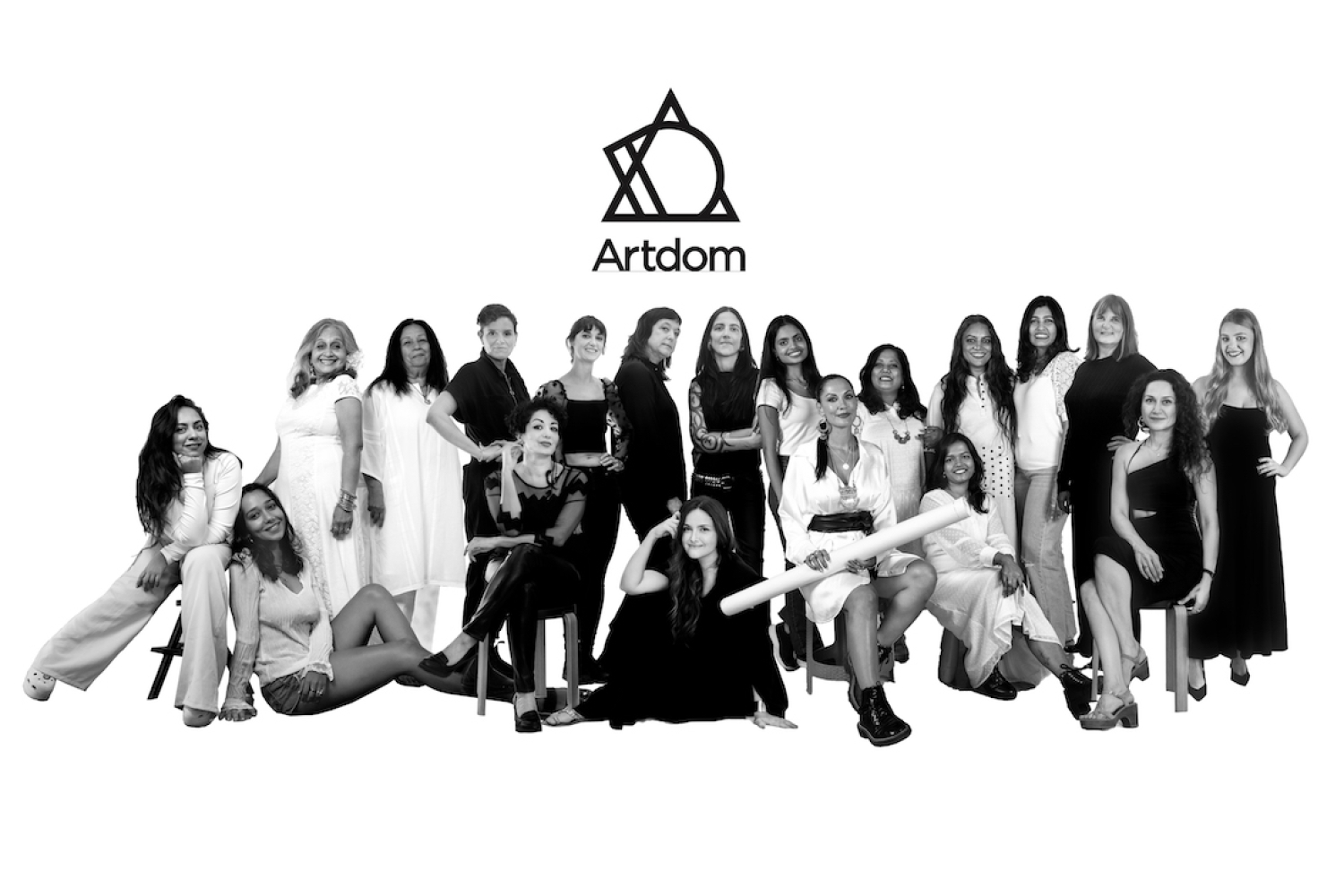 International collaborative art project Artdom in its third edition has paired nine female visual artists from India, and an equal number from the United Kingdom, and challenged them as a pair to create a shared artwork. Five of the nine finished pieces from Artdom: Building Bridges with Art (Countries in Focus: UK & India) was on display in Mumbai on February 17 in an exclusive preview before public exhibitions in Oslo and London later this year.
Founded by Swedish-Iranian artist and activist Arghavan Agida as a platform to amplify the voices of female artists on a global scale through art and creativity, Artdom has in previous editions paired artists from Sweden and Iran, and Norway and Pakistan. Each year the project focuses on two countries with contrasting levels of women's rights, and despite being a vibrant democracy, women in India face considerable challenges both at home, and in the workplace.
"To work with art as a way to connect people and cultures has been my mission for the past 11 years," says Arghavan who has been in India since early this year coordinating the completion of the artworks. "Art has always had the power to transcend borders and bring people together, and it's great to see Artdom create a new dialogue and build bridges between different parts of the world. I chose India and United Kingdom because these two countries have a deep relationship and shared history, and such a project helps to create a deeper understanding and appreciation for different cultures and ways of life. My new goal is to create a platform where more people can connect and create together," she adds. With equality as the chosen theme, Arghavan – a former Goodwill Ambassador for the UN Women National Committee in Sweden – started her research on artists in the UK and India a year ago, looking for commonalities and compatibilities in style, skills and spirit. And her journey led her to artists young and old, new and established working across different media.
The artists that shared a canvas include Rosso Emerald Crimson (UK) and Nilisha Phad (India), Melissa Magg (UK) and Nidhi Mariam Jacob (India), Anna Sudbina (UK) and Premila Singh (India), Sarah Jarrett (UK) and Manjri Varde (India), Amy Dury (UK) and Sej (India), Naila Hazell (UK) and Atia Sen (India), Jackie Berridge (UK) and Monica Ghule (India), Harriet Pattinson (UK) and Bhakti Lad (India) and Mahshad Afshar (UK) and Karishma Wadhwa (India).
"Putting together a group of women artists across two continents and pairing them in a way to share the responsibility of creating one artwork addressing big topics, it's a powerful way of moving forward with our artistic voices into areas we may not have articulated or felt confident with alone," shares British contemporary artist Anna Sudbina who has been paired with Delhi-based artist Premila Singh.

Date 21-02-2023
Diva and DIvine, an artwork jointly created by Indian artist Premila Singh (left) and London-based artist Anna Sudbina for Artdom's third edition