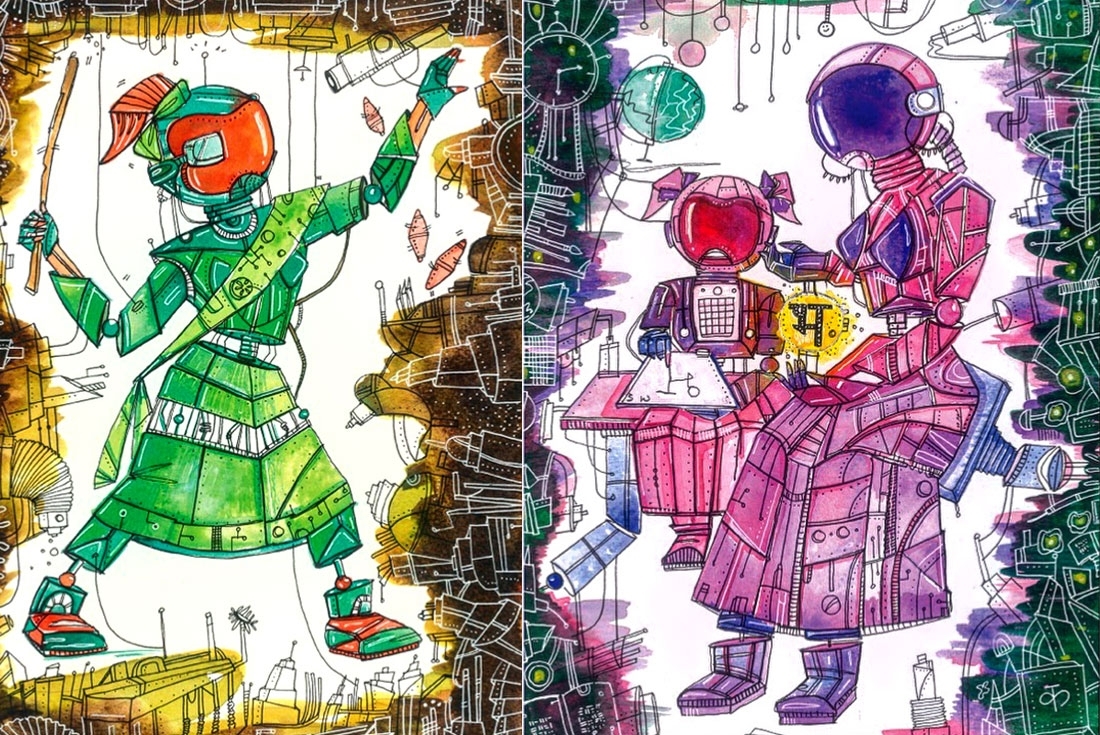 Bhuli Art
Tanya Kotnala and Tanya Singh
Like an incessantly cheerful young sister Bhuli (which means little sister in local Uttarkhand dialect) is a brand that keeps trying to do more and be more. The brand was founded by family friends Tanya Kotnala and Tanya Singh, who collaborated for the first time on breastfeeding awareness projected initiated by the Ministry of Women Empowerment and Child Development, Uttarakhand. Tanya Kotnala, illustrates and was working as a Fashion designer and Artisan trainer with the Ministry of Textiles. Tanya on the other hand was working as a freelance Nutritionist for the State Government before the inception of Bhuli.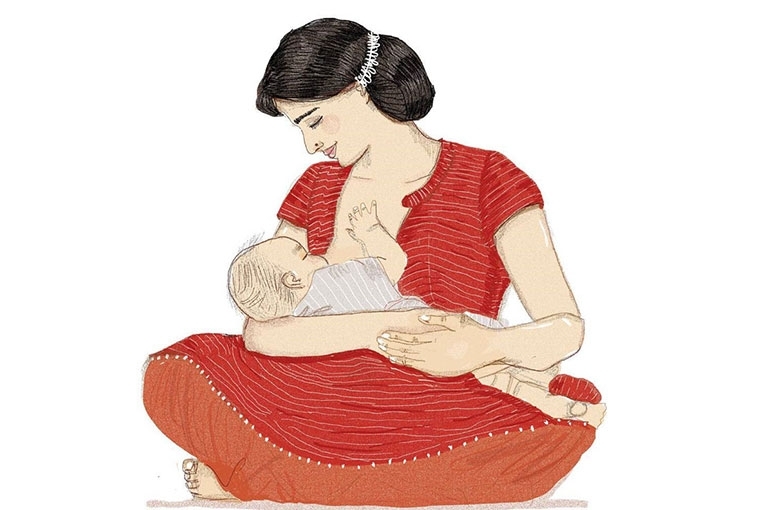 For Tanya Kotnala, art has always been a part of her life, one that she fell in love with as a child and which evolved further once she got older and learnt about Indian art, textile. While Tanya Singh has never been an artist herself, she has always believed that it is a strong medium to look at things with a different perspective. She went on to say, 'When I started working in remote areas of India and realized that most of the population is illiterate, it was then that I realized the importance of art forms and the difference it can make in the learning levels of masses. So over time I started developing IEC (Information, Education and Communication) material for the Government on different health and for nutrition based topics I made it a point to use plenty of infographics and minimum text.'
Taking from these experiences with art, as Bhuli, the duo create impactful content for their rural audience through illustrations. They recently worked on designing IEC material for creating awareness on the topic of Anaemia for young girls (in collaboration with Government) and have developed placards describing everything from symptoms to treatment of the problem with the help of vivid illustrations and minimalistic text.

The visual language of Bhuli Art illustrations are very unique and many have called it as 'Tim Burton meets Madhubani' style according to Tanya Kotnala. Her study about various Indian arts and crafts during her college days has been the biggest influence in her drawing style. While she always found inspiration in designing for a purpose, it was Tanya Kotnala's meeting with National Award winner Raheem Gutti that changed her approach to art. According to her, 'he had dedicated all his life towards preserving the art of Bhairavgarh block print, that meeting had a huge impact on me and my outlook towards Indian arts and craft. Post that meeting all my efforts were automatically directed towards finding a purpose to dedicate my skills to!'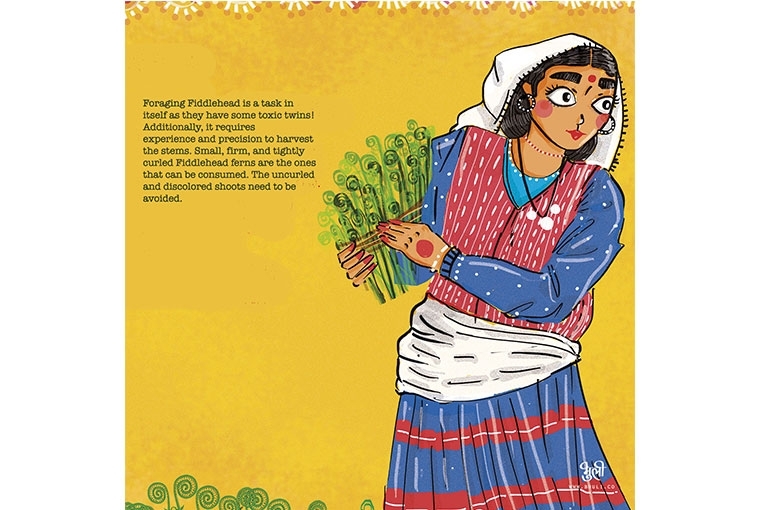 Tanya Singh's association with the nutrition series from Bhuli Art was an experiment but made them realize how food unites people. The girls behind were elated to receive a testimony recently from a lady living abroad who reached out to them and shared her memory of her grandmother using 'sil-batta' to grind chutneys. With even more motivation, they are trying now trying to build a database of the recipes that are long lost. The aim is to finally come out with a repository of local, nutritious and healthy recipes that are not known to the people but existed centuries ago.
The duo has been working on various projects in association with the government to create awareness, preserve local tradition through their work and to give back to the women in the state. They have alot in the pipeline, but they have also been thinking about getting into weaving textiles and giving it a distinctive Uttarakhand character. Tanya Singh's dream project has been to create an illustrated children's book and that is currently in the works as well.

As a brand, Bhuli's vision is to design projects and products that are simple and sustainable. They want to help create a strong and impactful cultural presence of Uttarakhand's local arts, crafts and food culture which still remains unrecognized.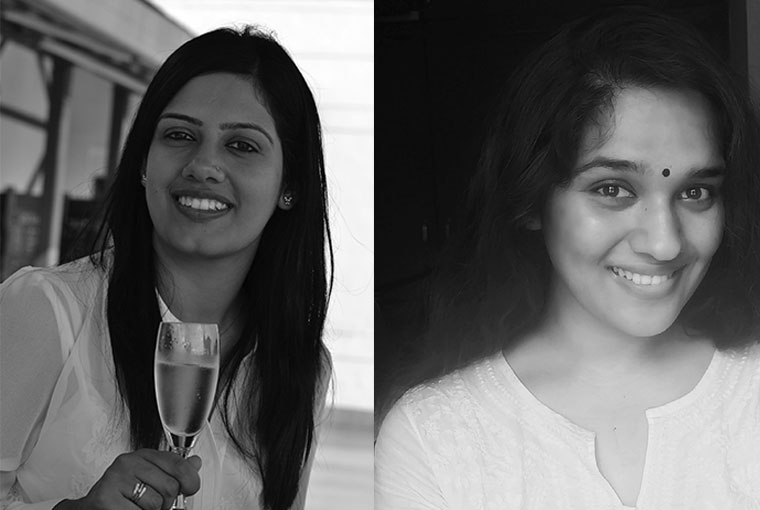 L-R Tanya Singh,Tanya Kotnala