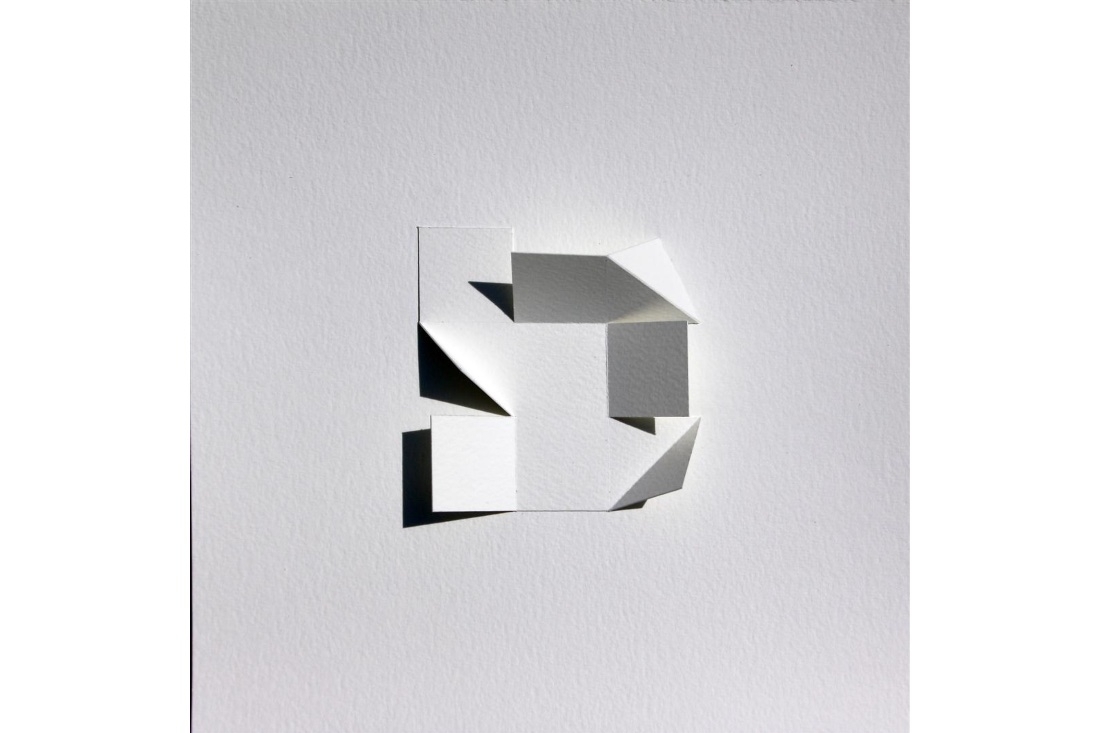 Ombres I, Paper on paper, 10x10 in., 2020 (Large)
The Artist
Born and brought up in the capital, I have spent the entirety of my youth in and around the city. I was a commerce student, pursuing my B.Com, when I began working in a business intelligence firm. Just as I was finishing my studies, I realized that this is not my calling and I wanted to take up art as a career. Even though I always had an interest in art, I didn't receive the right kind of guidance. I hail from a family of book publishers. Our speciality was mythical and historical books, and the visuals and illustrations in the books garnered my creative side subconsciously. So, I went back to studying again and completed my BFA and MFA in painting.
Presence _ Absence IV, Watercolor & ink on paper, 14x14in., 2021 (Large)
The Sensibility
My practice revolves around balancing the nuances of white of the paper and black of the ink. Plotted, dotted and drawn, stitched, foiled and punctured, the journey of a moving point traverses sometimes linearly, while sometimes converging into others. I try to manifest the daily monotony of getting from one point to another through my line drawings, by tracing the movement of a single point. It is a personal journey. Perhaps the point represents me, moving as I reflect on the city's architecture, mentally deconstructing it into horizontals and verticals. I have managed to abstract the cityscape to a form of minimal geometric purity that could be visually consumed in an instant. Being a minimalist and geometric, the concepts of linearity and symmetry are of utmost importance to me. As mentioned earlier, my works draw a lot of inference from the urbanscape, hence perfection and uniformity define my drawings and other mediums.
P = 4L
The current exhibition, P = 4L, Deconstructing Square Space, being presented online by my gallery Anupa Mehta Arts & Advisory, is an amalgamation of three suites of works, namely: Presence | Absence , Ombres and Lines in a Grid. All the respective suites work with the dynamic of a shape: a square. I have approached to enter the square with different possibilities, and at the same time, maintain its parameters. I want my viewers to experience the same — how an artist can visually stimulate your senses just by simple manifestations of a perfect shape.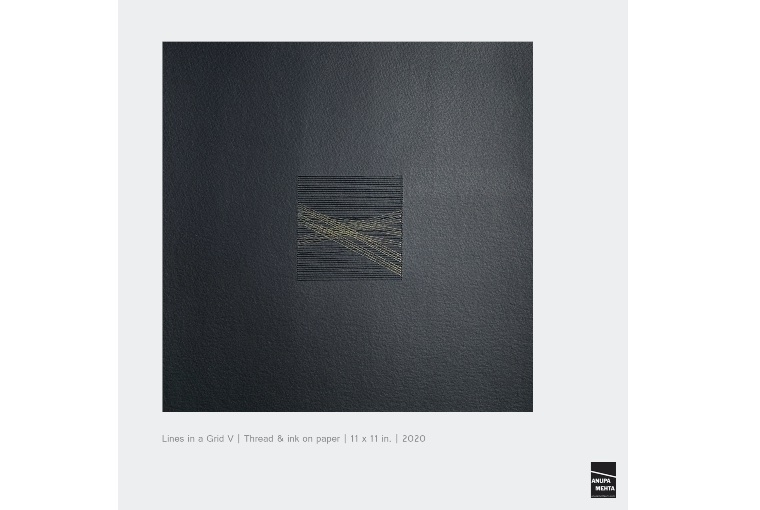 The Inspiration
Art for me has always been an attempt to capture the essence of a form, rather than its mere outward appearance. An abstractionist by nature and a minimalist in practice, I try to capture and reflect the city's architecture, deconstructed into horizontals and verticals. Each work is a harmonious order in the layering of maps, lines and angles, drawn on and threaded through the paper, flexible and tenuous all at once. I have no explanation for why a line has been overlaid over another in the given manner. The works are rather a representation of the deconstruction of the complex city grid into simple and minimalist arrays of vertical and horizontal moving points and its trajectory.
What's Next
I am currently exploring a lot of new mediums. Currently in my studio, I am working with Graphite on paper, Thread on paper and three-dimensional white on white paper structures. It's very interesting how all these mediums are different and yet they intersect at some point, bringing forth my language. And I am exploring a lot of printmaking techniques too in my studio, which can be executed without much equipment. I constantly like to keep exploring newer techniques in relation to my practice, to bring forth a new language.
Text Hansika Lohani Mehtani
Date 10-06-2021