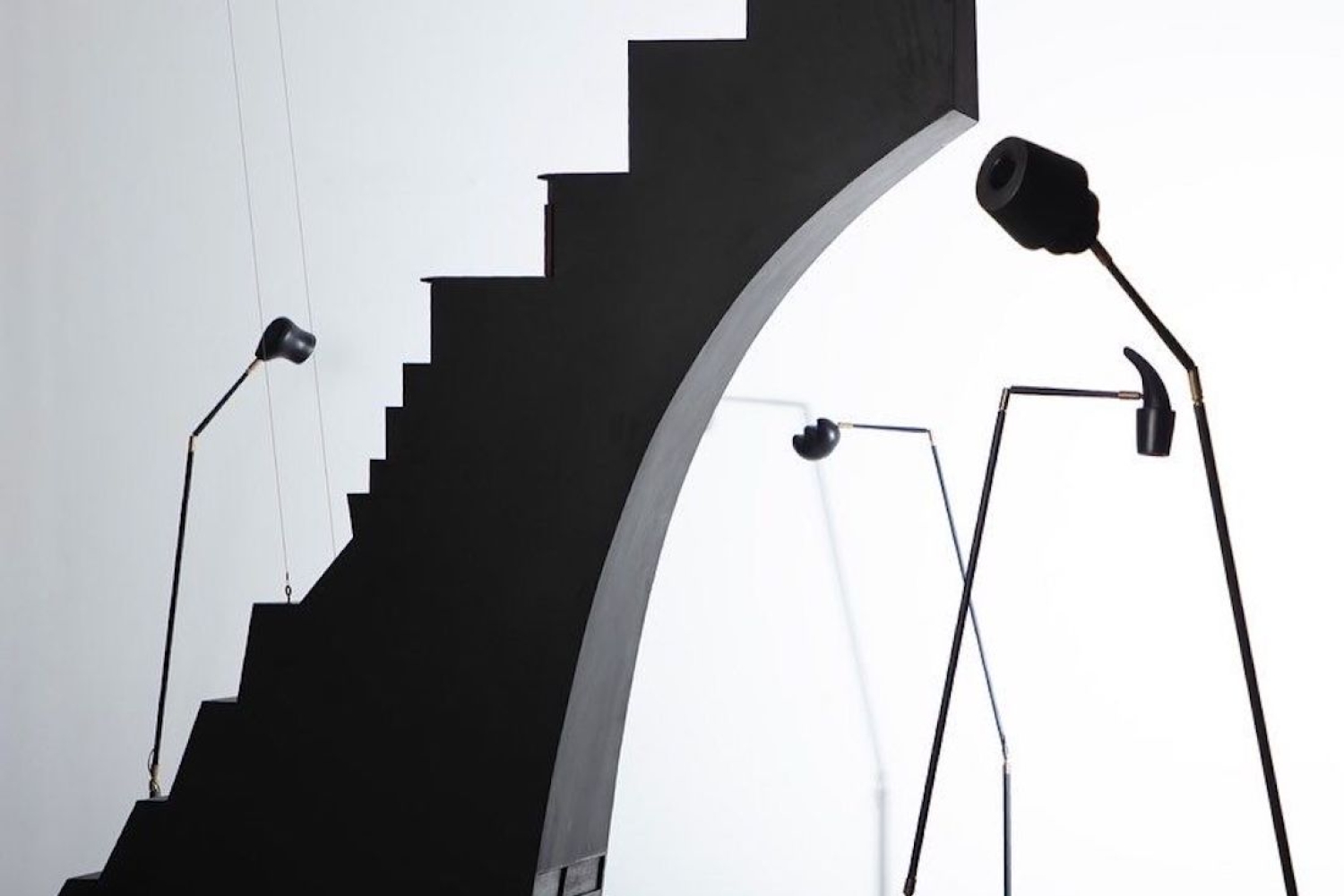 Dismantling Building = A Kit of Parts
Chemould Prescott Road, a contemporary art gallery in Mumbai, is exhibiting a furniture collection by Mumbai-based architect, designer and maker, Samira Rathod. This display of furniture, titled Dismantling Building = A Kit of Parts, is a crossover between the disciplines of art and design. The body of work contains credenzas, tables, lamps, and some miniature toys. Another section of it, called the 'lost moment', contains prints and photographs, along with a certain portion of the gallery dedicated to the projects done by Samira in the past two decades. A blend of Indian craftsmanship and contemporary architecture, this work is an attempt to discover the fundamental unit, the 'ur' of architecture — the earliest, most primitive unit.
We spoke to her to know more about the idea behind this exhibition and her approach to architecture.
Could you tell us about what idea this body of work signifies?
This collection of furniture is all about my connection to the architectural practice and the new set of objects that I have made. Whenever we make buildings, we search for a concept to follow — an overarching idea that runs over the process of building making. These ideas are often never from the architectural world and contains some otherworldly inspiration — a poem, maybe an experience, a bird caught by the eye, or just another object. This is then woven into a story and created into a narrative which leads to the process of making a building. When the gallery asked me to make a purposeful collection of furniture, which could also be looked at as art, I decided to revert this process. I asked my vertical of ideation and manufacturing to take up an exercise and look at architecture tectonically. What came post this exercise was a set of intrinsic shapes formed as a result of dismantling. These set of shapes were seen as a kit to make objects further. That's how all of this came together.
Do you believe that architecture and art are the same thing?
For me, my architecture has to be as beautiful as art. Though all art is not architecture, but all architecture can be viewed as art. And when I say beautiful, I emphasise towards the emotion it invokes. The experience as you view it has to be uplifting and full of substance. The in-house team of kaarigars made sure that each piece gets a soft-hand finish, which makes this collection even more worthy to view.
Is there any individual creative process that you follow?
There is one process which we follow very strictly. It's a process of studying built spaces along with open spaces and creating maps. This was given by Italian architect Giambattista Nolli, who designed the map of Rome, entirely in black and white. We too do Nolli diagrams, right from the beginning, to visualise the entire building. The other process is of model- building, to view things volumetrically and this helps us to omit and add things accordingly. This model eventually gets more improvised and detailed, and further helps us to come at a conclusion. Each concept, be metaphysical or physical, layers how the final outcome is supposed to look. This entire developmental process is quite sacred and gospel for us. Both ideation and designing are like air and water, interlinked beautifully to create a building.
This exhibit is on view from 30th June to 2nd August 2022.
Text Samridhi Singh
Date 18-07-2022