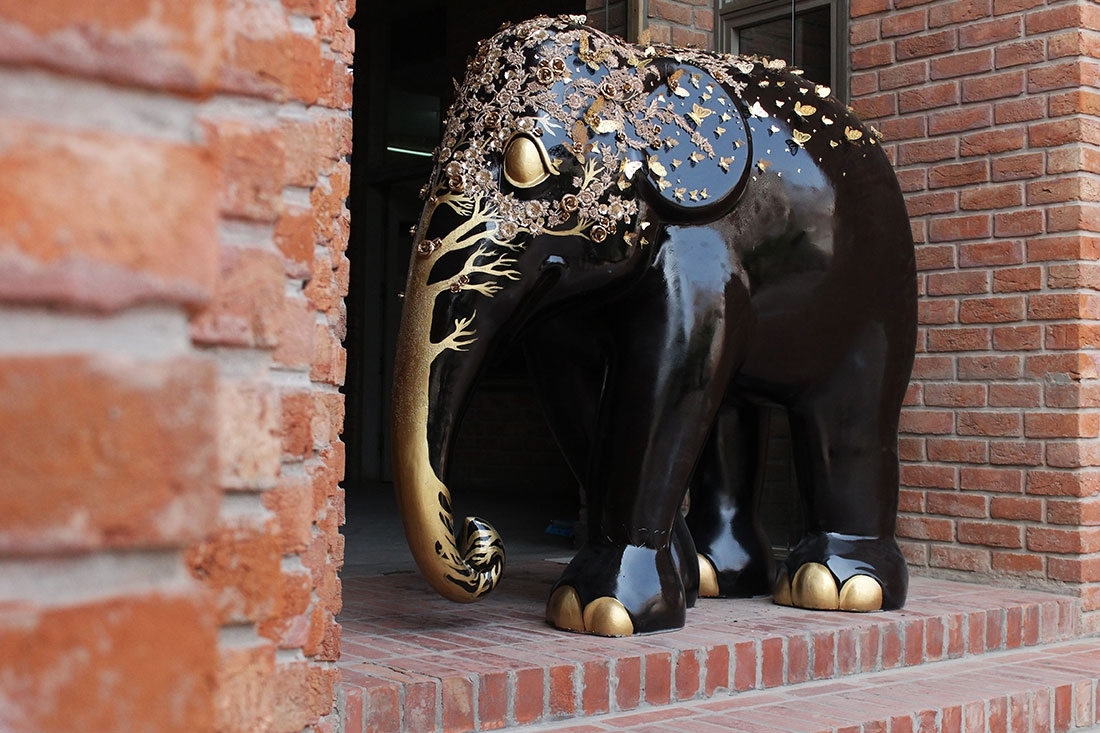 Airavat by Tarun Tahiliani
Mumbai should prepare itself for a herd of extravagant elephants is going to come stomping early next year as a part of the Elephant Parade being organised by Elephant Family. Elephant Family, founded by late Mark Shand, is an NGO in pursuit of saving the Asian elephant.
An awareness campaign aimed at drawing attention to the plight of endangered Asian elephants, the Elephant Parade is a public art exhibition that has had various private previews across cities in India through the month of November 2017, before it is let loose in Mumbai. Following the footsteps of its predecessor the London Elephant Parade 2010, the Indian chapter will witness a host of designers and artists like Nicobar, Kalyan Joshi etc. Elephants designed by these artists will be put on display in February 2018, followed by an auction of the same to raise funds to help secure 101 identified elephant corridors across India.
Ahead of the Parade, curator Farah Siddiqui gives us insider details about what to look forward to.

What is the idea behind the Indian chapter of Elephant Parade?
India is home to the world's largest population of Asian elephants on the planet so it is a kind of homecoming. It feels entirely right that India would host an Elephant Parade.
Gopi by Kalyan Joshi. Photography by Anya.
Are there any known faces, artists or fashion designers who will be a part of the Parade?
We have selected some of the most talented artists across disciplines of art, fashion, design and folk art from the country which are unique in their own ways. Each creative has poured immense amount of time, energy and love for the cause and we are extremely lucky to have all of them on board.

How has the artist lineup been curated?
My colleague, Aqdas Talti, and I were conscious about including a broad range of talent. Each artist who was invited to participate brought a unique approach and sensibility. From eminent fine artists and iconic fashion designers to folk and tribal artists, I was excited by the possibility of juxtaposing a range of artistic practices on one monumental platform.

Auction Parade London 2010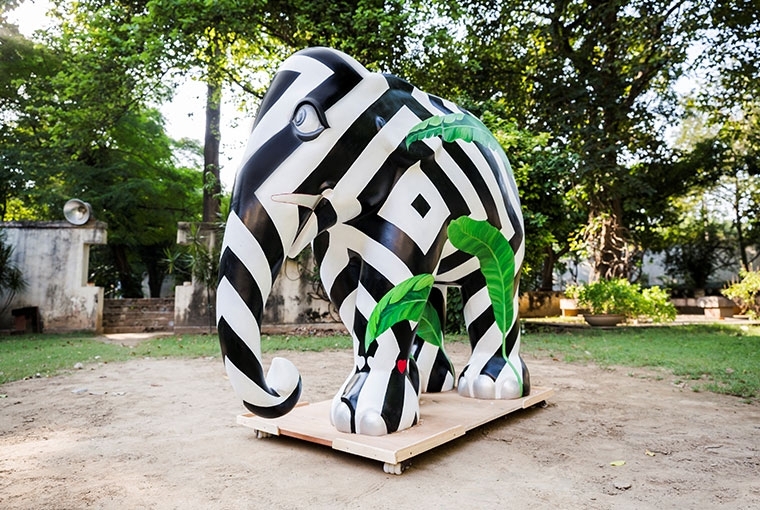 How is this parade different from its predecessor, the London Elephant Parade?
We have a wealth of artistic genius and the participants have explored a distinctive language in their work by merging historical influences with contemporary art and craft practices. Some of them have used traditional approaches of Phad painting and Pichvai from Rajasthan as well as Pattachitra painting from Orissa. The designs are dramatically different from the London Parade.

Anything in particular to look out for?
The Elephant Parade India is a labour of love, Elephant family is grateful for the opportunity to share this collection of exceptional art and craft with the public and we hope the parade has a deep and unforgettable impact



Text Pankhuri Shukla