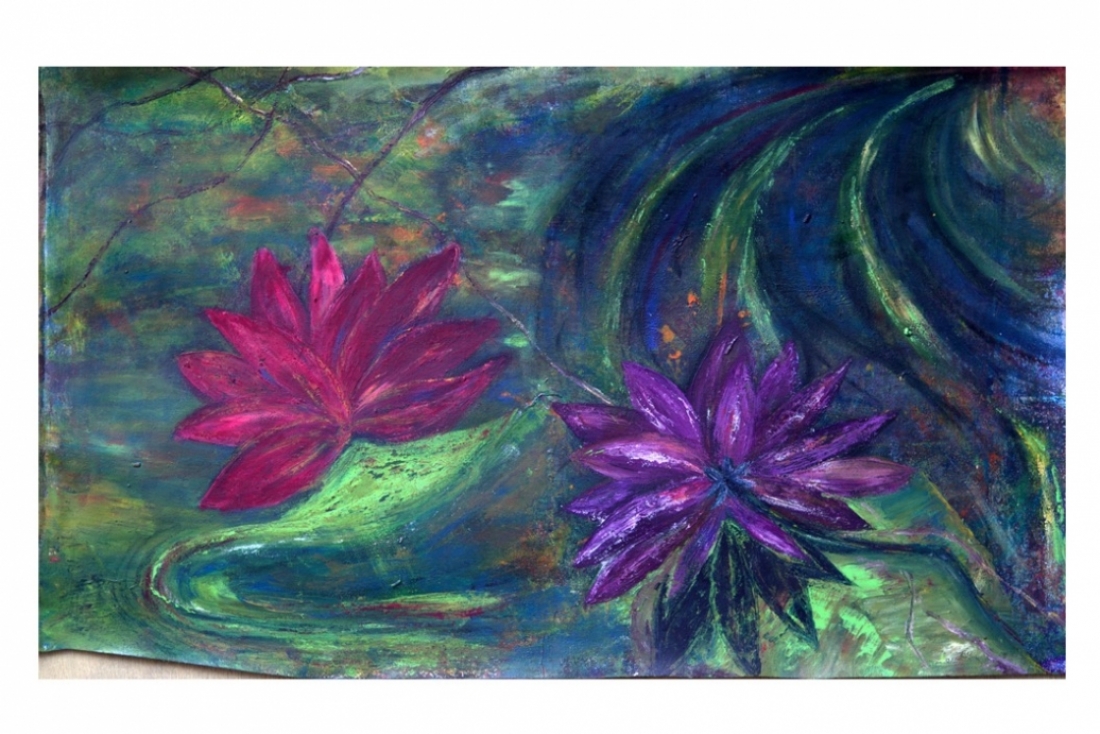 Each day we are born again (2018)
70x40 cm mixed media on canvas
The Artist
Kavita Issar Batra is of Indo-British origin, now based in Singapore. She grew up running free on the hillsides of Nainital, Uttaranchal and then found herself in the urban chaos of Delhi. She went on to live and work in the UK for twenty years before moving to Singapore nine years ago with her family. Largely self taught, she trained traditionally three years in the studio of British artist, James Holdsworth, then was mentored for a further four years by Australian artist, David Kelly.
Tree 2018 mixed media on canvas 6 ft x 7 ft approx
The Show
NO NUMBER, NO NAME - an exhibition of paintings, photographs, video and installations - that trains its lens on society through the natural, organic materials that 'litter' our streets and pavements. The show is Issar-Batra's first solo in India curated by art historian and curator Dr Alka Pande. 'From a spider spiralling up towards the sky, to leaves burnt from the heat of the bright sun, to dried twigs and flowers strewn on her walking routes are all captured by Kavita's constant companion - the I phone. The photographs are re-looked and re-imagined as visual treats on canvas and paper bringing alive a rare vibrancy. No Number No Name is Kavita's engagement with her immediate environment and a thoughtful, quiet introspection where the outward eye softly nestles within her innerscapes and teases out silhouettes of people sans names, without numbers,' says Dr Alka Pande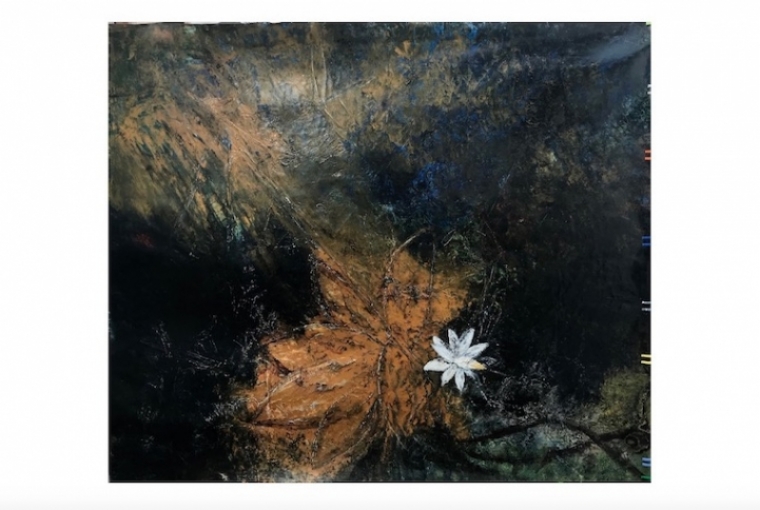 No mud, no Lotus 2018 mixed media on canvas 7ft x 6 ft. approx. iPhone
The Inspiration
Issar-Batra is drawn to the natural, organic materials that 'litter' our streets and pavements. They lurk in the shadows quietly accepting all that comes their way – being trampled on or driven over, subject to the vagaries of the weather which all determine their fate – whether they crumble to dust on hot dry days or slowly disintegrate into the wetness merging with the surface they find themselves on. Either way, returning to the earth, nutrients to the soil. Detached from their parent plant, these nameless flowers, leaves, seedpods, twigs, pieces of bark etc. are dying, that process may take a long or short time. For us humans too, from the time we exit our mother's womb, the only certainty is that we will die. Again, none of us know how long what we call 'life' will last. We too are changing from infants to children to adulthood and then old age. Society today seems obsessed with erasing changes that are regarded as imperfections or signs of aging, to fit with idealised notions of what is beautiful. Nature points to the peace that comes with 'acceptance' and celebration of these changes and their impermanence. Her work gives a voice to the discarded and ignored, finding beauty and meaning in it.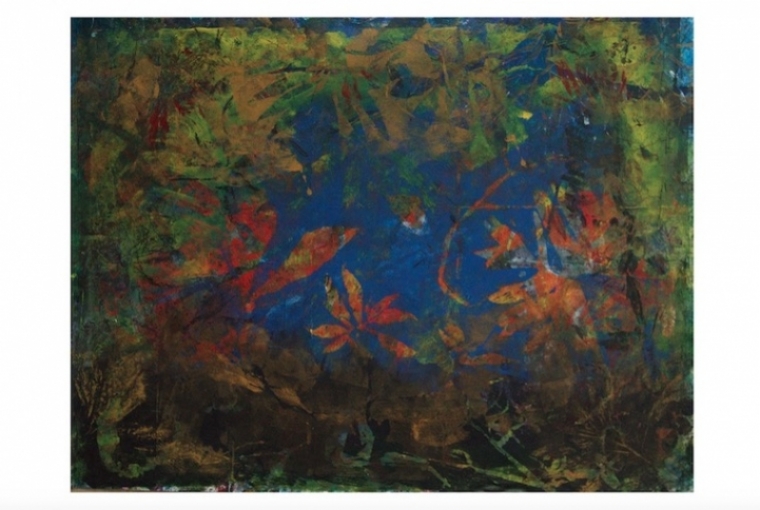 The fish pond 2018 82x106 cm mixed media on canvas
The Cause
A greater portion of the proceeds from the exhibition will go to Chintan Environmental Research and Action Group. 'The deep engagement with 'detritus' fuelled Kavita to engage with Chintan, the Delhi based NGO which supports and nurtures the waste collectors. And it was a seamless unspoken connection which brought about the collaboration, moving Kavita to donate 60 per cent of the sale proceeds from her exhibition for the healthier life span of Chintan,' tells Dr. Alka Pande.

On View: March 27 to April 6, 2019, 10 a.m. to 7 p.m.
At: Visual Arts Gallery, India Habitat Centre, New Delhi