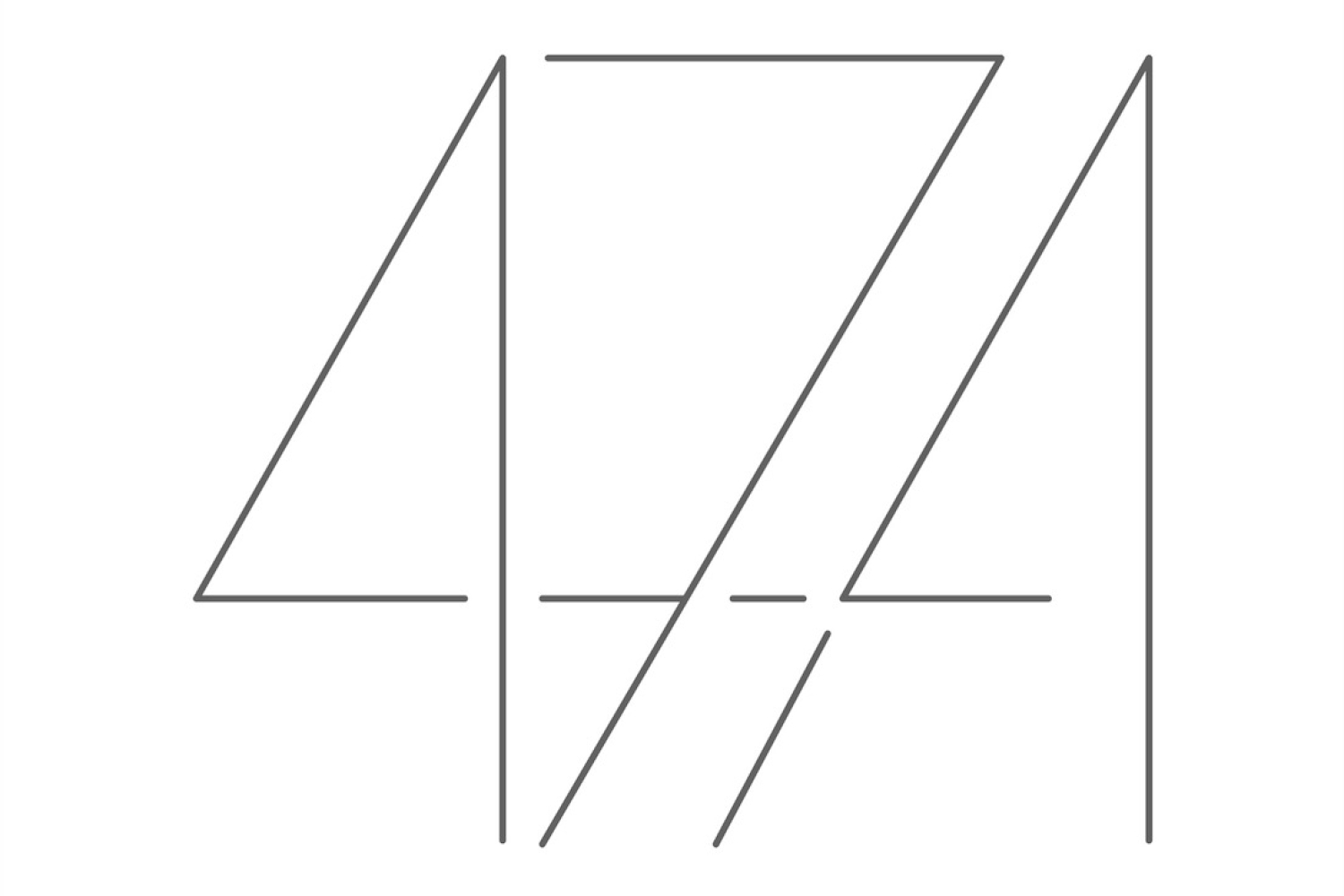 47-A, a celebrated gallery for design, marks its one year anniversary this month. Co-founded by two arts organisations, Baro Market and C&L Design from Chatterjee & Lal, the gallery's year-round programming featured exhibitions programmed individually by Baro Market, C&L Design as well as by invited guests. We look back at their exhibitions below, along with exploring their ongoing one:
Open
9 April – 9 May 2022
The first exhibition at 47-A, Open, incorporated material chosen by Baro Market and Chatterjee & Lal respectively. It both signposted future programming that each would host, as well as established ongoing areas of interest. Central to the exhibition's curatorial strategy was a shared belief that design, especially in the Indian context, should engage with audiences as widely as possible.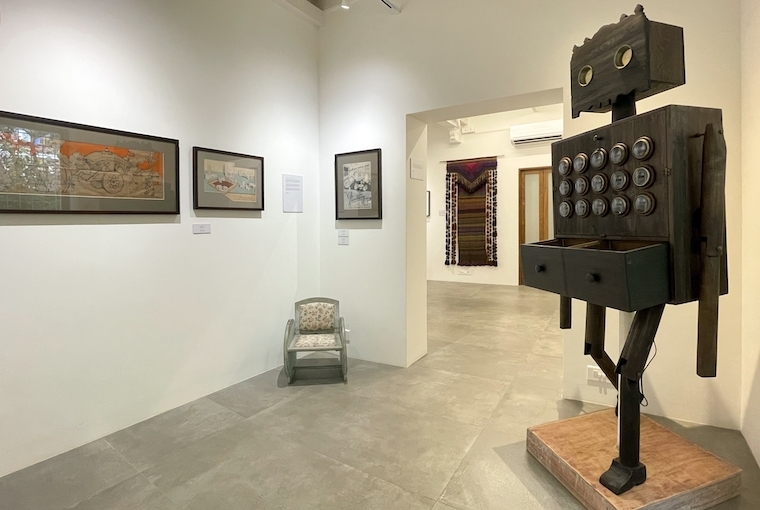 This Ground, Plus: Khotachi Wadi in Design Context
23 July – 9 September 2022
Curated by André Baptista and C&L Design
This design-led exhibition focused on the history of Khotachi Wadi, located in south Mumbai's Girgaum, through disciplines as diverse as architecture, culinary histories, speculative art, early street photography and product design. In keeping with the mandate of C&L Design exhibitions, a wealth of archival material had been brought into conversation with contemporary design objects. Curated by academic and local resident André Baptista, along with Chatterjee & Lal, the exhibition brought together the voices and stories of generations of residents at a moment of unique importance to the area. The distinctiveness of Khotachi Wadi is threatened by the erasure of its 19th and early 20th century bungalows and chawls. These structures - and the worlds created in and around them - have offered unique design solutions for centuries.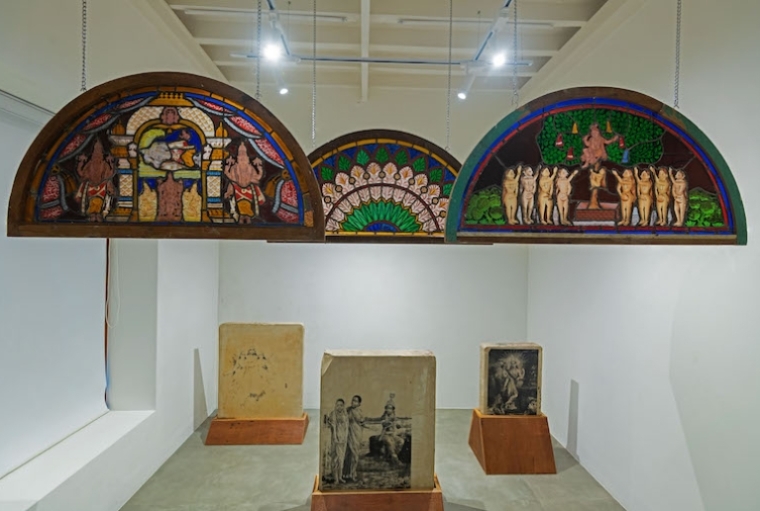 This Ground, Plus: Khotachi Wadi in Design Context
Mid-century Madras: Creative Dialogues in Art, Craft and Industry
19 November 2022 - 15 January 2023
Curated by Vaishnavi Ramanathan
C&L Design in collaboration with Ashvita's
The question of what it meant to be progressive, in thought and form, was a pressing one in the decades following Independence. This exhibition offered an insight into a moment when diverse players converged in mid-twentieth century Madras (now Chennai) to participate in this discussion, enriching the aesthetic and cultural scenario. Of central importance was the Department of Industries, the body managing the School of Arts and Crafts, Madras and also taking initiatives to encourage industries in the region. Simultaneously, at the national level, the need for economic development resulted in the formulation of strategies and governmental bodies that channelised growth in various sectors. This exhibition provided a glimpse of how the notion of being progressive was interpreted by different interest groups working in distinct but overlapping areas: by nation-builders who spearheaded initiatives aimed at socio-economic change; by designers who sought to inculcate a new aesthetic sensibility in domestic spaces; and by artists who desired to create a taste for modern art.
Mid-century Madras: Creative Dialogues in Art, Craft and Industry
Common Ground: Meera Mukherjee and the carpet makers of Muzaffarpur
19 November 2022 - 15 January 2023
Curated by C&L Design
Meera Mukherjee (1923 - 1998), best known as a sculptor of bronzes, was committed throughout her career to an understanding of art and design that travelled outside the confines of the academy and into the interiors of the country. To further her own practice she had learned metalworking techniques in Bastar, Chhattisgarh, and, indeed, had been engaged by the Archaeological Survey of India (ASI) to document the work of communities in the production of metalwork. At the same time, Mukherjee was driven by a powerful political commitment to help in the upliftment of marginalised communities. This was allied to her interest in teaching and her parallel career as a writer of children's stories. Many of these interests coalesced between 1986 and 1991, at a time when she had founded a small school in a village outside Calcutta (Dhankhet Vidyalaya), where her bronze casting took place. Inspired by watercolour drawings produced by children of the school, Mukherjee worked with women in the village to realise the same imagery in the form of Kantha stitch-craft. This was an unusual and innovative attempt to improve the lives of poor village women. In an act of creative relay, the resulting stitch paintings formed the spark for her to commission a series of hand-woven carpets in collaboration with out-of-work carpet weavers from Muzaffarpur. Mukherjee was able to achieve a patterning for each of the carpets that allowed them to be seen in the round: the carpet weavers repeated the sprightly compositions of individual Kantha stitch-paintings and, as they did so, they changed the orientation of the imagery.
Common Ground: Meera Mukherjee and the carpet makers of Muzaffarpur
The House Style: Culture of the Expanded Book
15 April - 7 May 2023
C&L Design presents The House Style: Culture of the Expanded Book, bringing together a range of important India-based publishing houses and self-published authors. In addition to presenting an array of books focussed on arts and culture, the exhibition also pays particularly attention to publishing projects that have been informed by, or have provided impetus to, objects and artworks in other media: this includes film, photography, painting, prints, sculpture, soundscapes, even performance. The sheer diversity of material presented indicates the vibrancy and experimental nature of expanded book culture in India at present.
The House Style is the second time C&L has looked to the world of books and book design. In 2016, Rukminee Guha Thakurta curated Zones of Privacy, bringing together both self-published publications and distributed editions.

Date 28-04-2023