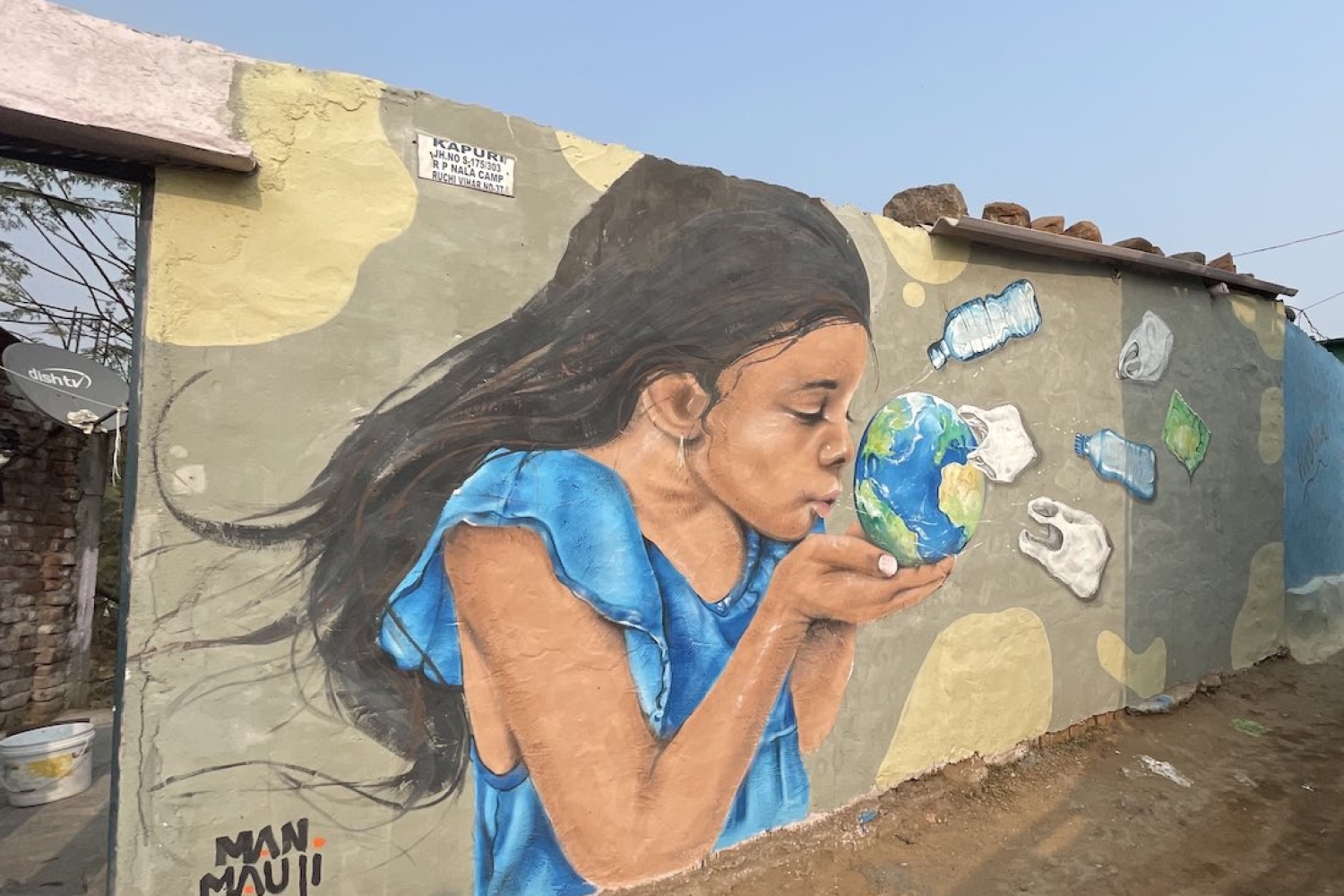 Open Canvas is a public Arts project founded by Anika Somaia, a high school student who loves creating art in public spaces and likes to socially engage with it. Founded in 2019, Open Canvas is a vehicle to foster community, inclusion and discussions of civil rights through art in public spaces. Open Canvas approaches people and places with a focus on storytelling, communication and celebration. Their projects are reflective of historical, environmental or cultural phenomena that serve as identifiers for the communities they work in, using art to build connections that create a unique sense of place.
WHAT ? Open Canvas aims to bring art into public spaces – which means it is created and viewed collaboratively. It is interesting to see how people with radically different worldviews and experiences can become united by a shared experience. Interactions like these between art and society that drive social change, that propelled Anika to create Open Canvas.

HOW ? Open Canvas creates murals in residential communities and school campuses, that shed light on issues from female empowerment to freedom of expression. In doing so, they celebrate the progress India's communities have made in upholding civil rights but also initiate wider discussions on how they can change for the better.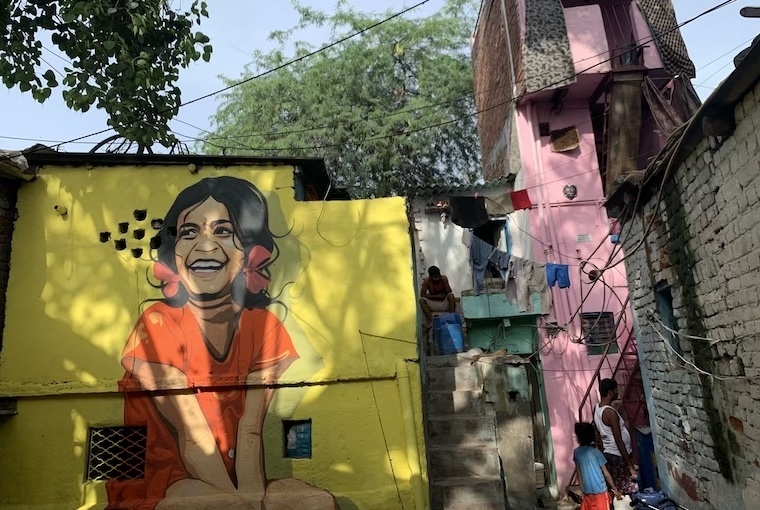 The murals have all developed within a consistent conceptual framework, approaching people and places with a focus on storytelling. During the development of a concept for each project, Anika begins with a community conversation and researches the site to provide a contextual framework for the artwork. Members of the Open canvas team then work together to synthesize historical, environmental, or cultural phenomena that create unique identifiers for that community, which they seek to use as the basis for the design of the mural.
WHO ? Open Canvas usually work alongside a team of professional artists, art students and community residents – with large scale projects especially, collaboration is of utmost importance and central to Open Canvas's ethos. To have the artwork embraced by the children in a school or the residents of a slum community, they need to feel a sense of ownership over it, and this comes from being part of the ideation and painting stages. And it is always so rewarding to see how many people, of all ages, are eager to get their hands dirty and get really and truly involved in the process! Open Canvas collaborates with organizations such as The Kailash Satyarthi Children's Foundation (KSCF), Each One Teach One (EOTO) and Nature Morte Gallery to bring about a positive change in the community.
WHY ? The Murals focus on topics such as Importance of Education, female representation in the workforce, Environmental Issues, Subjects are also chosen as per the change they would like to bring about in that area basis the dialogues with the residents, what could help strengthen their communities and what changes they want to see in their lives.

Date 21-07-2022