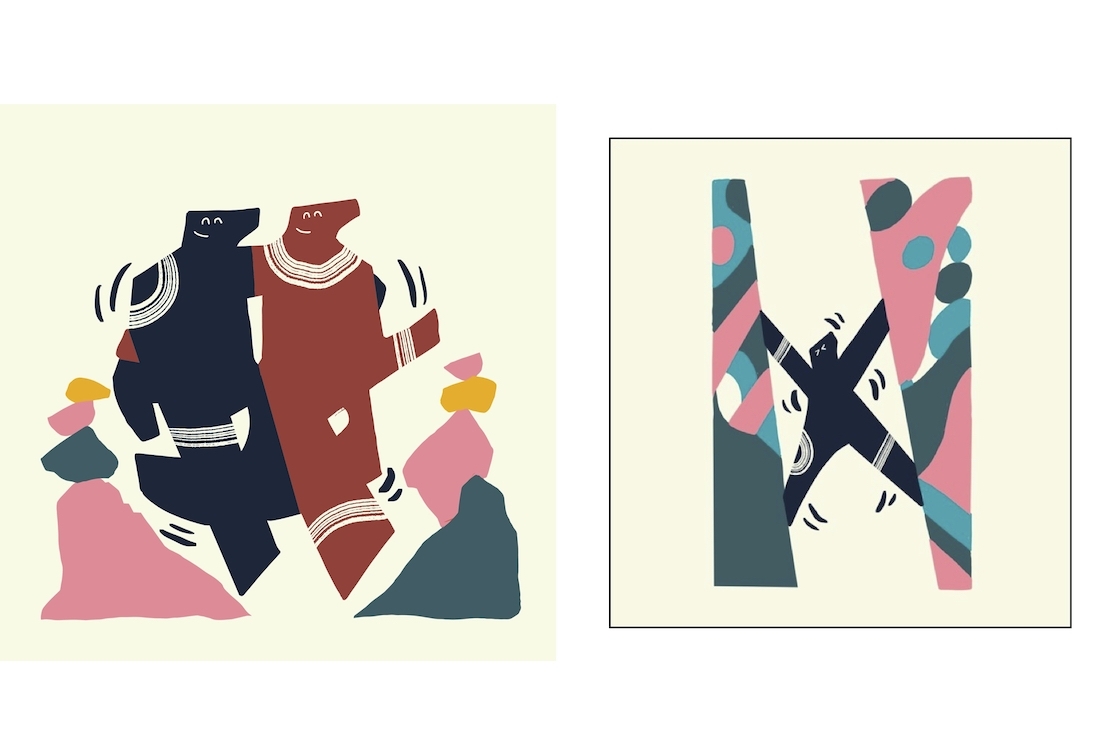 L: 2 Sides Of The Same Coin by Ashwin Chacko R: Ashwin Chacko-Unveiled
In response to the current pandemic, Method Art Space, Mumbai has ventured towards creating an exclusive online series called PAUSE. A virtual series of shows, it aims to showcase unfinished projects by artists around the world. After artists Randolph Correia and Parizad D, Method now presents works of Ashwin Chacko and Surabhi Chowdhary.

The Artist
Surabhi Chowdhary completed her BFA in Graphic and Media Design from London College of Communication. In order to further her passion, she took up Fine Art at the Slade School of Fine Art, London. Her works revolve around the themes of archaeology and anthropology. It is further accentuated by drawing parallels between human relationships and the co-existing society. Additionally the themes of Anthropocene and the Anthropic Principle is an ongoing research in her artistic practice.

Trespassing
Ideas and thoughts are abundant in our conscious and/or unconscious presence. It is in giving an identity to them that it gains a virtual or a physical existence; and in doing so, that thought or idea does not belong to one any longer as it develops a voice of its own, having a significant impact on someone or something. The title Trespassing suggests that I am or will be revisiting the project, but only at my convenience.
Surabhi Chowdhary: Trespassing
The Artist
Ashwin Chacko is an Indian storyteller, illustrator and designer living and working in Dublin. He is interested in uncovering the social interactions that drive culture. He seeks to capture these moments in bold lines and shapes, his compositions focus on a strong use of characters intermingled with typography and patterns. He has worked with clients such as Facebook, Nike, Puma, Dublin Inquirer, and the United Nations.

Unveiled
Unveiled is a show that delves into a deep introspection of self. Questioning how we look at ourselves and how we relate to society. Examining love, marriage, social obligation and ones own identity. It seeks to demonstrate our need for balance across all spheres of influence, from personal to social.
L: 'Unveiled' ; R: Balancing Act (marriage) by Ashwin Chacko