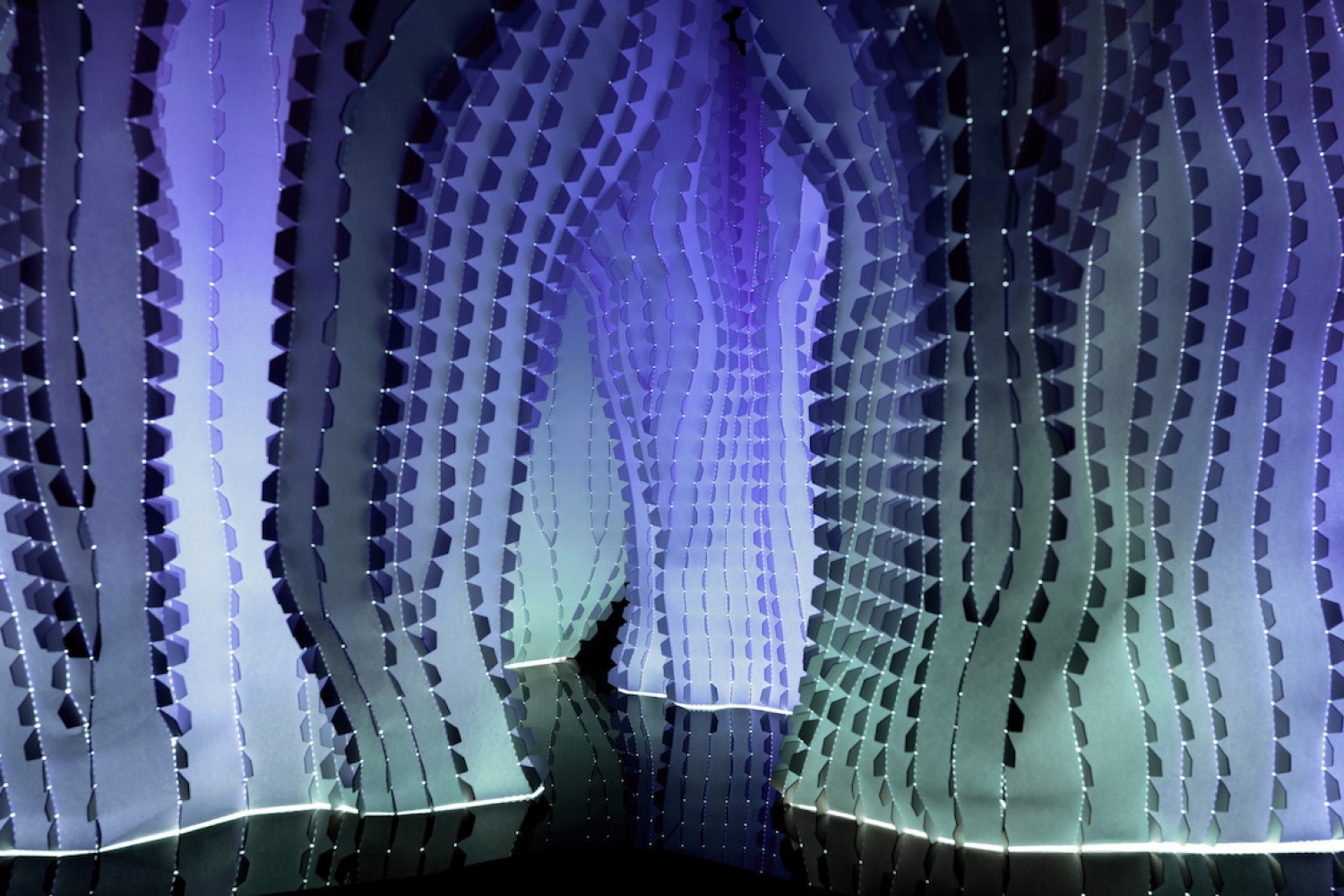 Nestled in the bustling lanes of Okhla, a space like Pulp Society takes you by surprise. Even though this part of Delhi is known for hosting the two big fairs (India Art Fair and India Design), it is still working to be the one stop shop for all things art. But it is not far from being that, if I may so. There is a lot in the works that I was introduced to by the women of Pulp Society, an art space primarily focused on paper-based practices. Part of the Sona Paper, Pulp Society was founded by Vrinda Suneja with creative support from the design legends, Thukral and Tagra. But now, the baton has been passed onto the women of the family who have introduced more modern and contemporary practices to the space to support art. The gallery space wants to shine the spotlight on younger voices that work with paper. They also have a studio separated by a glass wall from the gallery, wherein practitioners can experiment with paper while soaking in the art.
Khoral is the ongoing show at Pulp Society that has three spectacular paper sculptures. It talks about the corals of the sea, bringing your attention to the marine life and the urgency of actions needed. Vidhi Jethi and Palak Suneja are the current Directors of the space, and Priyanshi Saxena has curated Khoral for them. They sat me down after a walkthrough of the space, with coffee and of course, paper. Excerpts from the conversation follow:
Beginnings
Vidhi: Basically, my father had this idea to build something better out of the paper mill. Use the space in a better way because a lot of people used to visit the place, like students from Pearl and other colleges, just to buy paper. So he wanted to use space in a better way where people have a good experience visiting it. That's when the seed of the idea was planted. And with the help of dear friends like Thukral & Tagra, we arrived at the decision of opening a gallery space. And the name, Pulp Society, was coined by T&T themselves. That's how this came into being. We're trying to create a society here for people to visit, experiment and push the boundaries with paper and art. That's how it came into being with Vrinda Suneja and T&T.
Palak: Our first show was with Sitara, she was the curator for Imprint, in January 2020. Right after the first show, we went into lockdown. That's when we went digital. And then we did some digital artworks. We also collaborated with The Irregular Times. There was a zine fest that was done. First it was supposed to be offline, but then that also went online. There were a couple shows that were done online. But Vrinda and Sitara never translated an offline exhibition to digital. The process of coming into a gallery, like walking around art, being around it is a very different experience, you can't recreate an exhibition online, which is what a lot of people did. So overnight, there were new projects that were created and were quite successful in primarily engaging with a young audience that then came to know about Pulp Society, and at that point the studio was a separate entity and not part of the gallery space.
All about Pulp
V: This was meant to be a space where artists or creative practitioners can come and hang out and make prints and just be around paper based practices. It wasn't meant to be a hardcore commercial gallery. I think that was the intention.
The Space
V: The space was designed by Shaleen Jethi of Linear Concepts, and the idea was to create an approachable gallery wherein you could just come and hangout.We wanted to create a space wherein you could interact with the art, explore paper and go to the studio to create something of your own. We also wanted to display some paper here because this is primarily a paper company, so people could come in and explore the textures as well. It is also a gateway to Sona Paper and forms a connection with the parent company.
Another conscious decision was to keep a glass wall between the studio and the gallery. It was meant to be one space wherein even if you are making prints in the studio, you could see the art simultaneously.
Okhla Art Community
Priyanshi: Two best framers in the county are in Okhla. KNMA Sellar has opened up. Art and design fairs happen here so there are a lot of spaces here which have sporadically been active. Bhaane is here. So culturally, there is a lot that has been happening here. You come and spend a day here with art, like a walkthrough with various stops.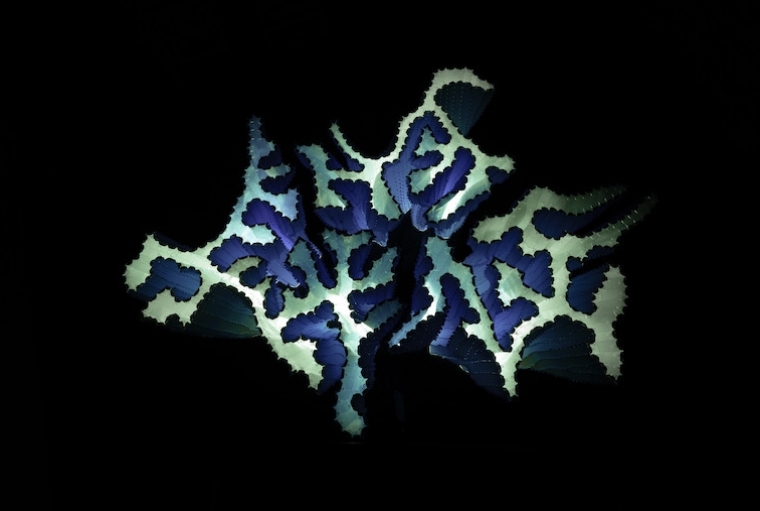 Curatorial Process
P: We're basically giving out the space to younger and new contemporary artists. And there isn't a gallery that looks primarily at paper. We've also pushed the envelope and come to sculptures with paper. Just paper-based practices also to understand the value chain system since paper as a medium is also considered the least valuable. Also, we are educating people about these systems that generally hold back a lot of people in the commercial art space from actually concentrating on paper-based practices.
Khoral
P: There were three reasons why we looked at this. One is, we generally had shown flatwork on paper before this. So we thought, let's bring sculpture in. And the second is, it started conversations about like ecological and anthropological consciousness. We might not even highlight it very verbally in either the exhibition, text or otherwise, but I think at some point these are the sort of practices that we want to push forward.
Corals, on which this entire art is based upon, their breathing cycles are sinked. There is some universal conscience connection. It is also the oldest form of life on earth. It is possibly the most sensitive form of life. It is the form of life that we do not see that we are destroying on a daily basis. When the tigers were vanishing, we did something about it, but we do not even know how many varieties or how many species of coral have been made extinct just by human actions.
Words Hansika Lohani
Date 28-04-2023