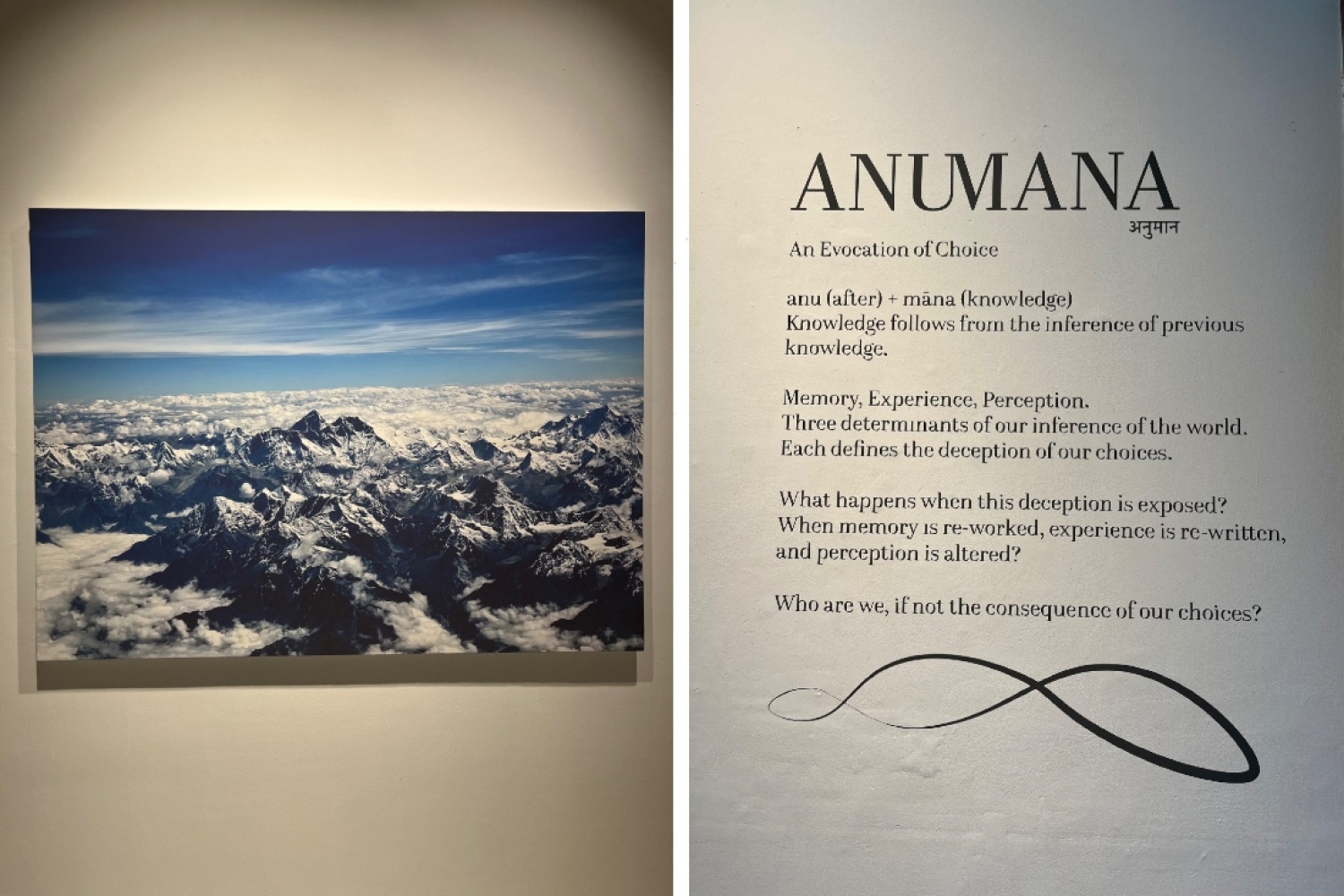 Photographer and artist Raihan R. Vadra creates a thought provoking and immersive experience with his latest exhibition, Anumana. Employing the philosophical double-forked paths of choice and no choice in respect to freedom, he mirrors the elements of memory, perception, experience, and expectations. Anumana suggests that the two roads offer a different journey and run parallel, but they always converge at the end.
We speak to Raihan to learn more about his work and his latest show.
What was your earliest introduction to photography?
More than photography, I think it was my introduction to wildlife and the jungle. I used to go to Jim Corbett and Ranthambore with my family, and my time spent there compelled me to document the wildlife. Later, it translated to my passion for photography, and now I'm happy to say I get to pursue it full time.
All your collections navigate themes with a lot of nuance. With what would your new exhibition Anumana be dealing?
Last year I did a show called Dark Perception, which was all about control inspired from the pandemic and its many lockdowns. I didn't portray the control in a positive or negative light — it just was. The commentary was projected through the show being in a dark room and the viewers having no control over how long they could look at a work or the sequence of it. It was meant to be a disruptive and controlled exhibition.
With Anumana, I wanted to elaborate on these things but through the opposite end of the spectrum — freedom. So I explored the philosophy of Anumana, which is the Sanskrit philosophy of inference. The exhibition is structured along the two paths of choice and no choice to mirror the subjectivity of freedom.
Would you ever consider exploring another medium of art?
I've done a little bit of design, so I make t-shirts and tote bags in my free time. I'll be displaying a sculpture I made in school at this show. I don't believe in sticking to a single medium, I just continue making what resonates with me and people. Anumana is not solely a photography exhibition, it's immersive through its employment of light and sound. It's a sensory experience because I wanted to make it engaging.
What's next?
I wont say much since I haven't announced it yet, but in February, me and a very cool group of people will be putting up something at the India Art Fair that shouldn't be missed.
Raihan's exhibition Anumana is on display at Bikaner House, Delhi till the 23rd of December.

Text: Nandini Chand
Date: 19-12-2022