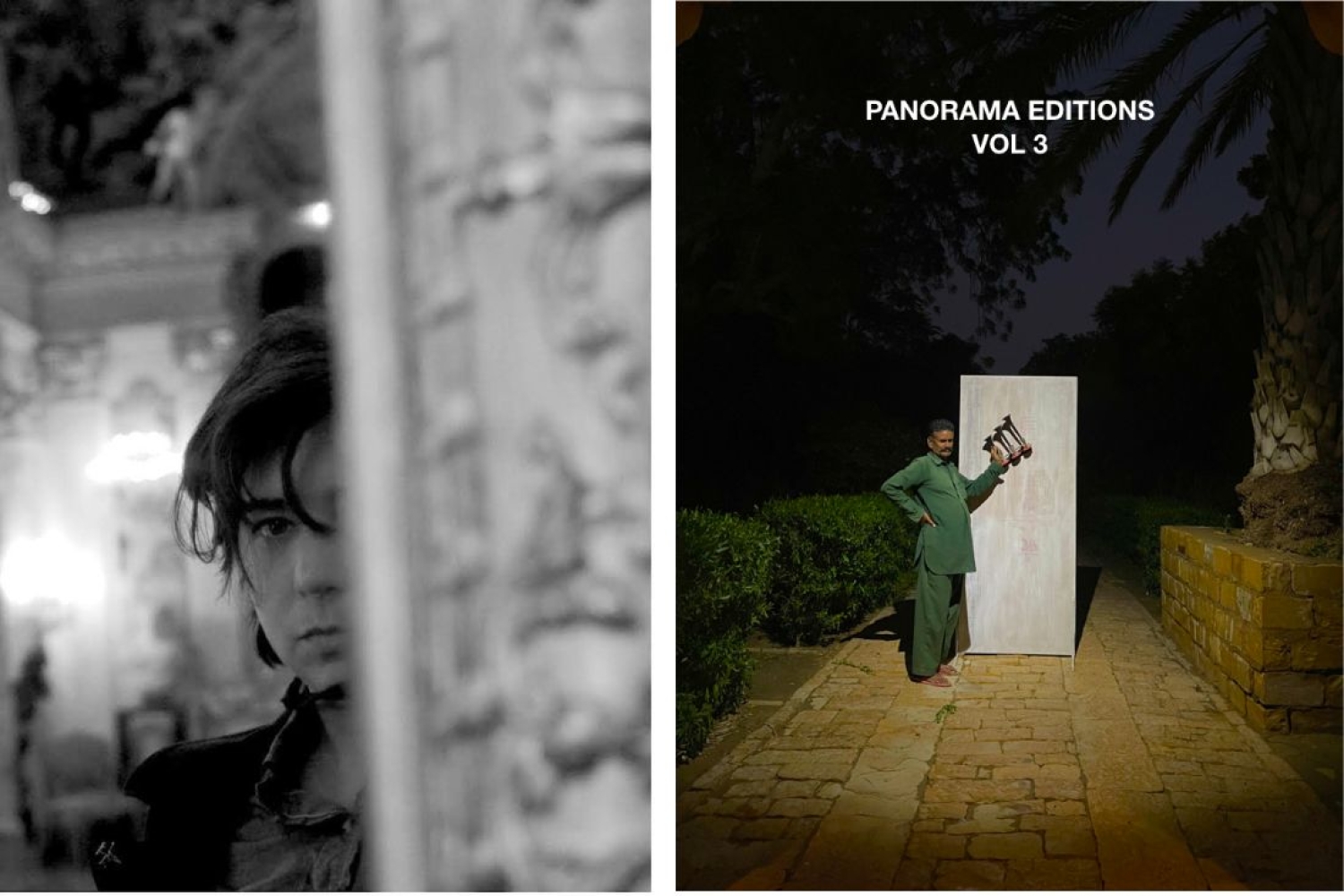 Sarah Singh
Panorama Editions Volume 3
Creating and curating exclusive art salons is a challenging task, however, Filmmaker and Founder of Panorama Editions, Sarah Singh has successfully presented two editions in the past, even amidst the challenging times of the pandemic. The first in Patiala, the second in Jodhpur and now she is all ready to host one in the gorgeous city of Jaisalmer, opening doors that have remained shut for years.

In an extremely enlightening conversation, we learn more about the challenges, the excitement, and the thrills that come with curating a sight-specific art salon.

This is your 3rd volume of Panorama Editions – how has the journey been so far?
Post Covid, I am so glad that we could finally restart since I had to cancel my third edition last minute in 2020. With each new salon, I know that the journey is never the same and that this unknowability is part of what sets it apart and gives it its' own charm. Over time, the main requirement is on how to maintain creative sophistication and authenticity in a place because you could get drawn into repeating yourself easily if something works well in another location. The challenge of bringing something to life must be compelling and exciting in order for the journey to continue – and that is at the core of "keeping it real". If the chief curatorial process is not inspired, the outcome will not be either; thus, the question of taking the journey becomes central to intent.

Panorama Editions is special because I don't have a fixed format or location – this allows me to function on a very high level as an artist because all my creative processes and skills get engaged – such as drawing on my prior work in film with lighting, to designing a poster with snapshot photographs I've taken on location, to staging a room as a lounge for sound works, to casting for performance, to concept and curation and exhibition design, and the many layers of editing, etc…Finally, the journey must always allow the magic of improvisation to share the space with the constructed and planned.

What inspired you to choose the city of Jaisalmer this time?
I was invited to create my next salon in Jaisalmer by the generosity of Maharwal Chaitanya Raj Singh. He has a vision for this place and culture is integral to that. It was a conversation that began in 2019 and is finally happening! Jaisalmer is one of the world's most intriguing places – desert regions are unlike most of our inhabited terrains…When we connected with the Rajasthan Government for support, they were very happy we were looking at areas of the State which get less engagement in these kinds of ways. I have a special connection with this part of the State because of my first trip with my mother in 1992; taking one of the restarted trains between Karachi and Jodhpur in 2006; and recording musicians in the desert around Barmer.

Is there a theme that you are celebrating? What is your curatorial process for this edition?
During my first visit to Jaisalmer in 1992, there was one experience I had with sound out in the desert which remains imprinted on my mind since. This 30-year-old memory became the catalyst for my creative process for this Salon in the desert.

The conceptual theme is Sound as Art and Experience, and the Salon is entitled Silent/Sound SAFARI. The curatorial approach involved the participation of 20 Embassies and Arts organizations, some of whom I had worked with before. This time I really wanted to reach out to as broad a global partnership as possible and my friend Siddhaant Mohta and I joined forces in order to do this very thing. Everyone I approached seemed really excited about the idea of focusing on sound as a way to bring divergent artistic expressions together.
Can you tell us a little about the kind of collaborations that you are exploring for Jaisalmer?
Collaboration for this salon comes first and foremost with Chaitanya himself – he had the vision to invite me to do such a project here and opened the doors of the Museum with this same spirit. One major outcome of this is being able to work with and showcase parts of the Fort Palace museum which had not been open to the public before or closed to the public for some time. Thus, this month-long exhibition is a rare chance to engage with this unique architecture – and architecture is at the heart of my creative process as the salon is always site-specific.
Another major collaboration is with Shilpa Chavan of the littleshilpa brand in Bombay. We are so in sync it's like we share a mind sometimes. From the moment we first talked about her involvement, the project just came to life with little to no obstructions. Shilpa is creating costumes and headdresses for 2 main characters in 2 different avant-garde theatre works which are staged in an ancient stepwell. Support for this has come from the British Council under their focus on sustainability, and some collaborative work in this regard has been done by employing local women from Sambhali Trust NGO to do the embroidery. These women are so talented and hopefully interest in their crafts will grow.
What is your vision for Panorama Editions? Can you share some interesting learnings?
As an artist, I see this work with the Salon as a highly complex artistic practice which combines so many of the things that interest me. Perhaps, it is even the foremost artistic practice. Formally, I begin the project thinking like a filmmaker – i.e. as scenes unfolding that are broken down in order to understand how to produce them and bring them to life. Once it exists, in my mind I shift from filmmaking to theatrical direction because these art experiences are a form of live theatre similar to the artistic practice of 'happenings'.

There are always challenges with creation – and as long as it is creatively challenging, and I am compelled by the location and its' possibilities – then I have no problem taking the journey. It is a reward in and of itself that the whole process of production for this salon brings me into contact with people who would otherwise never be involved in this kind of work – nor would they have the opportunity to experience the outcome. Some of my casting has occurred with the very people who have worked alongside me for 6 weeks as cleaners, helpers, etc…Talent is everywhere.
My dream for Panorama Editions is for it to remain the charming little experience with meaningful engagements and broad platforms where the unexpected always happens.


Words Shruti Kapur Malhotra
Date 26.10.2023