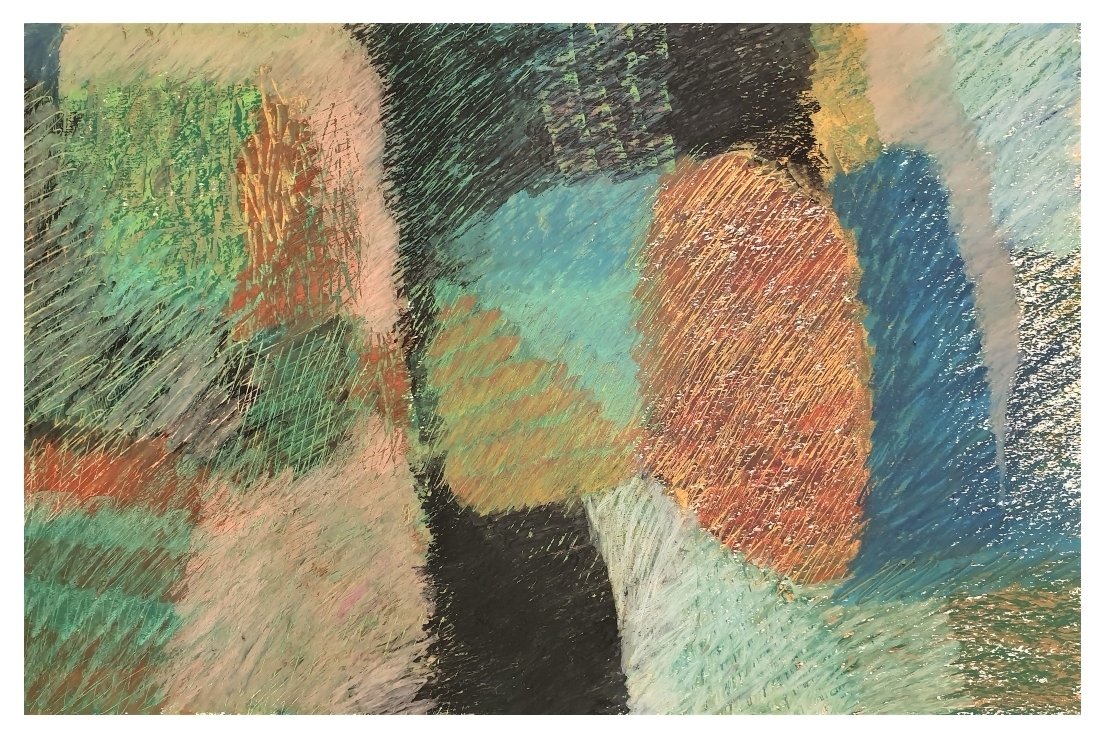 Shalini Saran, Untitled 11-15x22
TAP 3x brings eight new curated exhibitions featuring Young Contemporary Artists along with exciting new line up for #TAPTALKS and #TAPLIVE. With a stellar lineup of shows and curated events in the pipeline, Tap India is all set to showcase the energy of the Artworld of India by capturing the changing thoughts and trends and highlighting high quality artworks.
Since its inception Tap India has introduced curated talks and campaigns, establishing itself as a platform for sharing education and information, made available freely via various digital mediums. Its interactive properties such as Thursday's with #TAPTALKS and #TAPLIVE on Fridays, features a stellar line-up of renowned Indian and International personalities from the Art World who will come together to share new ideas, trends, tips, unravel interesting concepts and engage in conversation on Art for existing buyers as well as budding art collectors.
December events at TAP:
#TAPLIVE on Friday - "Living with Contemporary Art"- SaloniDoshi, Art Collector & founder, Space 118 in conversation with KeshavMahendru - Co-founder, FAQ Art discuss collecting and living with contemporary art; lessons learned along the way and the role of mentors and friendships in one's collecting journey.
Thursdays with #TAPTALK - "Asia in relation to the rest of the world"- Boon Hui Tan, Founding Artistic Director and CoCurator of the inaugural Asia Society Triennial on Asian Art in New York and the Curator of the groundbreaking exhibition, Progressive Revolution, Modern Art for a New India in 2018, in New York in conversation with Priyanka Mathew, Principal Partner of Sunderlande, an Art Agency based in New York.
Ketaki Sarpotdar_Song of Feast_Etching_5.3 x 8 inches_Edition AP (4)_2017
New shows at # TAP 3x:
AKAR PRAKAR: Whirl of Time
Artist:MarziaFarhana
ANANT ART: Theatre of Absurd
Artist: Ravi Chunchula
ANUPA MEHTA ARTS:Décollage
Artist: Ravi Joshi
APPARAO GALLERIES: Landscape And Memory
Artists: Radhika Kacha, Devi Das Agase, NileshShilkar, Ankit Patel, Rohan Dumbre, Barkha Gupta, Hardev Chauhan, PiyushBavalia, MasoomKhambhayta, Sanjay Tikkal, Prabal Mallick, SurbhiBahl
ART HERITAGE: Unseen
Artists: Natasha Sachdeva, Amit Saha, Tarun Sharma and Pallavi Singh
EMAMI ART: Fluid Boundaries
Artists: SnehasishMaity, DebasisBarui, Tapas Biswas, BholanathRudra and SumanDey
TRIBAL ART FORMS: Gonds Own Daughter
Artist: JapaniShyam
GALLERY WHITE: Shelter
Artist: Manisha Agrawal
Continuing Shows at #TAP3x:
ART AT THRESHOLD : With my eyes to the Sun by Gayatri Gamuz
GALLERY ART MOTIF : Oil Pastels on Paper by Shalini Saran
EXHIBIT 320 : Known creates the Unknown by Kumaresan Selvaraj
GALLERY ESPACE : From a diary of Anxious Days by Waswo x Waswo & R. Vijay
LATITUDE 28 : Where Ignorance is Bliss by Ketaki Sarpotdar
M&MwtAG : Folk and Tribal Art Matter by Pushpa Kumari
WONDERWALL : Veiling Unveiling by Amber Hammad
Bholanath Rudra You're under CCTV Surveillance Watercolour on paper 58.6 x 72 inches 2020, Kolkata
ABOUT TAP
TAP India, a new collective platform, brings together 15 galleries to support, advocate, collaborate and generate more visibility, explore newer markets and open private doors to conversations. TAP India the one stop platform to give views and access to the overview, direction, trends and information about the art world. A Group of Art Galleries from all over the country have contributed, collaborated and constituted a vital aspect of this initiative. TAP India, furthermore, hopes to tackle challenges as a result of the current pandemic with galleries pooling in their collective energies, one step at a time and continue to stand as a strong voice for making Indian art accessible during the pandemic.
Bringing together artists, galleries and collectors, TAP India provides an unmatched window into the best of art. Whether you're an avid art collector, someone who is thinking of investing in their first piece or simply a connoisseur of art; TAP India gives you a chance to walk through what the best galleries in the country have to offer, and engage with legends in the field of art.
Marzia Farhana, Whirl of time 2, Acrylic on calendar paper, 12 x 12 in, 2015