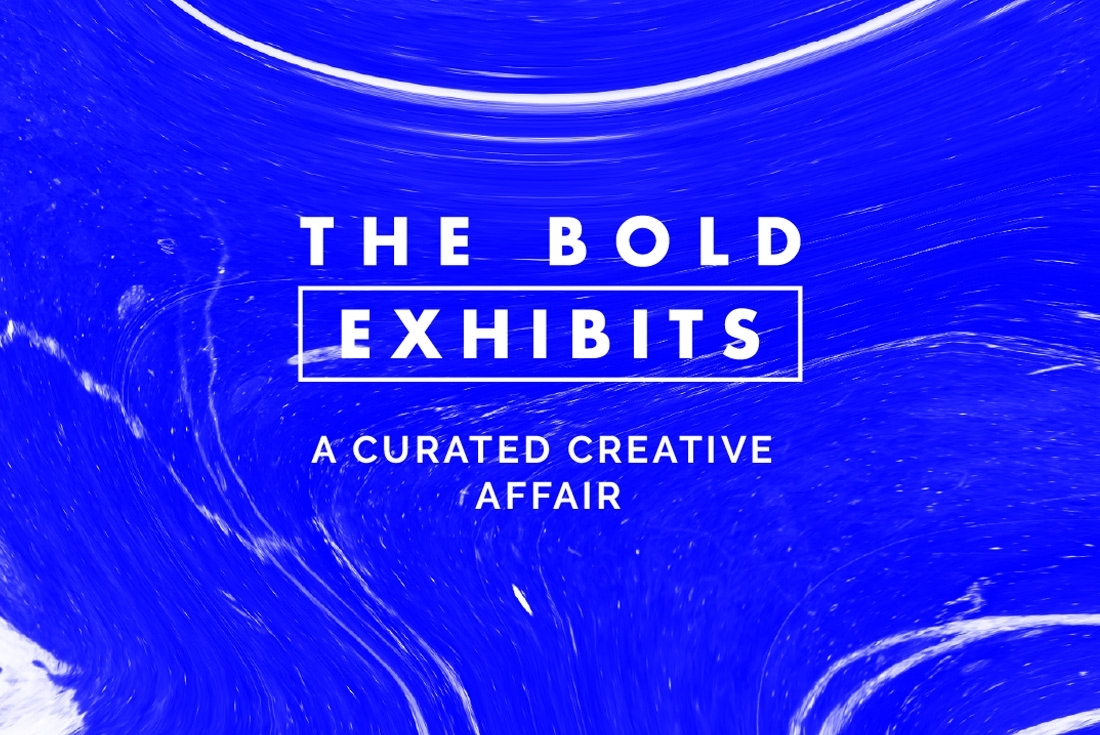 The Bold Exhibit will be held at The Bold Creative Studio, Indira Nagar in Bangalore on 28th May from 10:00am.


Raised by a South Indian mother and a North Indian father, Vanshaj Kapur was exposed to a variety of music and art during his years growing up. As a young boy, he could not always comprehend the depth of such exposure, but it sure left an indelible trace on his mind. Four years in a design school opened him to world full of ideas and artists, which in turn taught him how to tap into his creative side.

The Bold Creative
Following college, he worked at a startup as the chief creative director, and as a live stream producer. When he first shifted to Bangalore, the idea was to just do work that chiseled his passion. But soon, the dream of having a design agency didn't seem that far-fetched. Since 2014, the team at TBC has worked on some remarkable projects. Right now, they are in the process of expanding The Bold Creative to Mumbai. But, their main aim is to make it a worldwide agency.

The Bold Exhibits
The Bold Exhibits is multi-genre exhibition initiated by the studio to bring them closer to creators and artists in their native form. This is a platform intended to exhibit work that would generally not be available for public viewing easily. Their first edition is a hybrid between an art exhibit and a pop up where the artworks will be open for sale. The idea, however, is to expose the same audience to art that cannot be quanitfied. Vanshaj is also planning a film and documentary showcase at the venue. In the
future, they plan to launch theme-based editions as well.

For their first edition, The Bold Exhibits is featuring designers, artists and filmmakers from across the world. Here are 5 artists to watch out for.
Rajshree Saraf
Photoartist

Rajshree Saraf is an illustrator, photographer and a communication designer studying at NIFT, Kolkata. She's a modernist, a minimalist and a perfectionist.

The Purple Heart Project is her way of honouring the survivors of the new age epidemic: anorexia. Anorexia is a widespread eating disorder caused by issues of control or of distorted self—body image usually vented through restrictive eating. These photographs are an attempt to capture the struggles of an anorexic being; the conflict within them, the insecurities and the hope to attain perfection. This disorder is not acknowledged enough in terms of its seriousness. It's not just about skinny girls simply refusing to eat, rather it's about the series of emotion that leads to this refusal.

Felix Jackson
Artist

Felix Jackson is pursuing drawing as an effective means of conveying varied emotional states and psychological narratives. He is also interested in the formal qualities of the line itself, and its capacity for expression. He recently moved to Bengaluru from Philadelphia, where he was working as a designer. For Felix, having a flow to his lines is what drives his craft. He is fascinated by the accidental intersection of shapes and what they can lead to. Recently, he has been exploring the concepts of familial bonds, childbirth and the translation of pain into music.
Shuchi Talati
Filmmaker

An alumni of The American Film Institute where she was honoured with the Bridges-Larson Production award as well as the Women in Film endowment, Shuchi has worked in several commercials and feature films in Mumbai and was the creative head for Indusgeeks where she directed over twenty commercials and corporate videos for Brand Union, RTA Dubai and Child Rights and You. Right now, she's busy producing her 11 th short.

Her 10th short film, Mae and Ash, just completed a successful festival run. She has also worked for HBO and ABC and is producing a series of 20 short films about democracy and voting called We The Voters.
Danish Shaikh
Illustrator

Danish Shaikh is also known as Doodlewaala, because he is an impulsive doodler who can't stop. His work is a reflection of his personality - raw, bold and non-conformist. 'My art has always been very shameless, just like me. The themes generally revolve around my daily experiences, thoughts and sex. It makes people feel awkward for the first few seconds, before they see what lies beneath it,' he says.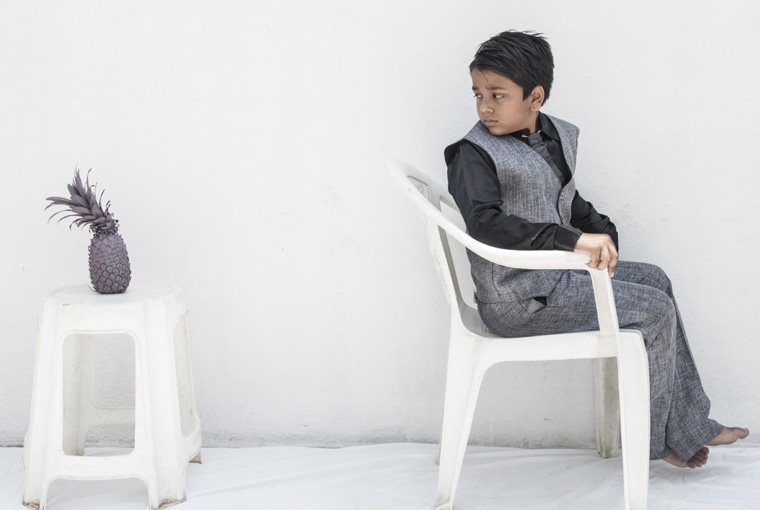 Snehal Kanodia
Photoartist

Snehal Kanodia is photo artist and entrepreneur based in Bangalore. Inspired by life and colour in Kolkata, she began her journey as a photographer. Her first photo project gained her a scholarship where she studied under Ami Vitale and Lana Slezic. Her work has been exhibited at The Tate modern, Kochi Biennale and the Kolkata Photography Festival amongst others. She presently juggles between running a travel startup and experimenting with art projects on themes that arouse curiosity. Her latest work - Food Barbie combines her love for colour and an organised aesthetic with her search for what the future of food could look like.

She talks to us about Food Barbie:
The apple I bought had a wax coating on it. The organic food seller says inorganic carrots are dipped in Urea. My greens are greener and tomatoes redder. My fruit is pretty and plump. I am confused, amused and perplexed.

What is my food made up of? How much of it is natural? There is corn that has genes from animal gut and rose pineapples contain genetic material from tobacco. Genes from chicken embryos and insect immune systems are injected into potatoes to try to make them more disease resistant. I am now in a position where every fruit and vegetable arouses suspicion. Salads don't seem healthy anymore. In this rate, what will the food in future look like? I think there will be gunpowder in my Bananas and corn will be treated with hairpins.
My imagination has gone wild. My food is beautiful.


The Bold Exhibit will be held at The Bold Creative Studio, Indira Nagar in Bangalore on 28th May from 10:00am.


Text Suhani Lakhotia