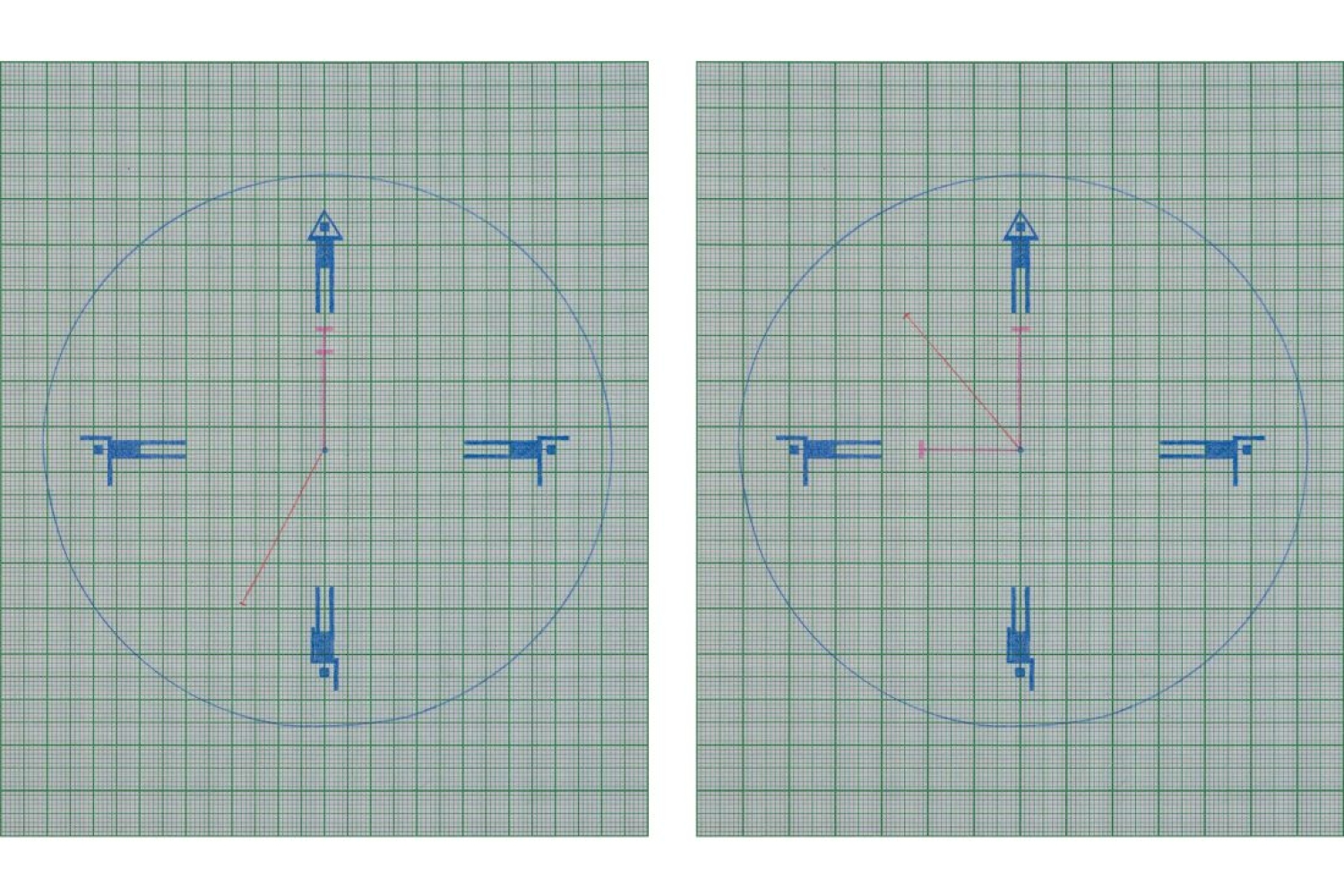 You Can Take A Day Off
Koyal Raheja
Bengaluru-based, multidisciplinary artist Koyal Raheja's practice of drawings, paintings and physical interventions come from bridging together stories of her family, her own memories and public chronicles. Her work contrasts and complicates the relationships between systems and structures of the past and the present; and ideas of conformity, rebellion and separation provide the scaffolding to build out her works.
For her current body of work, titled – You Can Take A Day Off – the building blocks are similarly sourced from personal and public histories. Her late grandmother's habit of repeatedly writing a single sentence of gratitude in the hundreds of cloth-bound notebooks gifted to her. Her rolling around in a jumble of fabrics along with her sister at their father's textile factory. Her new-found habit of running that she took up during the pandemic. Her experiences of being disciplined in school. These many memories aren't foregrounded in her works but rather mould the process and strongly inform their presentation. She chooses to reveal them through the choice of repetition in her work; an appreciation for the assembly line; a minimal yet active, figurative icon; and the undeniable presence of order in her works.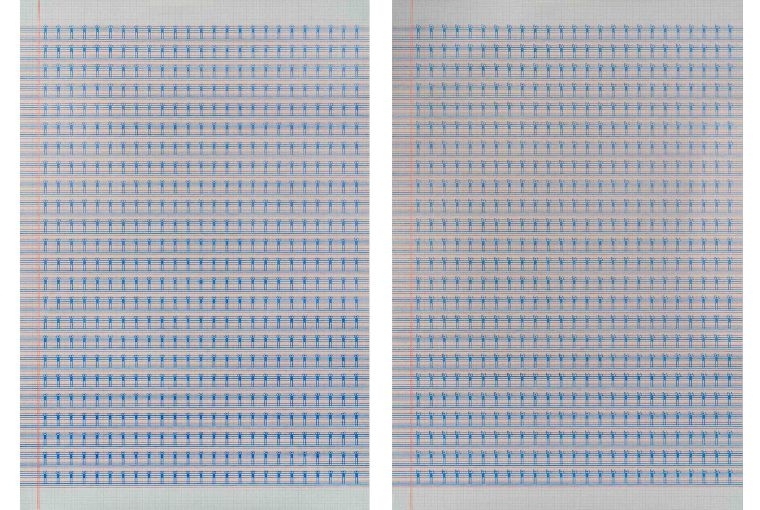 On the surface, these works are contemplative, controlled and careful. But like the deep well of stories they are drawn from, they give so much more. Looking closer, beneath the surface, You Can Take A Day Off colours and contours the numbing violence of authority, the unending mechanisation of the human body, and the everyday reduction of human experience simply to its value. Koyal's works are a quiet, thoughtful critique of our contemporary.
This invitation to look closer has a rather beautiful reward. Much like the title, her wicked sense of humour shines through in these works. Here, she turns to her childhood memories and that sense of singularity with being a naughty child in school; spending time with the individual works shows the clever way she allows for this little autobiographical detail to feed the form itself.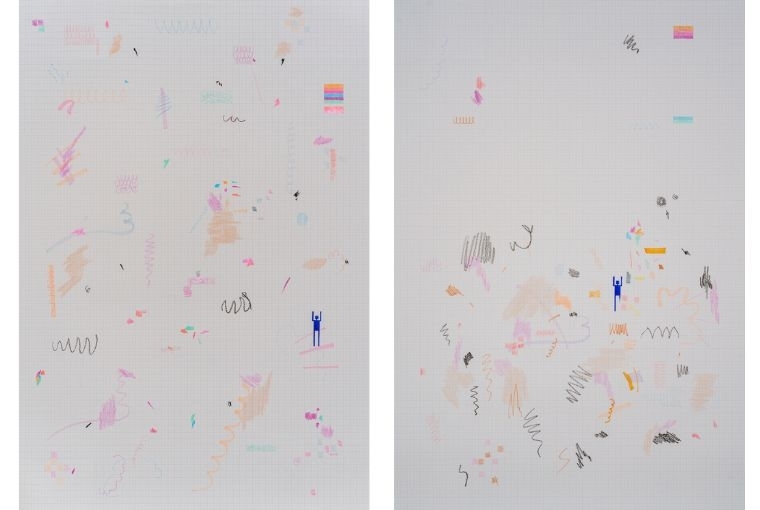 All of the process and play in these works takes place on the foundation of single grid sheets reminiscent of her school days. And in the case of the larger works, she painstakingly and precisely pencils these lines to recreate the grid. In this series, the material's purpose as a tool for teaching cursive writing, geometry and math transforms into a canvas for her artistic exploration and commentary. Again, this traces a line to her memories of being dressed down for doodling in her school notebooks.
In Koyal's works there's an unbroken interplay between her memories, the materials and the mode of presentation; without one there isn't the other. But these connections aren't called out, instead an invitation is extended to spend some time staring, searching them out. In You Can Take A Day Off, the personal is substantial, satisfying without being rendered spectacle.

You Can Take A Day Off is on view at Blueprint.12 till November 25, 2023.
Words Joshua Muyiwa
Date 07.11.2023