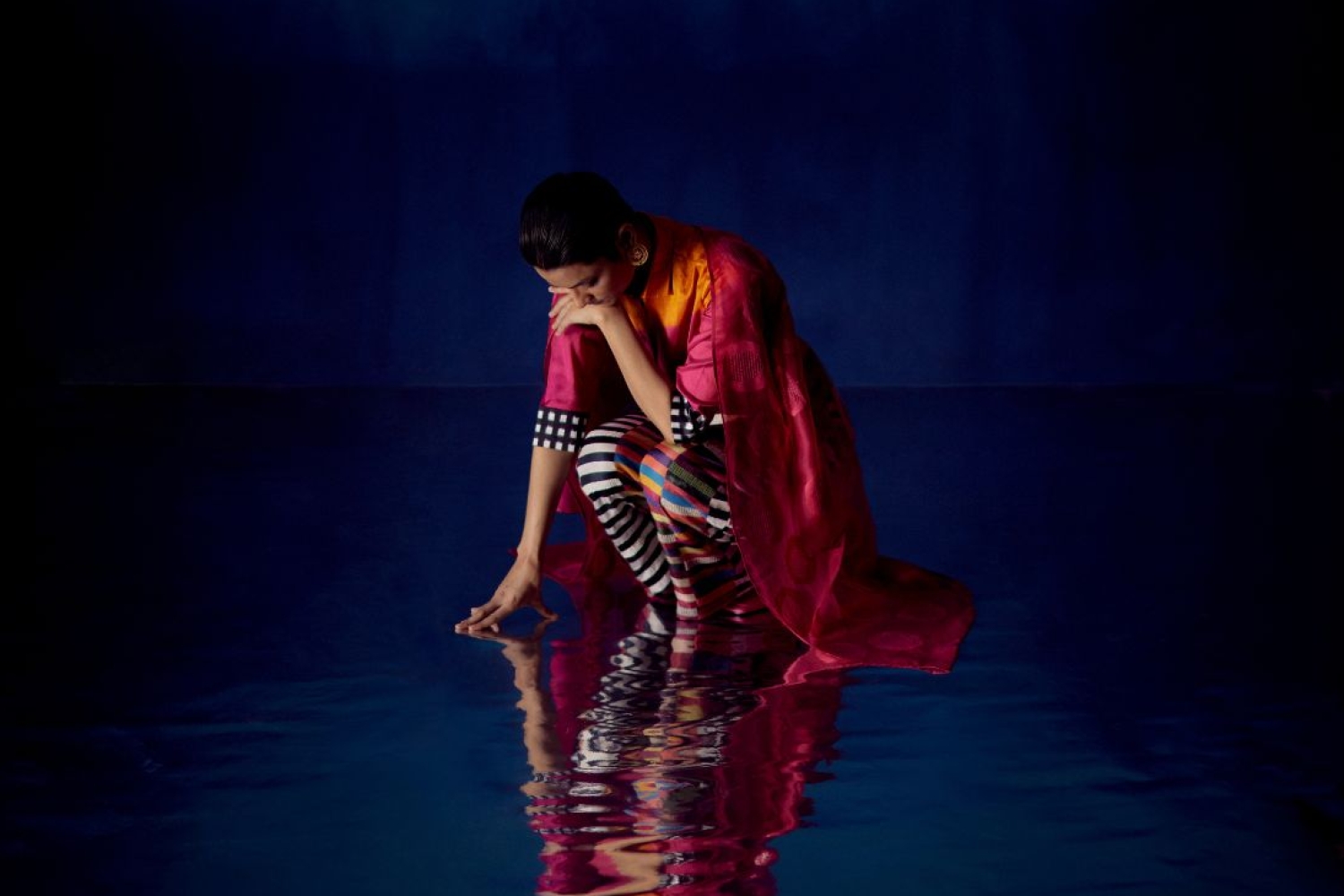 Your journey in fashion has been such a long and rewarding one. Let's start from the present though. Where do you see the brand now?
Its been a long journey with so many lessons learnt. Both successes and failures! Experience teaches one a great deal, there really are no shortcuts. But having said that, there's always a new challenge ahead and something new to learn. Right now, we're spreading our wings and expanding our collections. We've launched menswear and homewares. We are looking to add knitwear very soon. We're looking at reaching many more customers and opening stores in different locations.

The brand is clearly ahead of its times. What was the DNA of the brand when you started and have you been able to keep up with it?
We've always been driven by curiosity. And by questioning the status quo. Yet we still try to balance the new with the traditional as we believe that there's so much to learn from the past. The ethos of the brand remains unchanged. The world is changing around us so rapidly now and we believe that fashion has to reflect the reality of our lives.

Where did the thought and inspiration for the new collection come from? What is it you were trying to express through the new collection?
We were looking at restrained glamour. Jewel tones, rich fabrics, silks, brocades, and embroidery. Subtle bling yet couched in the brand codes. And traditional textiles are often a starting point for us. In one instance a collection of silk double ikats has been inspired by some of Rothko's great washes of colour. We wanted to focus on colour as an inspiration and our ikat weavers very cleverly interpreted this for us.
The palette is very vivid, but the silhouettes are relaxed like how you do them always. Can you talk about it a little?
We believe in unfussy, easy to wear clothing that moves with you through the day. We believe that the richness of fabrics and detail can be balanced by a certain relaxed severity in silhouette that allows the wearer to wear the clothes. Rather than the clothes wearing the person.

In today's day and age, fashion is ever evolving, and we get to explore multiple facets every now and then. What would you say is the purpose of fashion today?
Identity, first and foremost. Fashion is probably one of the most important ways for us to signal our beliefs and aspirations. We can use it to stand out from the crowd, but we can also use it to disappear into the crowd if we wish. Fashion is a form of non-verbal communication that everyone, fashionista, or not, uses.

How did the artistic collaboration with Blueprint 12 further enhance the experience of the collection at the store?
The Blueprint 12 Gallery represents some very intriguing artists whose work investigates materiality, substance and communication in unique ways. These are topics that concern us closely and there is a synergy here. On display are a couple of artworks by Mahbubur Rahman that play with solidity and plasticity on one level and question our preconceived notions of how a material is supposed to behave.
Words Hansika Lohani
Date 25.08.2023