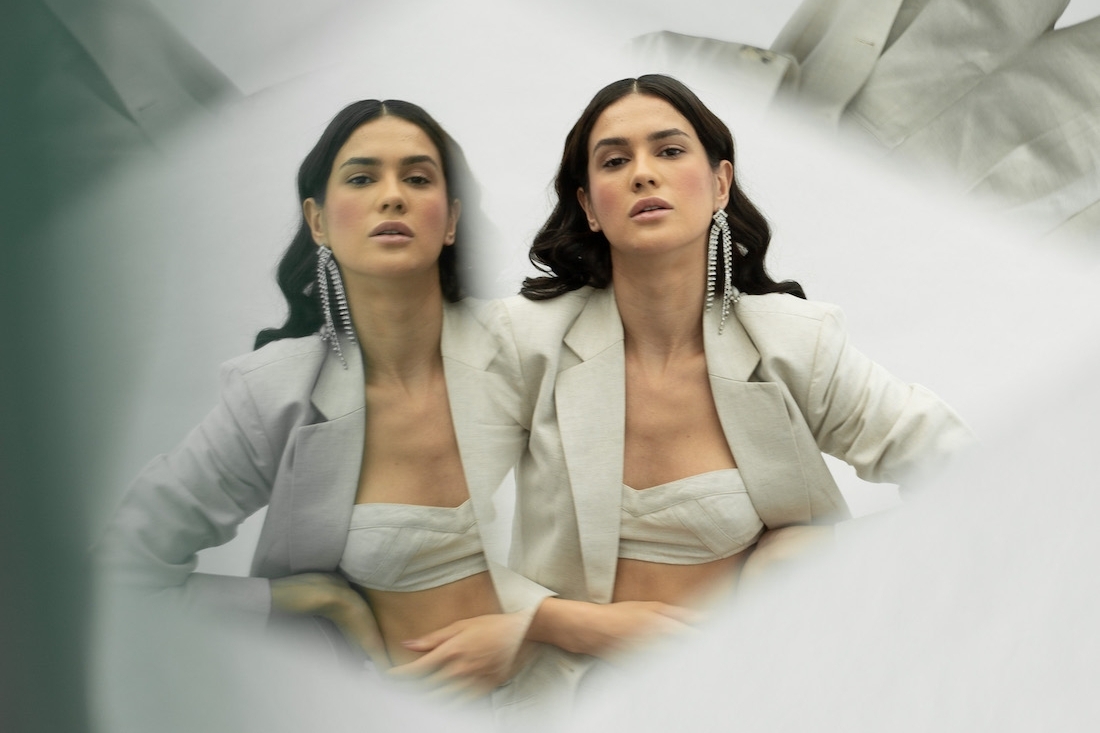 The Designer
I belong to a family of professionals whose primary focus has always been education. As a young kid, I remember the first DIY creative project I made -- a big fat scrapbook, full of cutouts from fashion magazines. Back then I didn't realise that the seed for design had already been sown through all that scrapbooking, rewatching The Devil Wears Prada a gazillion times, and obsessing over all the clothes in the film. I always did well in academics and I graduated with a degree in Bachelor of Commerce Honours from Hansraj College, Delhi University. I dabbled in the Commerce and Finance industry. The more I worked in the field, the more I realised that I was not meant for it. After a year and a half, I quit my job at Grant Thornton and took a break for a year to figure out what I really wanted to do. During this period I started helping my sister -- a fashion photographer -- with her shoots. Although I was always aware of my attraction towards the fashion industry, and it reflected in my demeanour, working with my sister and getting an insight of the fashion industry made me realise that it was my real passion. I decided to gain professional knowledge in the field, so I did the one year fashion design intensive course from Istituto Marangoni Milano, and started the brand in November 2019.
Basque
I wanted to create pieces that represent my aesthetic, something that is minimal, contemporary and understated, all in one, and allows me to experiment and be creative. The challenge here lies in having a good balance of the minimal aesthetic and going crazy with ideas. Every creative process has its moments, where you let loose and ideas just flow naturally. Not every idea, sketch, inspiration lends itself perfectly to a completely clean or minimal design. Moulding the ideas and re-working them to create a consistent design language is the challenging part. Creating something minimal doesn't necessarily mean less effort has gone into it. But it's a hard sell for the Indian market, as we have grown up being surrounded by things which are not minimal, so audiences sometimes tend to associate maximal with high value.
The Inspiration
I love reinventing basics to elevate garments, by adding subtle design elements. Adding bigger collars and cuffs to a classic white shirt or exaggerated lapels to a blazer for example, highlight the basic designs while retaining their original structure. Basque is built on the idea of slow fashion and creating pieces that last in your wardrobe for a lifetime, and don't go out of style. In the present moment, inspiration comes from the feelings and emotions that all of us are going through. There is a constant feeling of uncertainty about the future, the transition from restlessness to finding calm in this chaos, and what the new normal will be.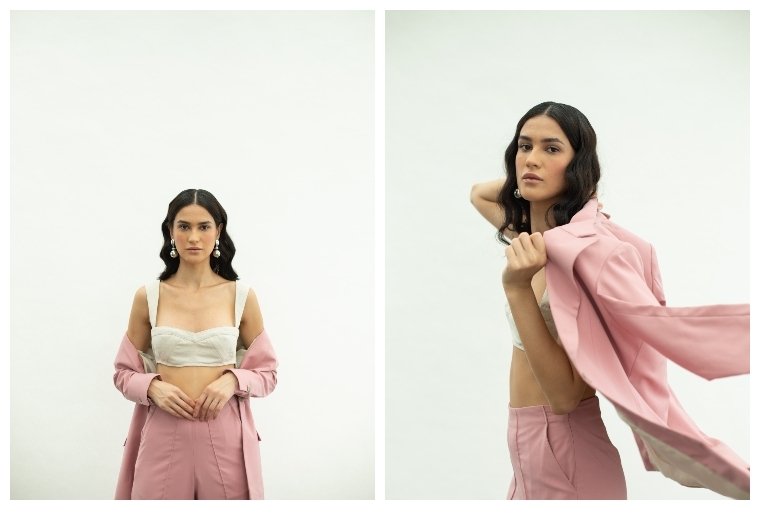 The Pandemic, Sustainability and Beyond
The pandemic has hit every one very hard, especially smaller businesses. The question I kept asking myself during the pandemic, as a new independent brand was, whether we should continue and whether we'll be able to survive it or not, along with this constant feeling of demotivation. It definitely gave us time to rethink everything and what's really required. Sales were only happening when the garments were on discount, which was just enough to cover the overheads. Finally, since the launch of spring summer collection, it has started picking up.
Personally, I think the process of exclusive high-end design trickling down to the masses is so slow, that only a certain segment of the population ends up making sustainable fashion choices, due to various factors like affordability, awareness, exposure to various design choices. In order to really have a big impact, there's a need for designers to delve into how they can make sustainable choices not just in terms of things like fabrics and packaging, but also in the systems that they follow in their organisations. Bigger brands have a responsibility to make sure they are following ethical practices.